Yokohama's premium strategy bolstered by broad UHP range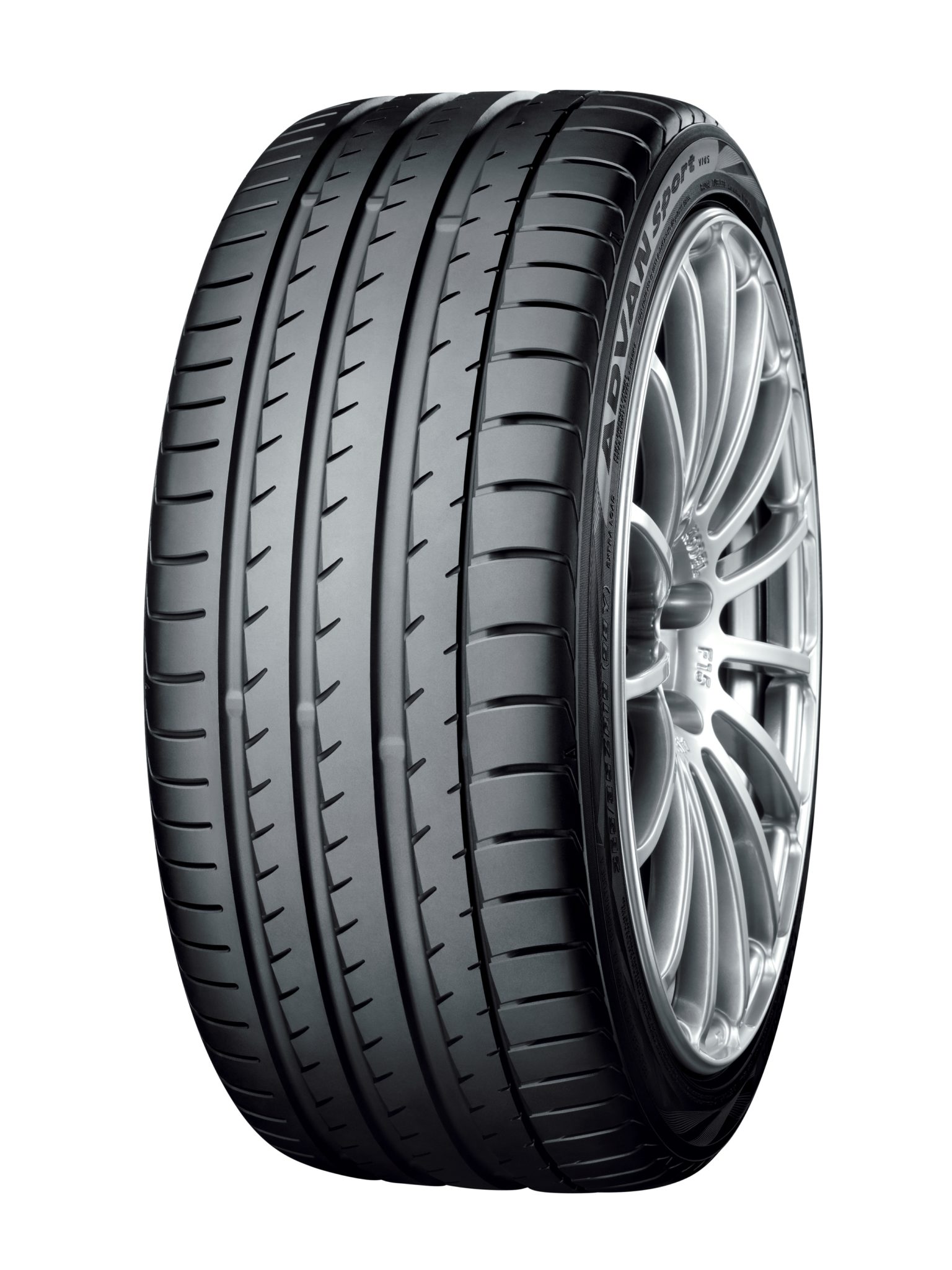 Yokohama's Grand Design 2020 medium-term management plan identifies the expansion of the company's presence in the market for premium-grade car tyres as a strategic priority. Having secured awards and original equipment fitments, the Japanese manufacturer states that its range of high performance tyres is winning "a growing number of drivers and vehicle manufacturers looking to extract the maximum performance from their vehicles."
As the global flagship tyre of the Advan high performance range, the Advan Sport V105 is specified for a variety of premium fitments. Yokohama says the tyre is suited to the powerful and sporty driving dynamics of many high performance, rear-wheel, all-wheel drive and executive vehicles from the likes of Audi, BMW, Mercedes-Benz and Porsche.
Also available for BMW fitment, the ADVAN Sport V105 ZPS (Zero Pressure System) variant launched in the UK in 2018 is available in a number of key sizes from 16-20". The Zero Pressure System provides drivers with extended mobility in the event of rapid deflation, offering a range of 50 miles at speeds up to 50mph. It is suggested as a replacement for rear wheel drive executive saloons fitted with runflat tyres as standard.
For track focused cars, Yokohama's Advan A052 tyre combines impressive grip and superior handling in a road legal, track ready performance package. These characteristics have made it the choice for renowned ride and handling specialists such as Lotus.
Another road legal tyre from the range is the Advan Neova AD08 RS. Newly re-released, the street sports tyre will eventually be sold in 31 sizes, ranging from 185/55R15 82V to 255/30R19 91W. This Europe-only tyre is based upon the Advan Neova AD08R and features the same tread pattern. The changes are below the surface, with Yokohama giving the tyre a new compound that reduces rolling resistance. The changes made bring Advan Neova AD08RS in compliance with ECE R117-02 S2WR2. Its stability and control, design and performance are attuned to tuning cars, club racers and hot hatches.
Similarly, the Advan Fleva tyre provides optimum handling and steering stability, as well as impressive wet grip and noise reduction, for standard sedans, compacts and tuning car enthusiasts alike. The directional Advan Fleva V701, for example features an enhanced directional tread derived from the V105, it delivers sporty handling as well as low noise for stunning levels of performance. With A-grade wet grip, the tyre is designed to resist hydroplaning and with increased tread block stiffness delivers an enhanced and direct handling feel. Suitable for executive, family saloon and hatchback cars, it is available in sizes from 15-20".