Toyo Proxes chosen for Mazda3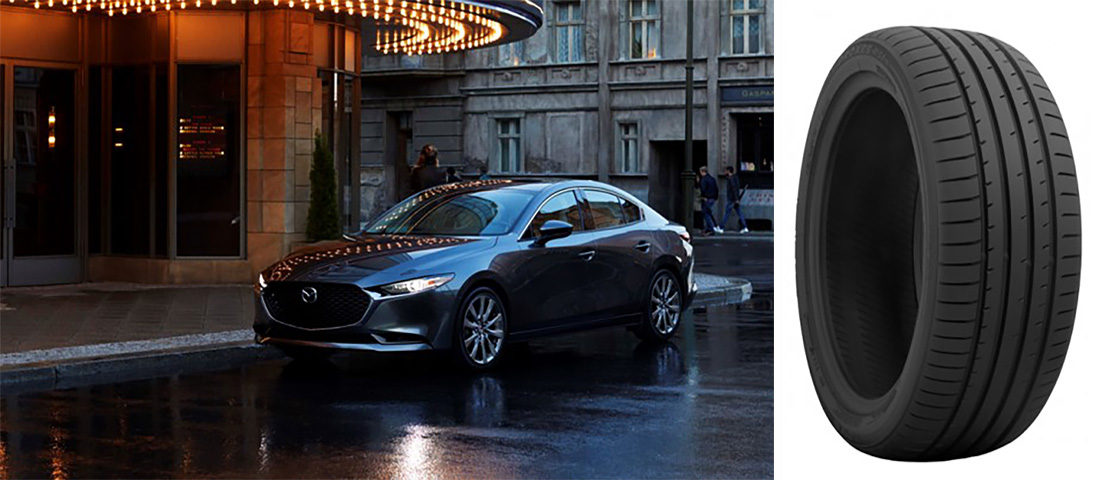 The new Mazda3, launched in Japan on 24 May 2019, will run out of the factory on the new Toyo Proxes R51 A in size 215/45R18 89W. The tyre was developed jointly with the car-maker, achieving the manufacturer's rolling resistance, dry steering stability, wet grip and comfort performance parameters, with a new rubber compound based on the proprietary material design "Nano Balance Technology". This controls rubber material development at the nano level, and helps Toyo achieve a wide range of performances required to produce a well-balanced, advanced tyre.
In addition to the domestic market, the Proxes series is also fitted on the new Mazda3 in North America, Europe and other overseas markets, Toyo states. European models will run on the Proxes A40 (215/45R18 89V), while in North America, the Proxes A37 (205/60R16 92H) will be fitted. The Japanese Proxes R51 A will carry Mazda's "MZ Mark" stamped on the tyre sidewall, indicating that it is the result of joint development between the two companies.