Tyre makers ready for Nürburgring 24-Hour Race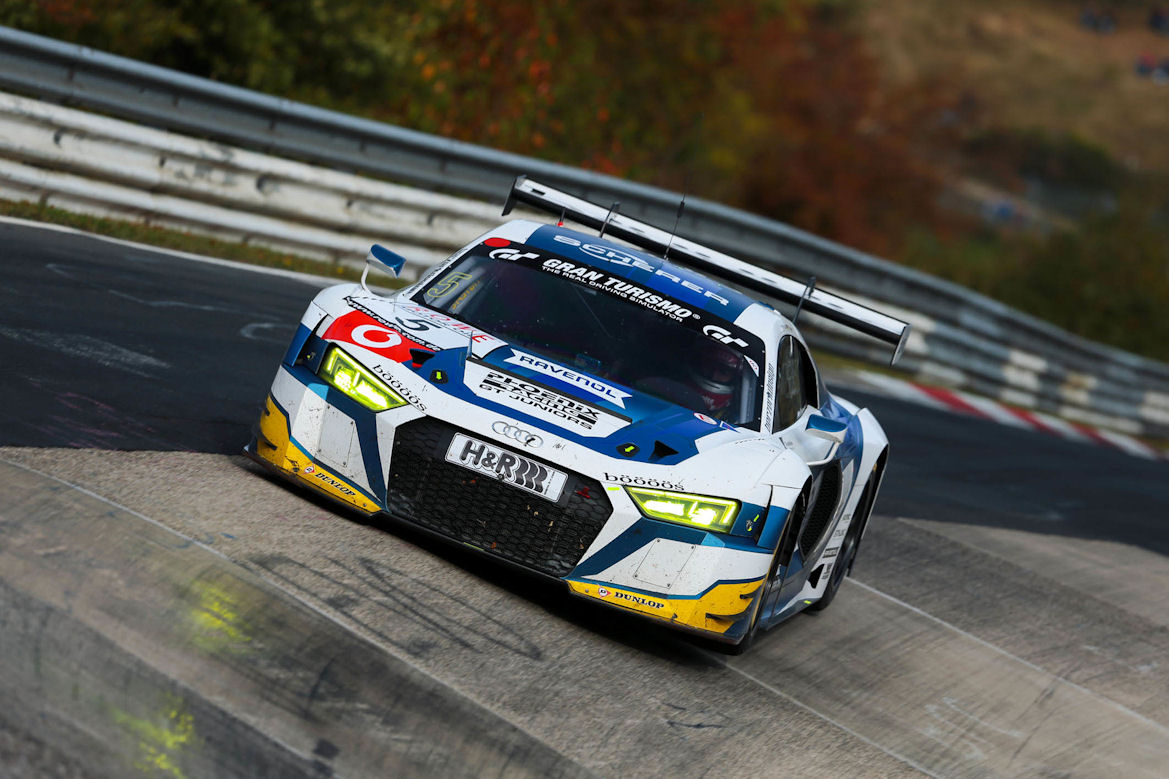 It's 24-Hour Race time. Falken Tyres is returning to the Nürburgring this weekend with a tried and tested line-up, while Yokohama Rubber and Giti Tire are each supplying tyres to four cars competing in the 47th Nürburgring 24-Hour Race (ADAC Total 24h-Rennen). Dunlop has a major presence and says it is well prepared for the race, which it views as the "third chapter" in its "June motorsport trilogy" after the Isle of Man TT and Le Mans 24h. Michelin reports that "nine of the ten fastest teams" will race on its tyres.
Falken fielding new Porsche
Austrian drivers Martin Ragginger and Klaus Bachler are pairing up with Falken again and will take their places on the starting grid in the Team Falken Motorsports Porsche 911 GT3R – a brand new car for the 2019 season – supported by Porsche factory drivers Dirk Werner and Jörg Bergmeister. The UK's Peter Dumbreck and Swiss driver Alexandre Imperatori will take turns behind the wheel of the Team Falken Motorsports BMW M6 GT3, alongside BMW factory drivers Stef Dusseldorp and Jens Klingmann.
Falken racing tyres will also be supplied to Subaru Tecnica International's WRX STI, which is competing in the SP3T class. Drivers Carlo van Dam, Tim Schrick, Hideki Yamauchi and Takuto Iguchi (Japan), who drove their Subaru WRX STI to class victory in last year's race, will do the honours once again this year.
This year is the 20th anniversary of Falken's involvement in the event. "We have been rising to the challenge of the Nürburgring since 1999," says Markus Bögner, chief operating officer, president and managing director of Falken Tyre Europe GmbH. "Back then, we started with our Ford Cosworth and our Nissan Skyline, which has since reached legendary status. The Nissan Skyline quickly became an audience favourite. The experience which we have gathered since then has made us confident that we will perform well yet again this year, and that we will also be able to provide our guests with an unforgettable weekend of racing."
Yokohama involved with three teams
The quartet fitted with Yokohama tyres will run on the Advan A005 in dry conditions, switching to the Advan A006 in the event of rain. The tyre maker is supporting two teams at Nürburgring – Kondo Racing (which it also supports in Super GT GT500 class races) and Racing Project Bandoh with Novel. In addition to supplying tyres to one car run by each of these teams, Yokohama Rubber is again sponsoring Walkenhorst Motorsports, which is entering two cars in the 24-hour endurance race. All four machines will compete in SP9, the class for cars conforming to the FIA-GT3 rules adopted for the Super GT's GT300 class, and will aim to capture the overall championship.
Yokohama Rubber has supported teams running in this race over many years, and cars running on Yokohama tyres have captured the overall title on three occasions – Team Bigazzi Schnitzer Motorsport's drove Yokohama-shod BMW M3s to victory in 1989 and 1991, and Konrad Motorsport a Porsche 911 Carrera in 1993.
Giti on Audi & Golf
Giti Tire returns to the Nürburgring 24-Hour Race for a third year. This time the Giti line-up will consist of four vehicles, the company's two branded Audi R8 vehicles with WS racing and the two Giti branded VW Golf racers. All four will wear GitiCompete GTR1 tyres.
Leading off Giti's Audi team this year is the Audi R8 LMS Ultra. With a V10 5.2L DOHC engine and 570HP, this car manages to put a great deal of strength into a relatively light weight of 1,225 kilogrammes. The driver team includes Rahel Frey, Bernhard Henzel, Pavel Lefterov, and Frank Schickler. The second Giti Audi vehicle is an Audi R8 GT4, which packs 495HP into its V10 5.2L DOHC engine. This team features Chinese drivers Rainey He, Sunny Wong, Andy Yan, and Li Fei.
Dunlop present in 14 race classes
In this, the 47th edition of the motorsport marathon, about a third of the 160 teams have chosen to rely on Dunlop.
Commenting on Dunlop's presence at the 'Green Hell' this weekend, Alexander Kühn, the brand's motorsport product manager for Europe, said: "Dunlop has a broad base in the Nürburgring 24-Hour Race this year, equipping numerous teams in 14 different classes. We have a total of over 4,000 racing tyres for more than 20 different vehicle models representing Aston Martin, Audi, BMW, Cupra, Honda, Hyundai, Lexus, Opel and Porsche."
Dunlop has expressed particular excitement about the now open competition in the GT4 class. Vehicles in this category are closer to production cars than those in the GT3 class. Dunlop is equipping two Aston Martin Vantage AMR GT4s from the factory AMR Performance Centre, which will also be entering a Dunlop-shod Aston Martin Vantage AMR GT8 (class SP8T). Prosport Performance will also enter two Dunlop-shod Aston Martin Vantage GT4 cars in the 24h race. The local team has been a new Dunlop partner since the beginning of this Nordschleife season.
Furthermore, numerous BMW M4 entrants will start on Dunlop, and in addition to an Audi R8 LMS in the GT4, Car Collection will also field an R8 LMS in the top GT3 category. The GT3 Audi R8 LMS of long-time partner Phoenix Racing is also racing on Dunlop.
The Care for Climate team, headed by German musician Smudo and ex-DTM driver Thomas von Löwis of Menar, will drive a Porsche Cayman GT4 CS and a Porsche 911 GT3 Cup in class AT (Alternative Fuels) on Dunlop.
Another well-known driver is taking the wheel of the only Opel Astra OPC (class V2T) in the field: The head of Opel parent company, PSA, Carlos Tavares, will rely on Dunlop racing tyres for his 24-hour start on the Nordschleife.
The TCR class for close-to-production racing touring cars with front-wheel drive and two-litre turbocharged engines is enjoying growing popularity around the world. At the Nürburgring 24-Hour Race, TCR teams will race exclusively on Dunlop for the first time. TCR cars such as Audi RS3 LMS, Honda Civic, Leon Cupra and Hyundai Motorsport i30N will have a choice of two different slick tyres and rain tyres. In addition, Dunlop, as technical partner of BMW Motorsport, is exclusively equipping all participants in the BMW M240i Racing class.
The rain tyre that Dunlop is bringing for the TCR teams and BMW M240i Racing drivers is a new one. "This new rain tyre specification is a new generation of compounds," comments Kühn. "It is a further development of the proven and current 265/660 R18 tyre and shows significant improvements in warm-up behaviour at low temperatures as well as in wet grip or grip behaviour."
9,600 Michelin tyres for 76 racers
Nine of the ten fastest cars in yesterday's qualifying section drove on Michelins. The Michelin-shod Team Mann Filter AMG Mercedes piloted by Raffaele Marciello set the fastest lap – his time of 8:24.801 just two-tenths of a second faster than the Audi R8 LMS GT3 Evo (riding on Michelin tyres) of Rene Rast.
Michelin has sent an 83-strong team and around 9,600 tyres to the Nürburgring. The tyre maker's engineers, technicians and tyre fitters will look after 76 of the 160 entries within a 2,400 square metre service area.
The tyres Michelin will supply to teams include 50 versions of slick in seven compounds. Sizes range from 13- to 19-inches and 175/70 R 13 to 325/30 ZR 19.