Tyre makers honoured with GM & Ford supplier awards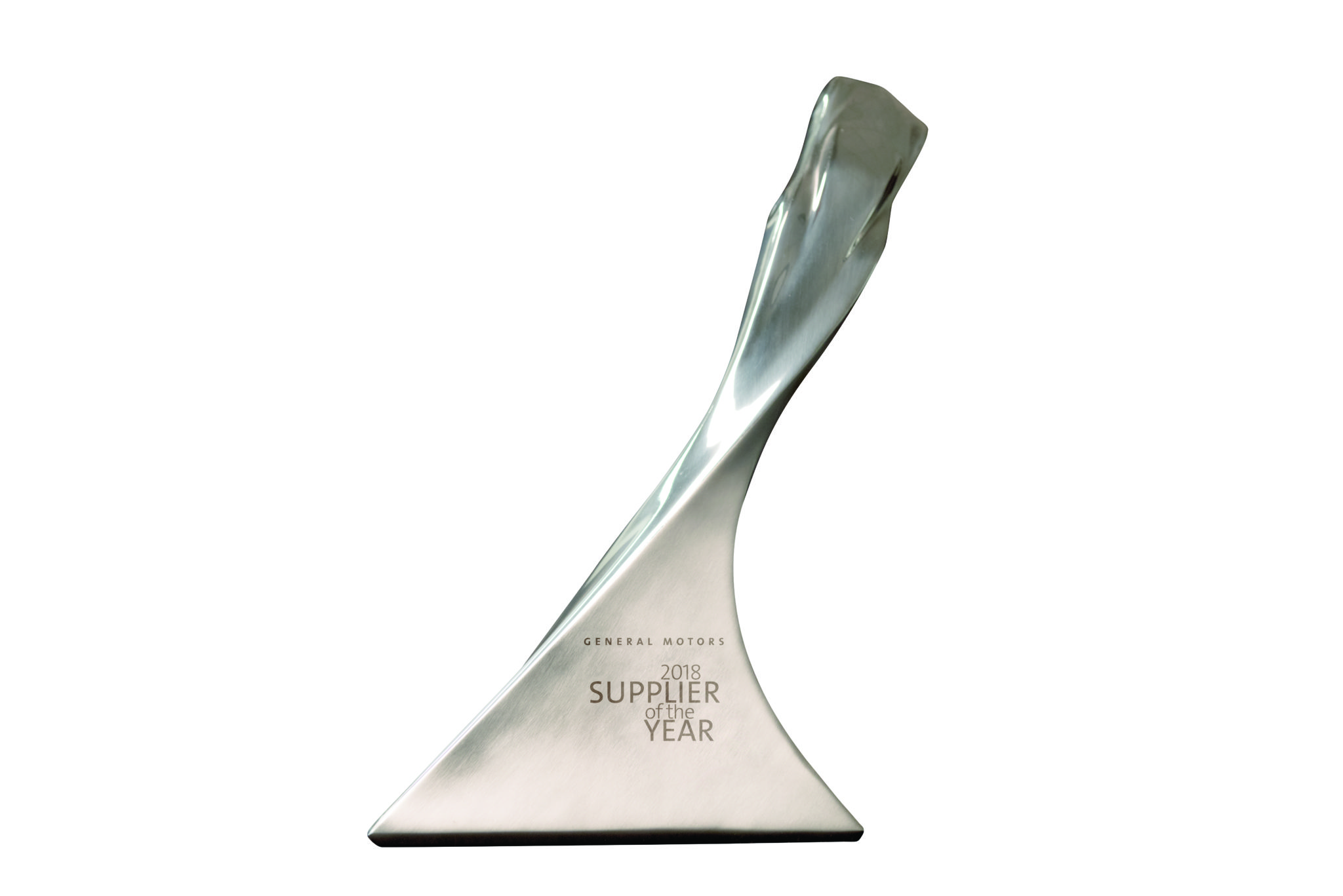 Several tyre makers have received new silverware of late, with OEM partners in the vehicle manufacturing sector handing out awards to honour their suppliers. We've already shared news of awards Hankook Tire received from Honda and General Motors; more recently, Bridgestone, Continental, Goodyear, Maxxis and Pirelli have commented on the accolades they've gained.
GM: Bridgestone picks up 4th consecutive award
Bridgestone Corporation was named a GM Supplier of the Year by General Motors during its 27th annual Supplier of the Year awards ceremony, which took place in Warren, Michigan on 15 May. This is the 17th occasion and fourth consecutive year Bridgestone that has received the award.
"We are honoured once again to receive this award as it is a testament to the hard work and dedication of our teammates globally to design best-in-class products that meet and exceed the needs of our customers," said Shannon Quinn, president, original equipment sales, U.S. and Canada, Bridgestone Americas Tire Operations. "We have a longstanding partnership with GM and look forward to continuing to work together to deliver future mobility solutions."
Continental also a GM awardee
General Motors also acknowledged Continental. The Continental Tire took home was the third it has picked up in the past four years – Continental was also a GM awardee in 2015, 2017, and 2018.
"General Motors puts a great deal of effort in their collaboration with suppliers," said Jeff Klei, president of Continental North America. "We appreciate the active involvement from all levels within GM to foster an open dialogue with the supplier community."
"Our team is honoured to accept the Supplier of the Year recognition, and I am personally very proud of the work our people do to provide GM with the quality products and services," said Dr Juan Botero, vice president of key account management for Original Equipment Passenger and Light Trucks for Continental Tire the Americas. "We are grateful for the partnership we have with GM and look forward to continuing that relationship."
As is Maxxis…
Maxxis was back at the GM Supplier of the Year awards for the third year in a row. "Maxxis is deeply honoured and grateful to have again been named a GM Supplier of the Year. We're proud that the company is pleased with our service, and we look forward to continuing to work with GM in maintaining the highest standards for its vehicles and their original equipment," said Fred Wei, vice president of OE Sales at Maxxis.
…and Goodyear
Goodyear also received a GM Supplier of the Year, the second consecutive year the tyre maker has been so honoured. "We appreciate the recognition for excellence that comes with these coveted awards," said Mike Dwyer, Goodyear's chief customer officer, North America. "Goodyear values our relationship with original equipment customers like GM and Ford because they challenge us to take technology and innovation to the next level."
The General Motors Supplier of the Year award winners were chosen by a global team of GM purchasing, engineering, quality, manufacturing and logistics executives. Winners were selected based on performance criteria in Product Purchasing, Global Purchasing and Manufacturing Services, Customer Care and Aftersales, and Logistics. "We hold our suppliers to a high bar," said Steve Kiefer, GM senior vice president, Global Purchasing and Supply Chain. "They went above and beyond to deliver the innovations and quality that will help us earn customers for life."
During the event, GM recognised 133 of its best suppliers from 15 countries that have consistently exceeded GM's expectations, created outstanding value or introduced innovations to the company.
In addition to the abovementioned tyre makers, Michelin North America was an awardee; Michelin also gained an Excellence in Quality and Delivery award at the 35th annual Honda Supplier Conference in April.
Ford: Goodyear a top supplier
Goodyear was also honoured as a top performing global supplier at the Ford World Excellence Award on 21 May, at the 21st annual Ford World Excellence Awards in Dearborn, Michigan. Hau Thai-Tang, chief product development and purchasing officer at Ford and Linda Cash, the vehicle manufacturer's vice president, quality and new model programmes, presented Goodyear with the award. The tyre maker was recognised for exceeding expectations as a supplier and achieving the highest levels of excellence in quality, cost, performance and delivery.
Pirelli gains Ford award
Ford also acknowledged Pirelli as a top-performing global supplier at the Ford World Excellence Awards. Hau Thai-Tang and Linda Cash handed a Brand Pillar of Sustainability World Excellence Award to the tyre maker.
"It is an honour to receive the Sustainability World Excellence Award from Ford," said Marco Crola, chief executive officer of Pirelli Tire North America. "Sustainability is a fundamental choice for Pirelli. It is fully integrated into the Group's vision and strategies for growth, in all business areas and in all management decisions, everywhere in the world. We applaud Ford for its strong leadership in sustainability: it has been an important stakeholder for Pirelli in areas such as responsible sourcing of natural rubber, carbon reduction, and materials innovation. This is the second year in a row Pirelli has been awarded a top award from Ford for global performance; our partnership is important and we look forward to supporting Ford in future."
"The Pirelli team continues to take big strides in developing innovative products for a more responsible automotive industry. With Ford's commitment to making mobility more efficient and sustainable, Pirelli plans to partner in this path, every step of the way," said Ernest Bedia, vice president of Original Equipment at Pirelli Tire North America. "My sincere gratitude to everyone involved in the cooperation between Ford and Pirelli to help create a better future."