Klarius and PM Training encourage future engineers with factory tour for teenagers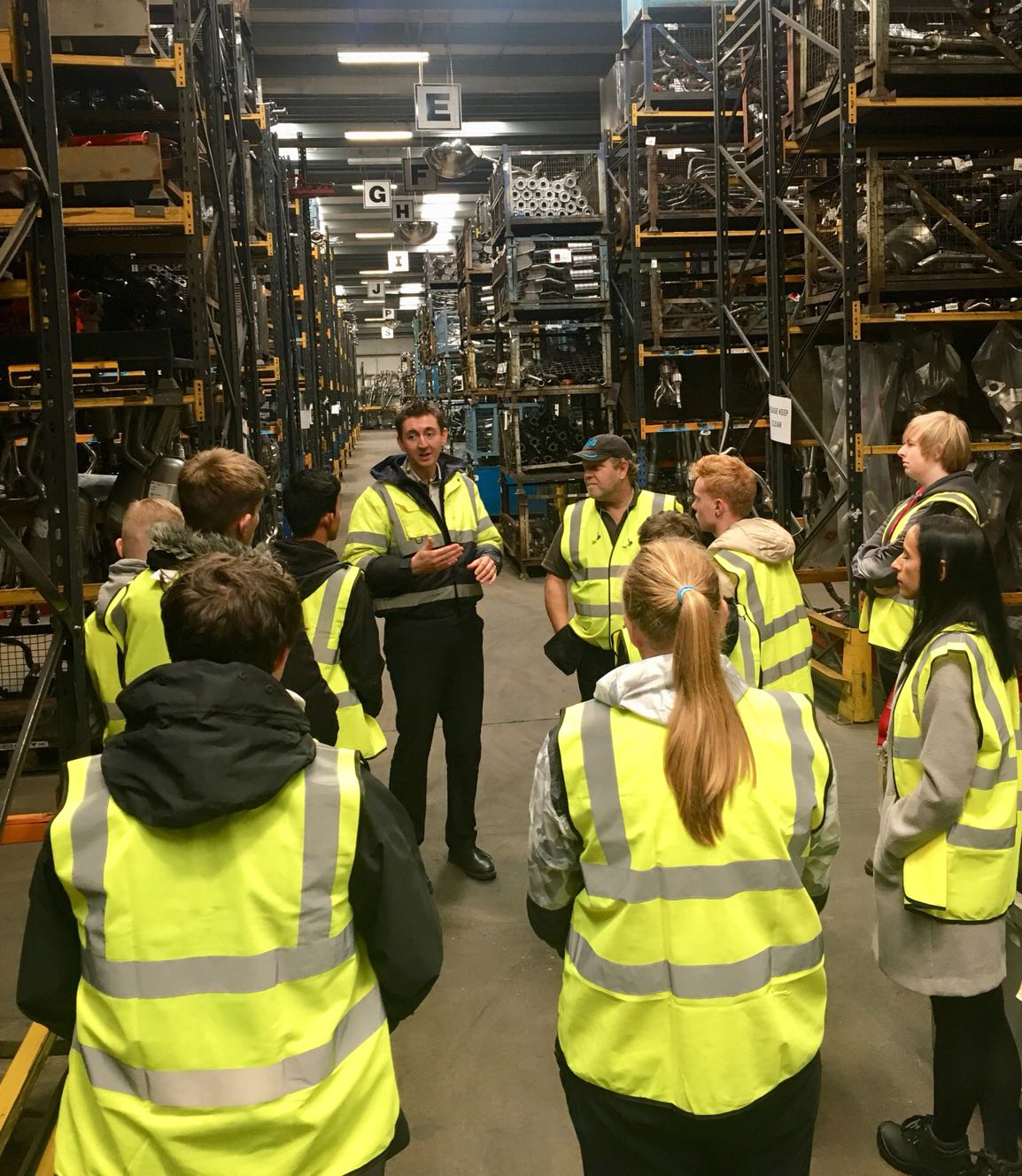 Klarius Products, in conjunction with local training provider PM Training, introduced young learners to the world of work this Autumn with a full factory tour of its Staffordshire-based exhaust manufacturing centre.
The UK's largest aftermarket manufacturer of automotive emission control solutions offered 14 to 18-year olds an insight into its operations, as part of ongoing work to provide apprenticeship opportunities for aspiring engineers in the local area.
Visitors were guided around the Klarius facility to meet employees, see state-of-the-art manufacturing techniques and to get to grips with the 10,000+ product range of exhausts, catalytic converters (CATs), diesel particulate filters (DPFs) and accessories produced at the site.
Klarius Products currently employs three apprentices at its Staffordshire facility, all of which have been sourced from local training provider, PM Training. Klarius also partners with the Institute of the Motor Industry (IMI) to deliver approved training to enhance the emission control skills of garage technicians.
Doug Bentley, head of R&D at Klarius and tour guide for the day commented: "There is a real passion for all things automotive in young people, so it's exciting to give teenagers the chance to see what it is really like working in the industry. We are a type-approved automotive component manufacturer, so our design, manufacturing and testing procedures mirror OEM standards.
"The group also manufactures large jigs and specialist machine tools as well as aerosols, so we can offer young people a real insight into engineering. Involving young people is one of the drivers that helps our business keep pace in a highly changeable industry. It's very important to pass accumulated knowledge on to the next generation, as well as offering them a chance to excel."
Dan Canavan, director of training operations at PM Training concludes: "We really value the partnership we have with Klarius. The opportunity for our learners to see a working factory floor and understand more about a leading local business is great experience. It means they can use what they learn in their training each day as they work towards an apprenticeship."