Kenda partners Gruppo Sirio at Autopromotec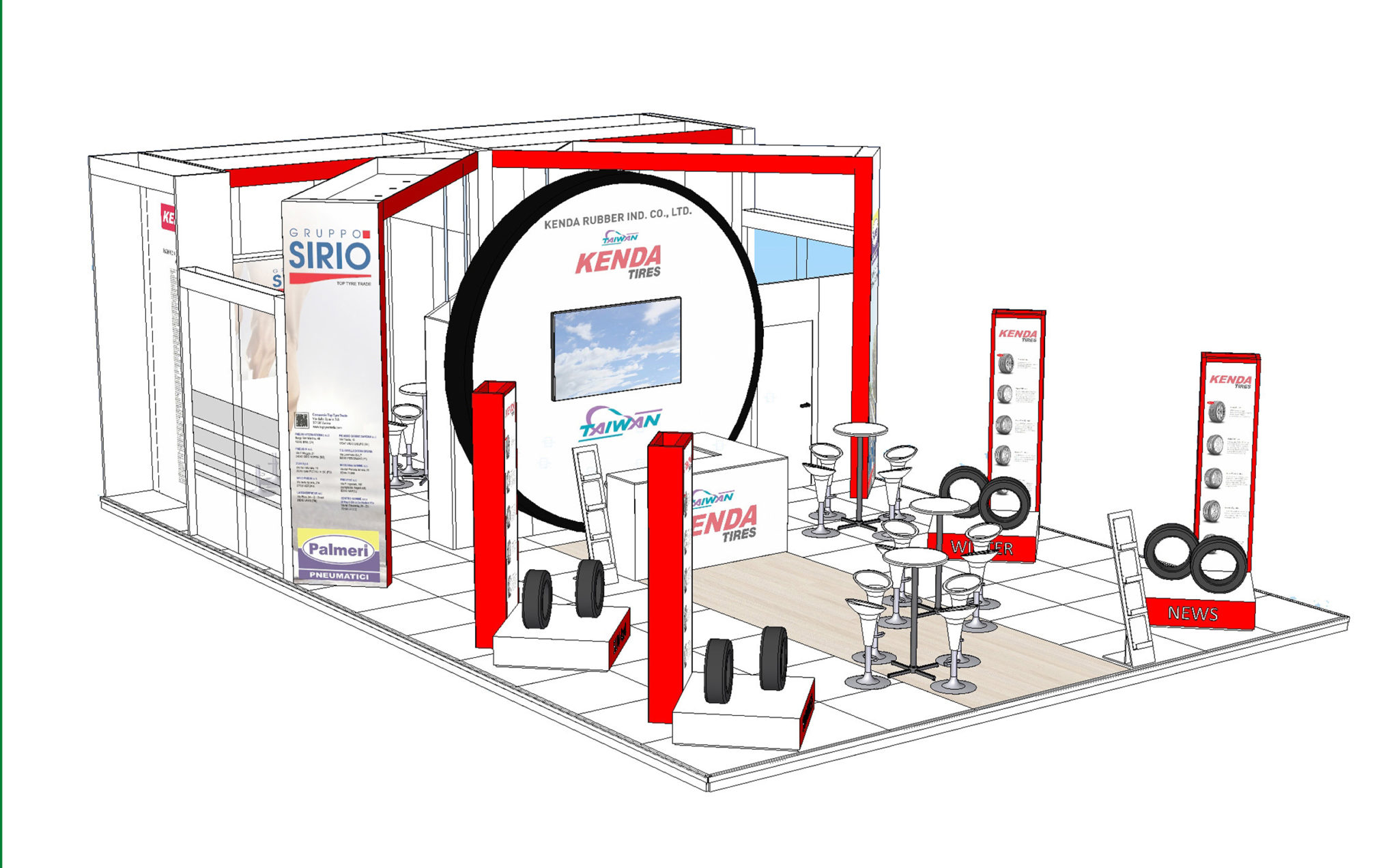 Kenda and its Italian partner Gruppo Sirio are cooperating to exhibit "the full breadth of [Kenda's] product range" at this year's Autopromotec. Key products on-show include the Kenetica 4S all-season tyre, the Kenetica ECO and the Emera A1.
The Kenetica 4S, is Kenda's first "four season tyre" and has been specially developed to meet the requirements and satisfy the needs of the European market. The all-season tyre celebrated its premiere at the Tire Cologne 2018, but this year, it is already available in 13 to 18-inch size and a total of 40 fitments, with more planned. Another new addition to the range is the Kenetica ECO summer tyre. According to the company, this succeeds the Komet Plus and Entry Level Product, it will be produced for smaller series (sizes from 13 to 16 inches) in the future.
Alongside the new additions, visitors to the fair will also be given the opportunity to find out about all the latest top products, such as the HP/UHP summer tyre Emera A1 as well as the winter tyres Wintergen 2 And Kommendo Winter 1.
Kenda reports that its "largest and most important partner in Italy" is Gruppo Sirio & Palmeri. This association of nine tyre wholesalers, delivers tyres to the market several times per day in all Italian regions. The partners have cooperated with Kenda since 2013 and have "significantly contributed to the establishment of the Kenda brand name in Italy" since then.
Sabrina Kühl, key account manager for Europe, said: "We are pleased about the many years of trusting cooperation with Gruppo Sirio & Palmeri and the success story we have experienced on the Italian market. Applying the marketing concept 'Kenda For You', Sirio & Palmeri has managed to develop marketing measures supporting retailers in recent years, thus having significantly increased Kenda brand awareness in Italy. The joint appearance at the Autopromotec will once again set essential impulses."
Alongside Sabrina Kühl, Pablo Accettura (sales consultant for Italy) and the entire Asian management team will be present at the Kenda booth at Autopromotec – something that emphasizes the importance of the trade fair to Kenda. Management representatives include: chairman Jimmy Yang and Pearl Chang (assistant vice president export), James Lo (export sales director) and Allen Tsai (export account manager Kenda Taiwan).
Kenda will be represented in hall 20, booth C 34.