Italmatic introduces new-generation Italsensor TPMS solution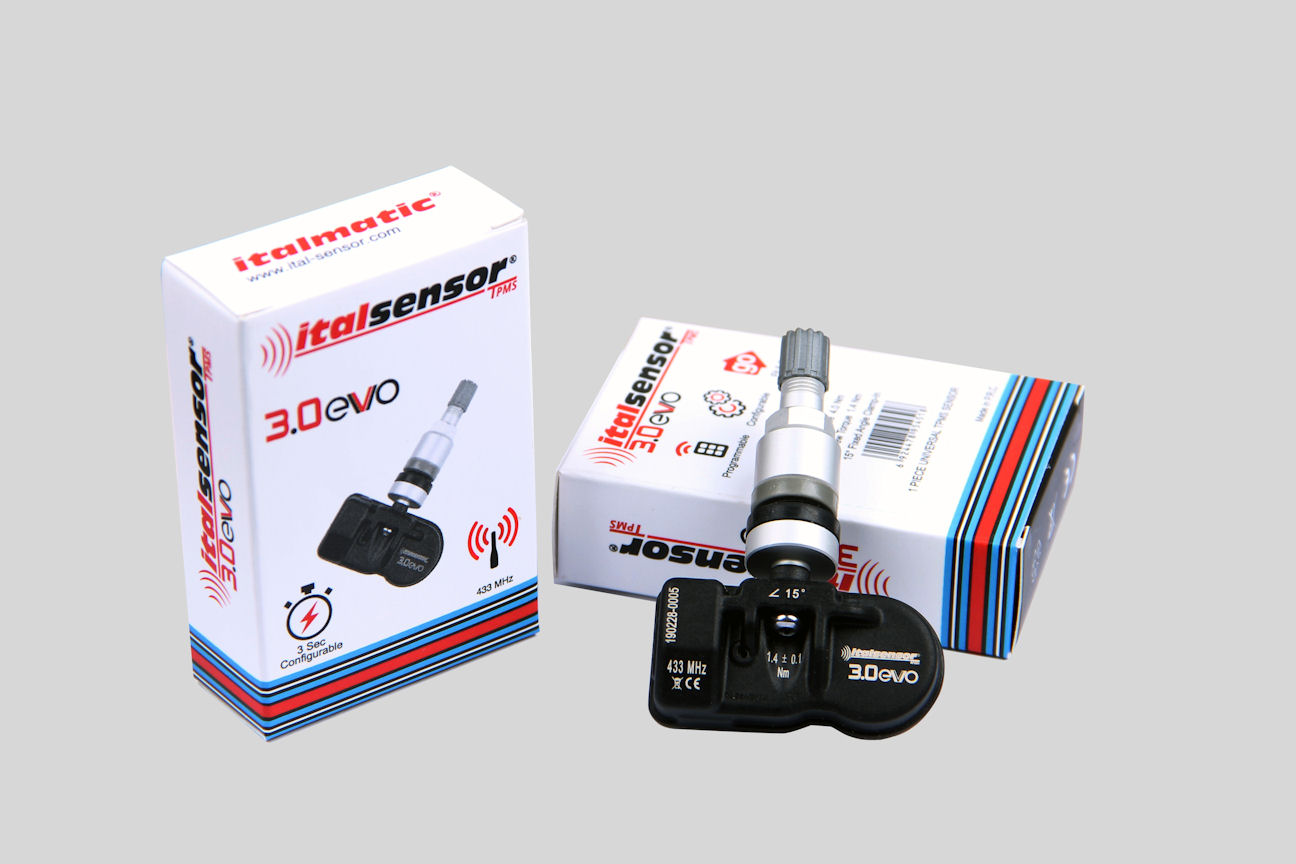 Tyre repair material and tyre pressure monitoring system specialist Italmatic has launched its latest generation of aftermarket TPMS solution. With the Italsensor 3.0evo, Italmatic aims to "raise the standards in the TPMS aftermarket." Italsensor 3.0evo is suitable for use with 99 per cent of the European car parc and is programmable through most popular tools, including ATEQ.
The new sensor builds upon Italmatic's know-how and investments in the segment. Italmatic says the Italsensor 3.0evo solution integrates three different programming techniques:
– It is configurable in approximately three seconds as protocols are already stored in the sensor memory.
– It is also programmable by conventional methods to prevent obsolescence when new protocols are released. Programming by this method takes approximately 20 seconds.
– The sensor is Fit&Go (ready to install without programming) for selected Mercedes-Benz/Daimler and BMW vehicles.
The SmartTouch feature planned for release this autumn will enable the Italsensor 3.0evo to be programmed in milliseconds through Android and Windows smartphones by simply positioning the sensor near the device. The SmartTouch feature is possible thanks to near-field communication (NFC), the technology used for touchless credit card transactions. SmartTouch enables a sensor to be flashed in milliseconds without the risk of interfering with other nearby sensors.
The Italsensor 3.0evo is available in a 15° fixed angle format with three different valve types – rubber, silver aluminium and black aluminium. The sensors come packed in individual boxes and master boxes of 30 pieces, or alternatively in bulk cartons 120 pieces for high-volume users.