Italmatic launches NFC-equipped Italsensor 3.0evoST TPMS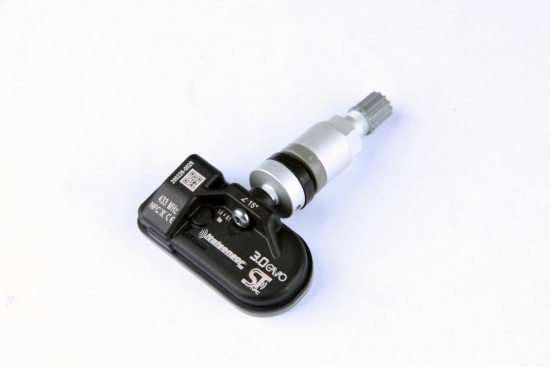 Italmatic has launched what the company describes as the "revolutionary" Italsensor 3.0evoST (SmartTouch NFC) TPMS sensor. It's unique selling point? Specialist programming handsets are not needed.
Just a year after the launch of the first generation of 3.0evo, which has reportedly received market acclaim for its performance and reliability, the new Italsensor product is designed to "set new technological reference criteria in the TPMS industry and introduces a significant gap from the competition that still uses traditional RF/LF technology".
The Italsensor 3.0evoST, like the 3.0evo, is configurable and programmable via RF/LF and shares the same vehicle coverage list and the Ready4_BMW/Mercedes function, however, in addition to the 3.0evo it is programmable/configurable in a few fractions of a second thanks to the integrated NFC (Near Field Communication) technology, commonly available on smartphones.
The key advantages of NFC are the speed in which data is transferred (the sensor is configured in 0.5 sec), and the total absence of interference (it guarantees that the only sensor that "touches" the device is programmed, and not any other sensor located nearby).
These advantages are important for wheel/tyre assemblers that require total absence of errors, complete traceability and efficiency in the process. Italmatic has also developed a specific industrial solution for these customers, to make the best use of NFC technology in the assembly process with practically zero initial investment.
At the same time, tyre retail professionals and TPMS dealers can take advantage of a new way of programming the sensor. By simply installing a free Italsensor application (via Google Play) on their NFC-enabled Android devices, technicians will be able to program and test the sensor from their phone or other device. This removes the need for specific dedicated tools and there are no license fees to be paid periodically to keep the database updated.
For professional users who, on the other hand, need to program a greater quantity of sensors daily, an Italsensor PC solution will also be available to support programming with NFC.
The italsensor 3.0evo and 3.0evoST variants share the same type of valves and service kits, including rubber, silver aluminium, black and the latest titanium grey for maximum aesthetic results compared to the rim finish.