Tag: Google

This year Amazon really stepped up its presence in the tyre space, especially in the USA where the company is now dominant across online retail in general. To be specific, a whopping 50 per cent of everything bought online is from Amazon. But these figures are not just an American phenomenon. In the UK, 33 per cent of online retail is conducted through Amazon. This makes Amazon the fifth biggest retailer in the UK, just behind the big supermarkets. The point is that, now we know Amazon is moving into the tyre space, anything that is happening in the US has resonance in the UK market as well.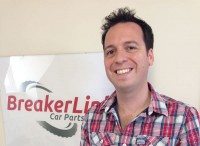 One of the UK's leading online car parts finder services, BreakerLink has announced a new collaboration with BreakerPro, a leader in breaker yard stock inventory management software. The move will instantly allow all the current users of BreakerPro to access request for parts from BreakerLink, potentially opening them to new and increased streams of revenue and dramatically reducing the time breakers must allocate to the quoting process.
Personal preference for an iPhone or Android smartphone could soon dictate the car choice of younger buyers, predicts Glass's, as new models become ever more closely integrated with mobile devices. The publishers of the trade pricing bible say motor manufacturers are already working with Apple or Google on next generation systems that will see smartphones, tablets and cars integrating much more closely, giving drivers greater access to information and apps such as music, e-mails and sat nav systems.