Exol announces BTRC sponsorship with Newell & Wright Transport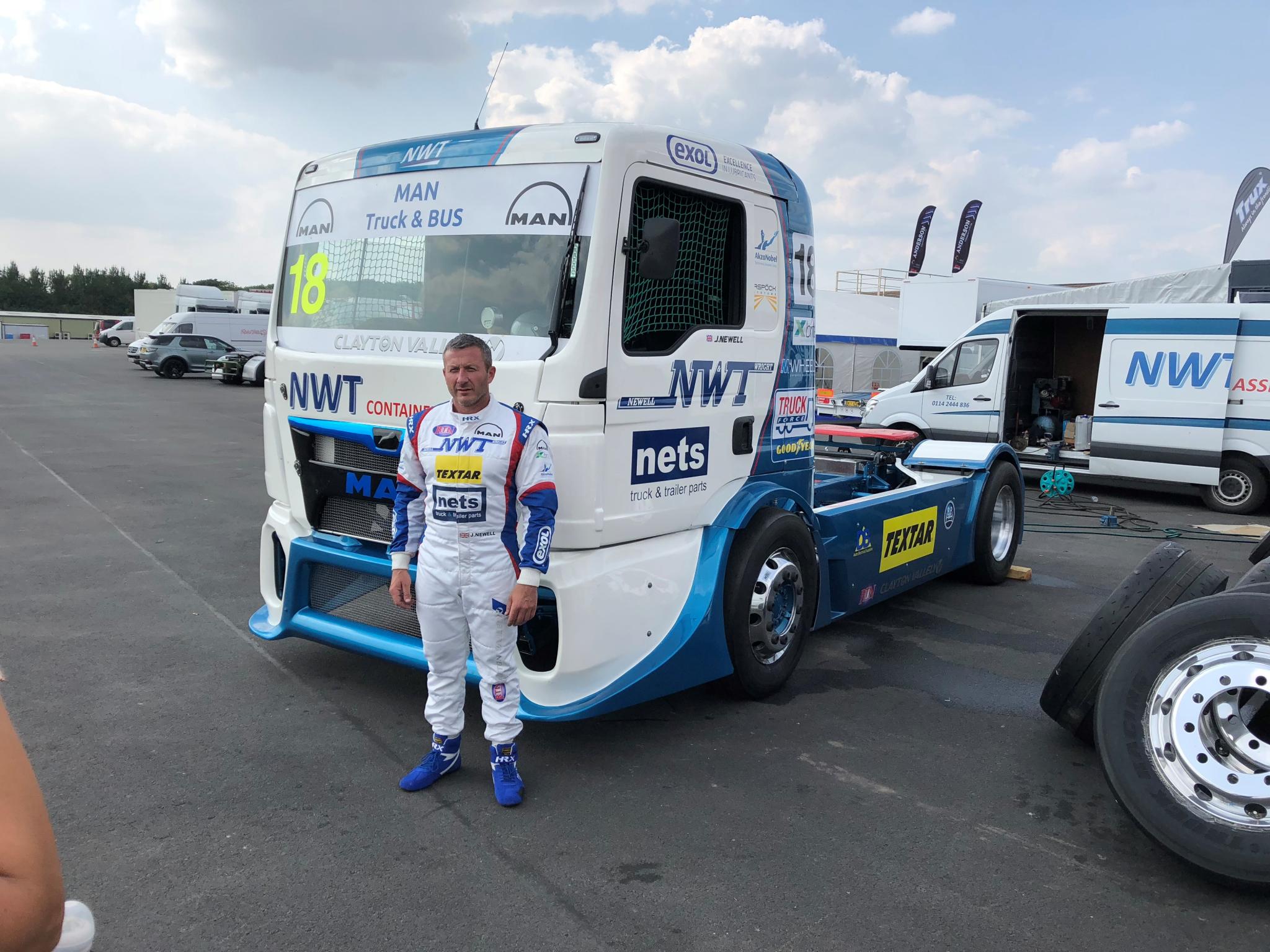 Exol has signed a new sponsorship deal with Newell & Wright Transport in this season's British Truck Racing Championship (BTRC).
Exol branding will feature on the side of the truck and most notably down the sleeves of experienced driver John Newell, brother of Newell & Wright's director, Stephen and son of managing director Frank. Exol will also take advantage of entertaining customers on race days, seeing the truck in action.
Newell & Wright Motorsport's first appeared on the truck racing scene in 2001. In 2018, the company decided to make a return to the professional circuit with a brand-new custom-built MAN racing truck, built from scratch with the help and expertise of Stefan Honens Racing Services and MAN.
Nicknamed Winnie, the 2019 1100BHP truck is built on a MAN TGS chassis and weighs 5.3 tonnes. Featuring eight races, 2019's BTRC starts on April 20/21 at Brands Hatch, before returning to the same venue on November 2/3 for the season finale. Pre-season success saw John placed first and third after 18 years away on the track, giving the team a confidence boost as they head into the new season in Division 1.
As one of the are UK's largest privately-owned haulage companies, Sheffield-based Newell & Wright run a fleet of over 120 vehicles, offering its customers a variety of container, haulage and freight solutions, from its two main depots located in the South and North. The company also supplies liners for Exol's steel containers, for exporting its bulk product overseas.
Steve Dunn, Exol sales director, said: "We're delighted to support Newell & Wright Transport through this year's BTRC, which promises to be the best yet. This not only increases our brand exposure but demonstrates our commitment to supporting motorsport. We wish John all the very best for the upcoming season and will of course be keeping a close eye on his progress with regular race reports listed on the new Exol website."
Exol's commercial vehicle lubricants satisfy the needs of the most modern trucks and buses as well as older models. The exhaustive range features low SAPS, fully synthetic engine oils, long drain semi synthetics and traditional mineral oil grades as well as sophisticated automatic transmission fluids, manual gear oils and ancillary products.