Maxxis supports Night of the Jumps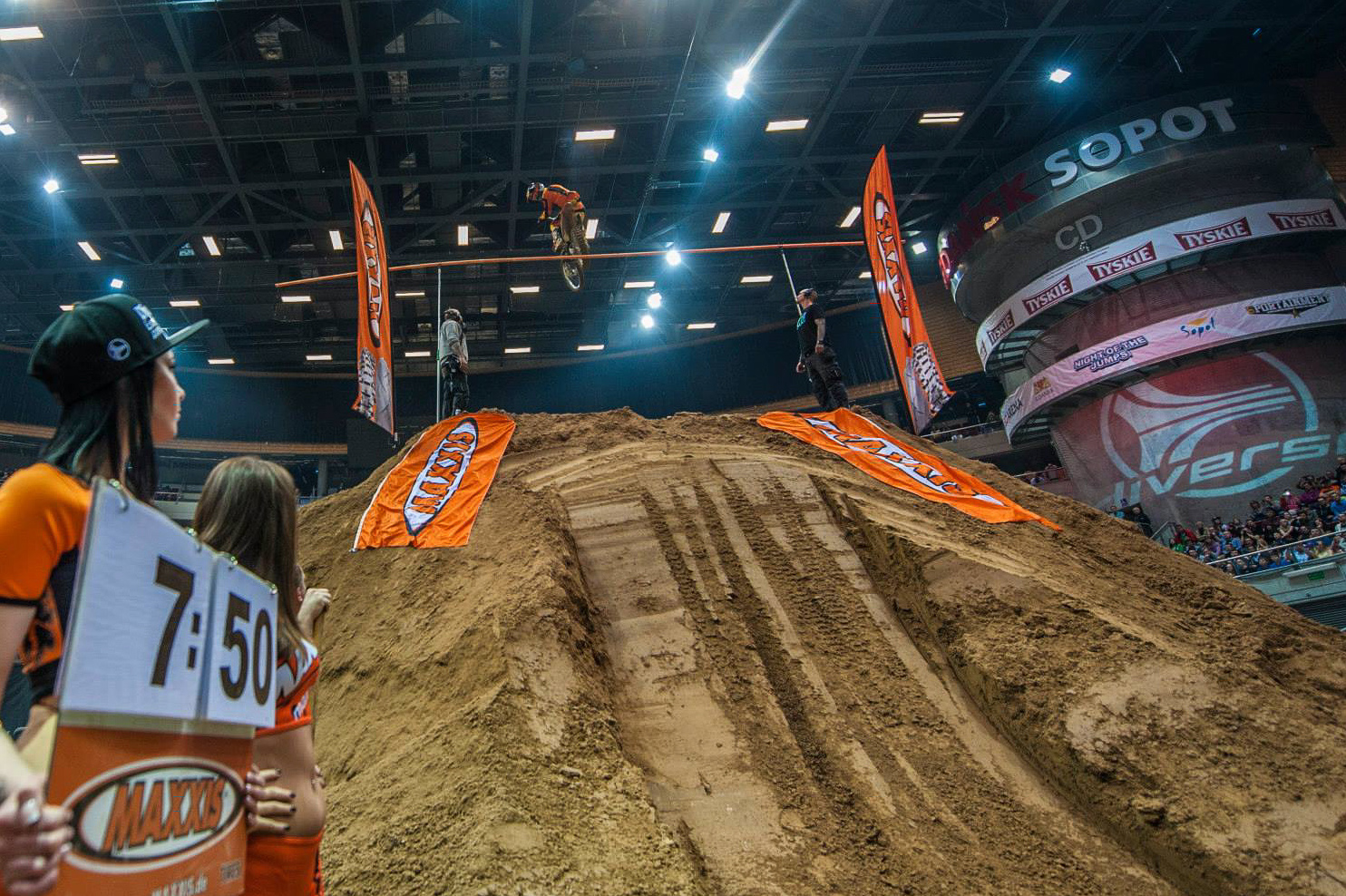 Maxxis is backing the oldest and largest international freestyle motocross series in the world, Night of the Jumps – the official FIM Freestyle MX World Championship, by helping to promote the first ever Night of the Jumps event in the UK, this coming September.
As a big supporter of motorsports events, teams and series, the tyre manufacturer was keen to help organisers of the freestyle MX series by providing them with Maxxis Babes and Maxxis-sponsored British Drift Championship team, Team Japspeed, to help keep invited guests to last weeks event at The O2 entertained.
Freestyle motocross riders, Jamie Squibb and Steve Sommerfeld, practised daredevil motorcycle moves on a ten foot ramp over Team Japspeed's Lexus outside of The O2 Arena ahead of the event later this year.
The UK's number one freestyle motocross rider Jamie Squibb said: "I can't wait to get back to a Night of the Jumps competition. NOTJ in Frankfurt last year was an amazing experience, and being able to compete with the best riders in the world in front of a home crowd is going to be insane. I'm looking forward to summer in the UK so I can get practicing and get a couple new tricks ready for the O2."