Official opening for Continental's Thailand tyre plant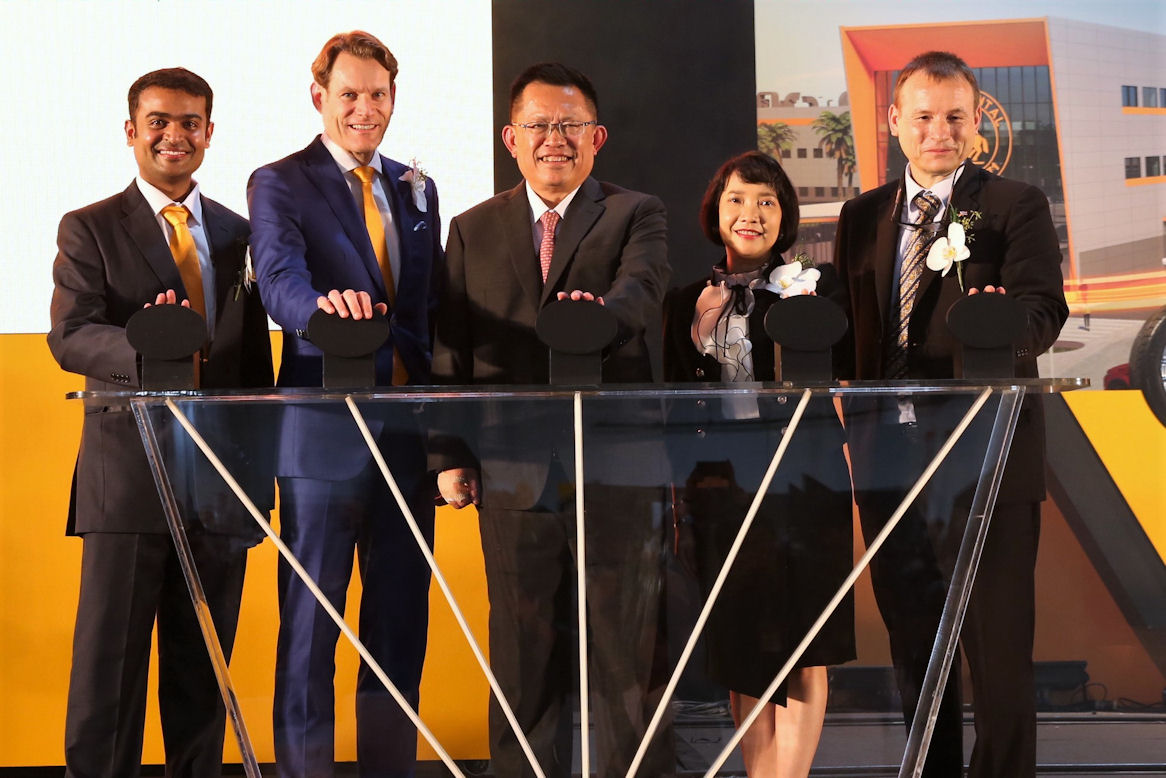 Continental's new tyre making facility in Thailand is officially up and running. A ceremony was held yesterday to mark the occasion, with around 500 people present to mark inauguration of the 250-million-euro greenfield factory in Rayong. Production will now be ramped up to provide a capacity to manufacture some four million passenger car and light commercial vehicle tyres by 2022. These tyres will be sold locally and throughout the entire APAC region.
Nikolai Setzer, head of Continental's Tire Division, joined with company management and local employees to welcome suppliers, dealers, partners and dignitaries to the Rayong plant. "We are honoured to celebrate with you today the opening of our first greenfield tyre plant in Thailand," he stated. "The investment here in Rayong is an integral part of Continental's Tire Division growth strategy called 'Vision 2025' and further improves the balance of our global tyre manufacturing footprint, strengthening our production capacities for Asia Pacific and enabling us to better serve our customers in the region."
Addressing attendees, Dr Somchai Harnhirun, Thailand's Deputy Minister of Industry, declared that the new Continental tyre factory "completes the automotive industry landscape in Thailand" by strengthening Rayong's local economy and creating hundreds of new jobs in Thailand. "We are glad to have Continental in Thailand and we wish the company and all its employees success in their mission to ensure more traffic safety and driving comfort on the roads of Thailand and the region."
The Rayong plant is the seventh greenfield manufacturing facility Continental has opened since 1998. The Tire Division now operates 20 plants in 17 countries.