MWheels launches new 9.00×22.5 Xlite, Xbrite forged aluminium wheels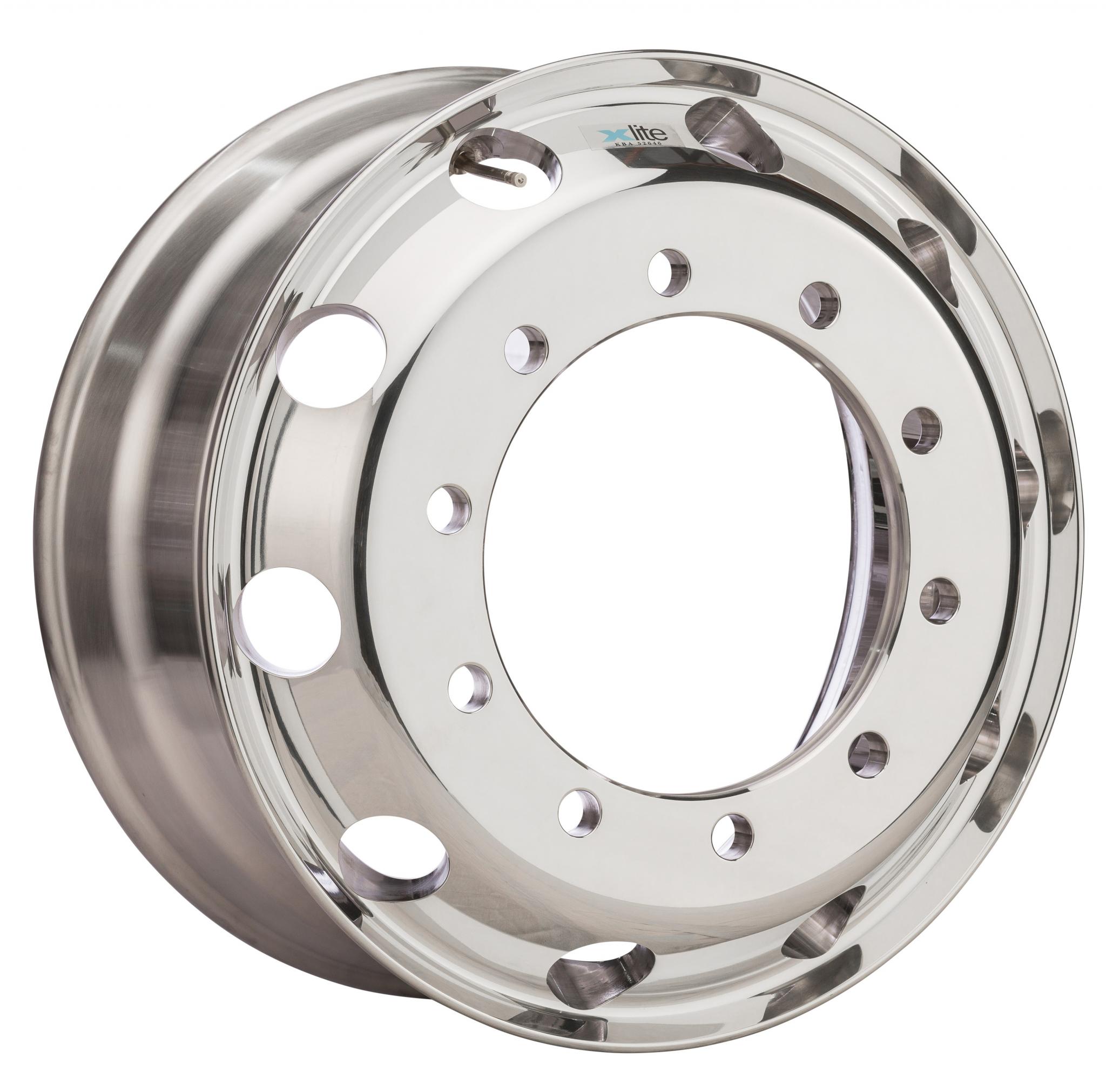 MWheels has launched a new generation of 9.00×22.5 Xlite and Xbrite forged aluminium wheels. The wheels are available in two ten-stud variations, designed for 295/60R22.5, 315/60R22.5, 315/70R22.5 and 315/80R22.5 tyres. Both have a load capacity of 4,125kg, have been TÜV tested, and gained KBA approval. The 26mm stud hole variant weighs 25.9kg and the 32mm 25.7kg. Like all Xlite and Xbrite wheels the new models carry a five-year warranty.
MWheels states that the new generation wheels have a strengthened transition area from the nave plate to the rim and a change in the valve angle to further fortify the wheel. The company adds that the wheels, spin forged from a single aluminium billet for higher production accuracy, are five times stronger and 40 per cent lighter than the standard steel equivalent. Forged aluminium wheels can allow extra payloads, reduce diesel usage, decrease CO² emissions and reduce wear on surrounding parts, including expensive components such as tyres and brakes, due to their reduced weight and more regular running.
Xlite is available in machined and polished finishes, while Xbrite goes through several automated treatment stages, which permeate the metal deeper for increased corrosion resistance and shine. Wheels are available in 17.5, 19.5, and 22.5-inch sizes.
MWheels has exclusive European distribution rights for Xlite and Xbrite forged aluminium wheels, as well as the Xsteel range through its agreement with manufacturer Wheels India. It also supplies all other wheel manufacturers, as well as a comprehensive range of accessories.