MWSD launches Xlite ET45 forged aluminium semi-trailer commercial wheel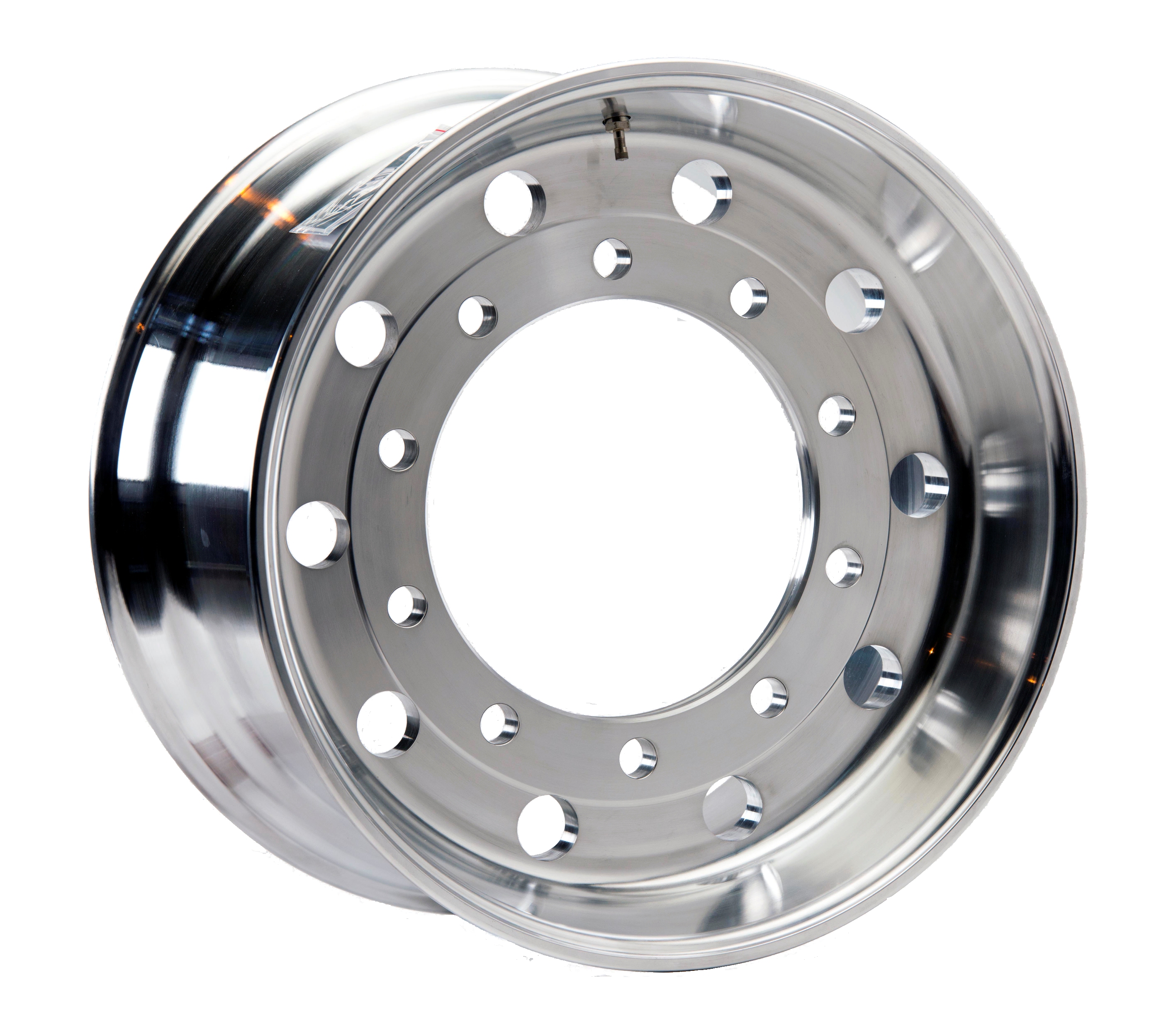 Motor Wheel Service Distribution (MWSD) has launched the Xlite ET45, a forged aluminium wheel designed specifically for three-axle, multi-functional, inloader semi-trailers.
Available in size 11.75″ x 22.5″, weighing 24.4kg and with a load capacity of 5,000kg, MWSD says the 10-stud wheel has been designed for glass transportation companies throughout Europe across both OE and replacement markets. The Xlite ET45 is available in a machined finish.
John Ellis, managing director at MWSD, said: "There is very specific demand from a number of key European trailer manufacturers and operators, all of whom require several specific safety and performance requirements for the unique operational nature of this particular industry.
"We have worked closely with Wheels India to design a forged aluminium product that surpasses these requirements, and our exceptional technical team can advise customers whether the ET45 wheel, or another similar model from the portfolio, is the perfect option for their day-to-day operations."
Xlite wheels, which are, MWSD claims, five times stronger and 40 percent lighter than the standard steel equivalent, are forged from a single aluminium billet using a computerised numeric control machine to produce a higher degree of production accuracy. Wheels are available in 17.5, 19.5, 22.5 and 24.5 inch sizes.
The majority of Xlite products are available in machined, polished and Xbrite finishes, the latter of which goes through several automated treatment stages which permeate the metal deeper to deliver a wheel with the highest levels of corrosion resistance and shine.
The ultimate advantages of operating with forged aluminium wheels including extra payloads, reduced diesel usage, decreased CO² emissions and less wear on surrounding parts.
MWSD is at the forefront of the commercial vehicle wheel safety campaign. Last year the company successfully lobbied for several key inclusions in the new European Union (EU) Roadworthiness Package, which became law in May 2014 and must be implemented by Member States by May 2017.
Following adoption by both the European Parliament and European Council, the new law states "compatibility between parts and components, such as between wheels and wheel hubs, should be treated as a critical safety item and should be checked during roadworthiness testing."
The company also welcomed the Department for Transport's recent report into wheel safety and the classification of CV wheels as 'safety critical', however it has questioned the findings and has stated it will continue to lobby the Government for early adoption of the EU Roadworthiness Package. Tyrepress recently interviewed MWSD managing director John Ellis on the subject, which you can read here.