Continental celebrates official start of US factory project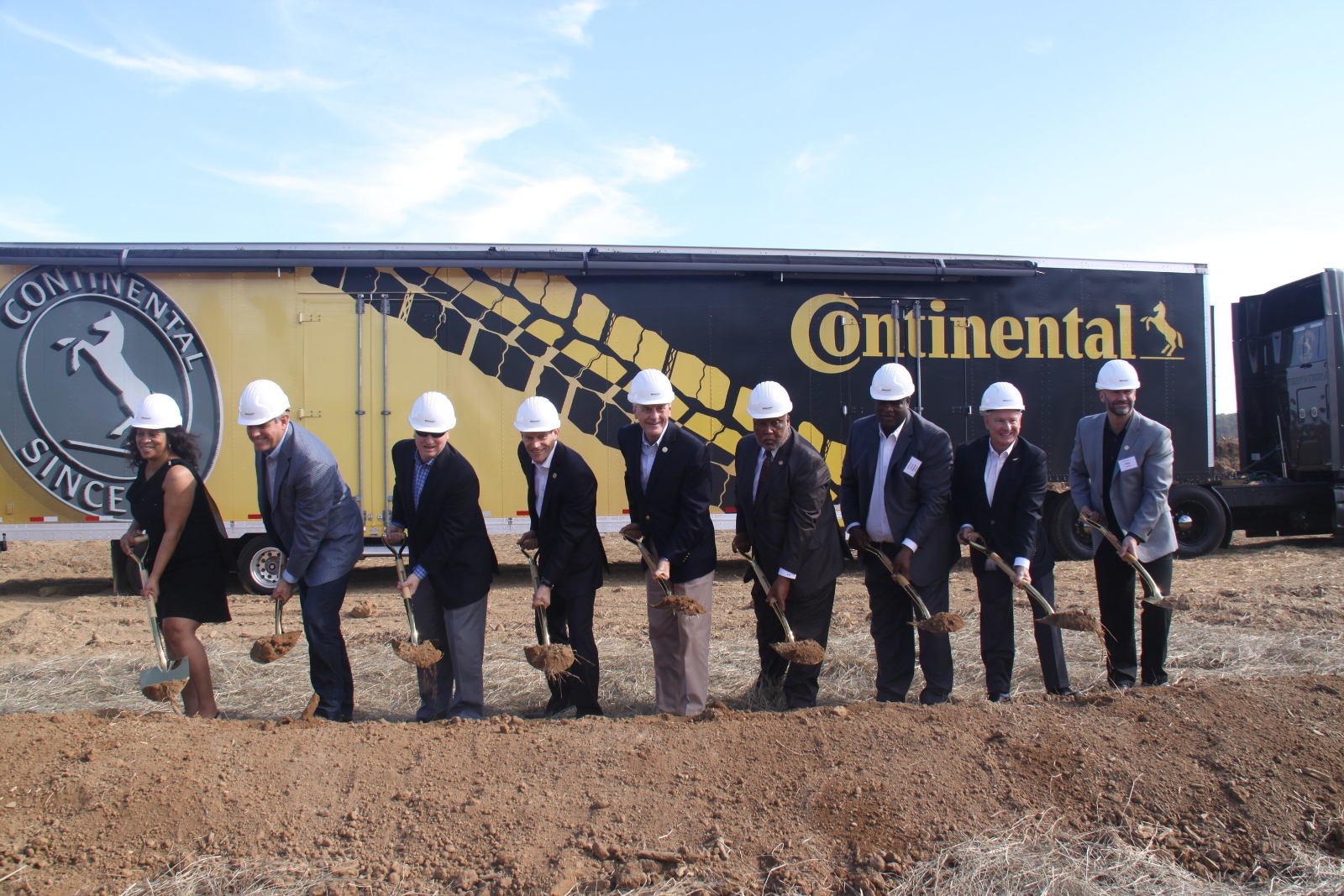 An official groundbreaking ceremony was held yesterday for the new Continental tyre factory in the USA. The ceremony, attended by federal, state and local governmental officials, marked the beginning of the construction process, which is expected to be completed in 2019.
Continental intends to invest approximately US$1.4 million in the greenfield plant near Clinton, Mississippi, and expects to employ 2,500 people when the facility reaches full capacity in the next decade. Physical construction of the facility on the approximately 400 hectare site – a size Continental comments is "well suited for setting up a gradually-growing tyre plant" – should start in 2018, with the first commercial vehicle tyres produced there by the end of the following year.
"Building this new facility in Mississippi is a critical part to our growth strategy for Continental Tire, known as Vision 2025," stated Nikolai Setzer, member of Continental's Executive Board and head of the company's tyre business worldwide. "This is the first new plant, globally, for the truck tyre business in more than ten years. We are convinced that the state of Mississippi provides the best options for Continental to grow our tyre business."
"The groundbreaking of Continental's new tire manufacturing plant in Central Mississippi marks a significant milestone in the development of the company's newest state-of-the-art facility. I congratulate everyone involved with this monumental project and look forward to the plant's progress," added Phil Bryant, governor of Mississippi.
"This plant is a significant step in addressing our commitment to grow our commercial vehicle tyre business in North America," said Paul Williams, executive vice-president, commercial vehicle tyre, the Americas. "We thank the state of Mississippi, Hinds County and the City of Clinton, the Mississippi Development Authority and Governor Bryant for his leadership in bringing us to the Jackson area, and we look forward to a strong business relationship for years to come."
According to Continental, the company's business growth in commercial vehicle tyres has consistently exceeded the market over the last five years, and it continues to see customer demand for its products – both new truck and bus tyres as well as retreads – growing beyond the company's existing capacity.
In addition to the planned investment in Mississippi, Continental has invested nearly $2.5 billion in the past decade for manufacturing, technology, facilities and product development to grow its tyre business in the Americas. This investment includes the expansion of Continental's tyre plant in Mt. Vernon, Illinois, and the new facility in Sumter, South Carolina.
Continental's Tire division currently operates 24 production and development locations around the world, and employs more than 47,000 people.