Philips RacingVision awarded Best Buy 2018 by Auto Express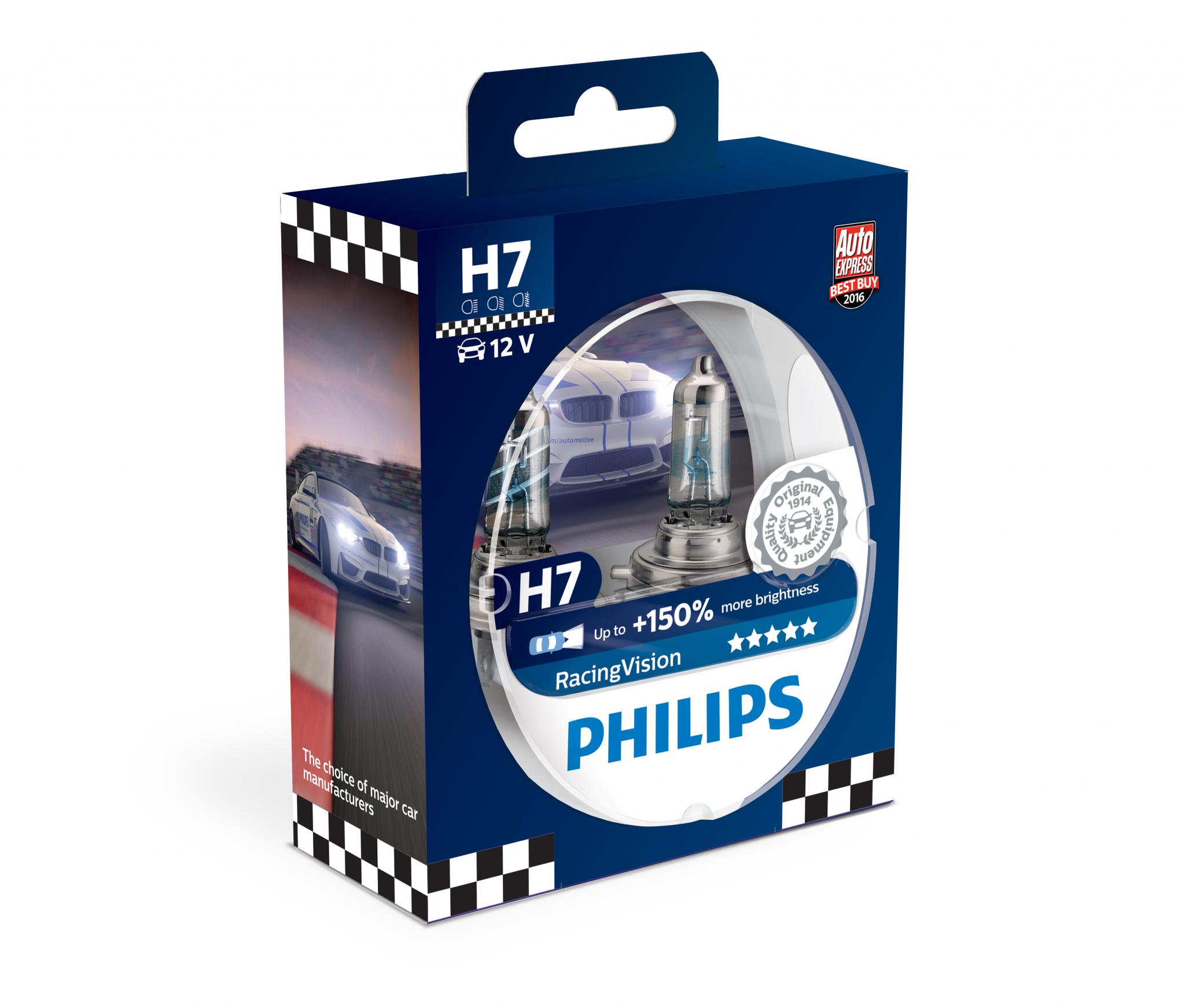 Philips RacingVision headlight bulbs, developed by Lumileds, have been named Auto Express Best Buy 2018. Auto Express is the UK's best-selling weekly motoring magazine and the only publication in the UK to regularly test automotive upgrade products and accessories. In just over a decade, Philips bulbs have won Headlamp Bulb of the Year eight times, in addition to being awarded overall best Car Accessory of the Year.
Auto Express tested 10 pairs of top performing bulbs, determining quality of light, length of beam, brightness of beam and accuracy of beam pattern. The magazine produces an overall Figure of Merit, according to the overall performance of both of the pair of bulbs and it has recently included additional testing criteria, to make the analysis even more accurate and comprehensive.
Auto Express reported: "Even in our revised test, the Philips RacingVision is still the class of the field and, as in 2016, by a clear margin. It topped all but one test, and would have finished further ahead solely on our old Figure of Merit ratings, scoring 198 with the next best on 163. It looked good in the tunnel, too, with a bright hot spot close to the dipped-beam cut-off and the hard-to-hit 75-metre measurement. Top performance, although claimed lifetime is around 200 hours."
"We are delighted to be awarded Best Buy 2018 for our RacingVision headlamps which are engineered for performance and safety through visibility, two characteristics that are important to drivers who are passionate about their car and taking it on the road. Road safety starts with seeing and being seen. Road safety starts with good quality car lighting," said Lumileds' UK business development manager, Richard Armstrong.