What makes a good halogen bulb?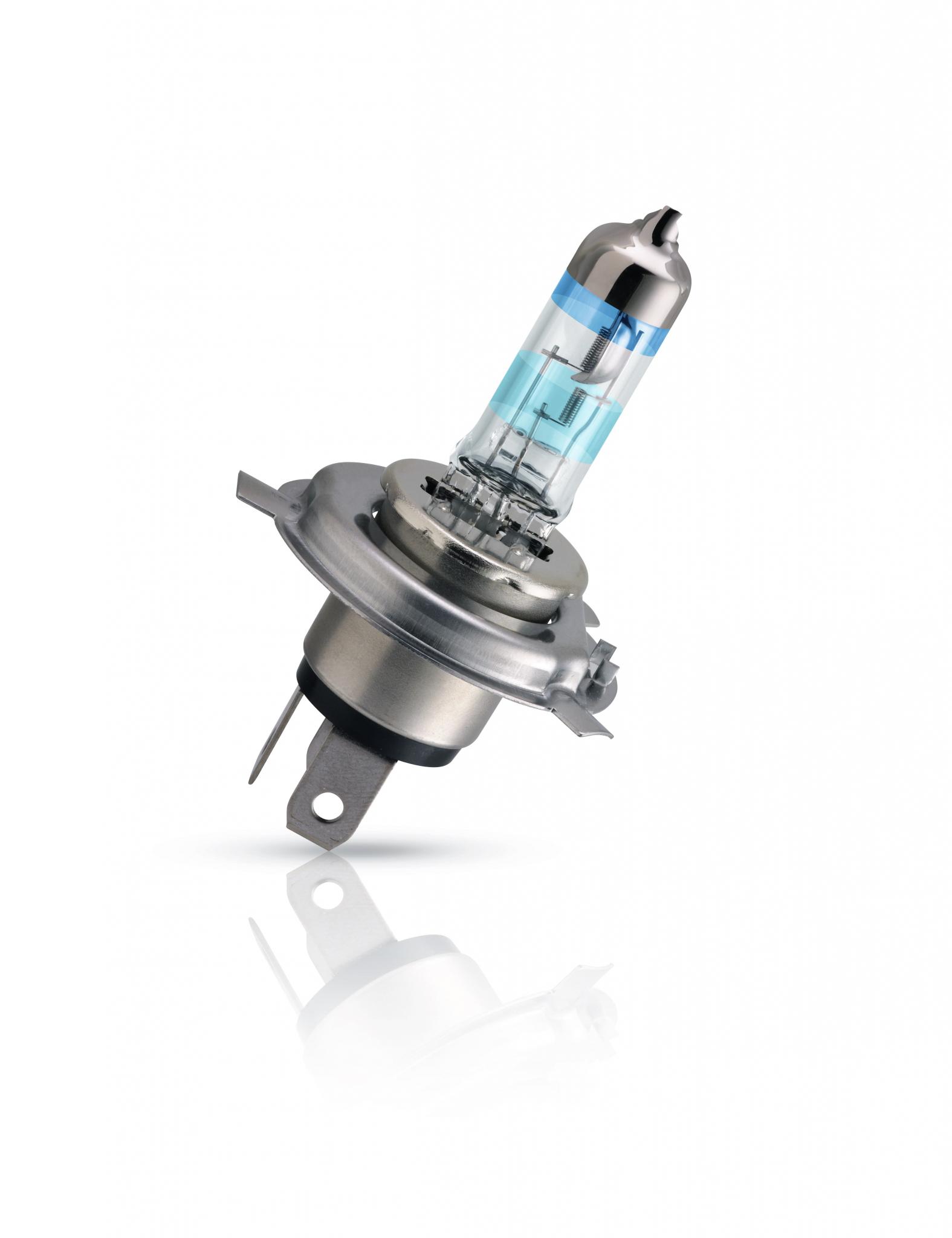 Although you wouldn't think so at first glance, headlight bulbs are high-precision products. While a normal household bulb distributes its light over a radius of just a few metres, a headlight bulb combined with the reflector has to transfer the light accurately onto the road at a distance much greater than 50 metres.
You are about to find out why quality during production plays such an important role, and why poor-quality bulbs have a significant influence on traffic safety — even if they carry E-mark approval.
Requirements from ECE R37: Halogen headlight bulbs are manufactured and approved in accordance with the legal requirements (ECE R37). The specifications include the permitted luminous flux in lumen, the electrical power consumption and, of course, all the dimensions, from the glass bulb itself, to the base. This specification aims to ensure, for example, that every approved H7 bulb fits in every headlight intended to be used with an H7 bulb and that the combination provides the correct light beam.
As a leading lighting solutions company for the automotive industry, Lumileds is licensed to use the Philips brand for its automotive lighting and accessories product portfolio. It goes without saying that the bulbs produced by manufacturing brands such as Philips, who also supply original equipment, meet the stringent requirements of ECE R37 —but their in-house specifications are often even stricter. This requires high-precision manufacturing processes and extremely stringent quality assurance inspections.
Comparison tests carried out by motoring journals repeatedly demonstrate that many bulbs manufactured using cheap production techniques fail to meet these high standards, with errors in the geometry being the main problem. The result is an imprecise light beam, a range that is far too short, or glare (represented in the two images using the parabolic reflector). If the filament is too far from the reflector, the light beam is too short; if it is too close, this creates glare.
There is still the issue of why some bulbs can carry an E-mark and yet perform very poorly in the comparison test.
Before a bulb can be approved, the manufacturer is required to have five samples tested in a testing laboratory and then apply for approval from the relevant authority in an ECE member country. Unfortunately, the manufacturer is then responsible for ensuring that ongoing production continues to deliver products that match what was initially approved. This is referred to as "conformity of production", and many cheap suppliers fail to adhere properly to this, during subsequent production.
Richard Armstrong, business development manager automotive – UK & Eire at Lumileds said: "Despite the introduction, in recent years of new lighting technology such as Xenon and LED, most cars on the road currently still use halogen lights.
"Simply replacing the bulb, for example with a H4 or H7 X-tremeVision, can generate a light beam that is up to 130 per cent brighter and 45 metres longer.
"We are frequently told not to touch halogen bulbs with bare hands, but the biggest problem here is not the oils that can burn into the glass and cause damage, as this would require an enormous level of contamination. What is much worse is even the smallest amount of contaminants that evaporate in the headlights and deposit themselves on the sensitive mirror surfaces. This can cause an unsightly coating to build up relatively quickly, which will affect the lighting quality at some point. So the best thing is to always wear suitable gloves.
"Lumileds has been dedicated to providing best in-class Philips branded lighting solutions in the aftermarket and OEM and OES markets. To the extent that one out of every two new cars sold in Europe will have a Philips bulb fitted. Manufactured from high quality products and tested to the highest specifications, our products are designed to maximise the safety and comfort of our customers' driving experience. Our entire product range is thoroughly tested, controlled and certified (ISO 9001, ISO 14001 and QSO 9000) to the highest ECE requirements. Put simply, this is quality you can trust."