'Thrilled giant strides acknowledged' – Bridgestone reacts to Tyre Industry Awards double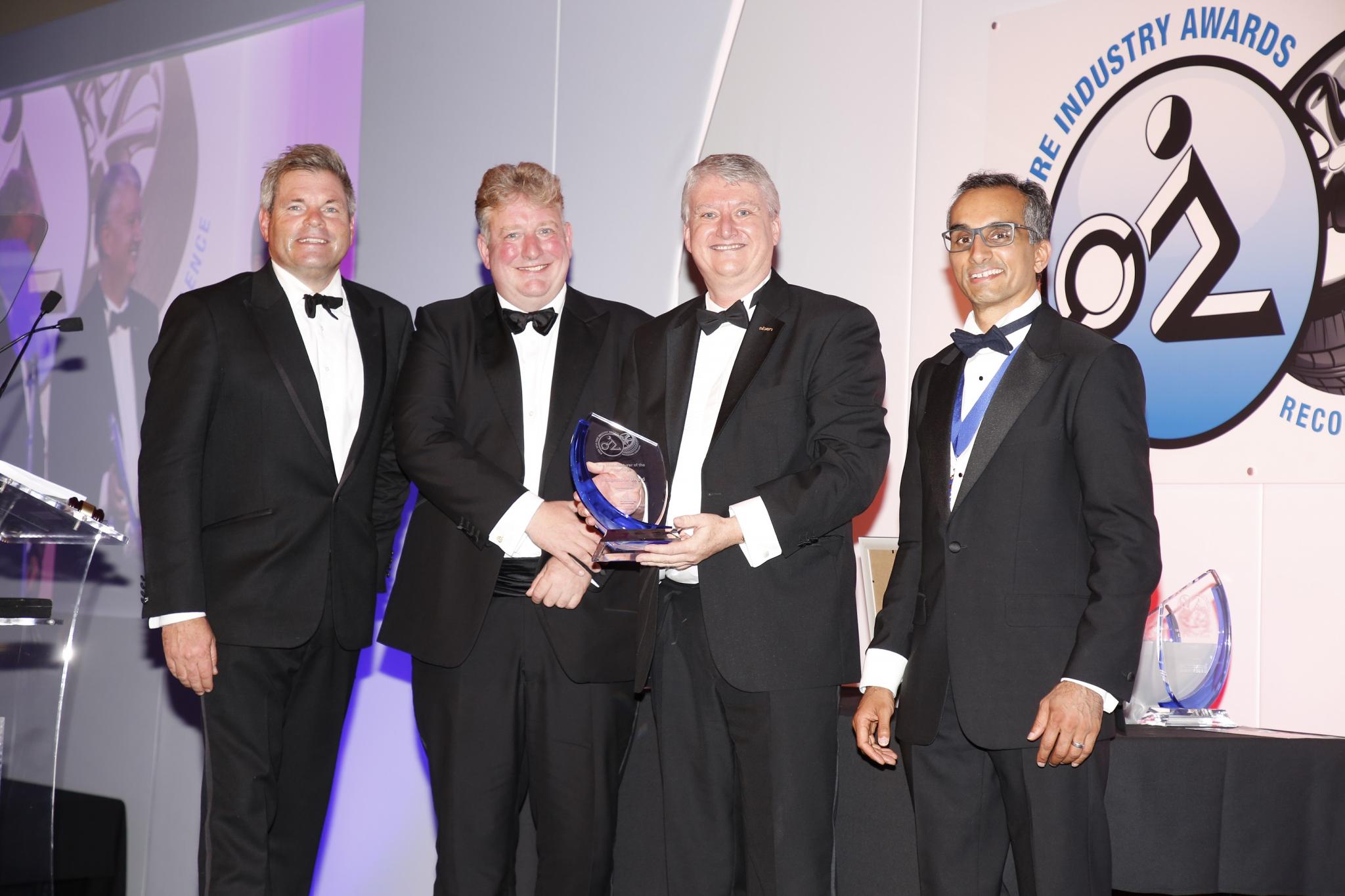 Bridgestone has said its double NTDA Tyre Industry Awards 2018 victories "endorse" its "hard work over the past 12 months." The manufacturer was presented with the Staff Training & Development accolade, along with the headline Tyre Manufacturer of the Year award – the third time it has claimed the honour in the past four years.
The staff training award recognises Bridgestone's six-figure investment in its commercial and consumer tyre technician training centre at Mira. Bridgestone's training and development managers Paul Turner and Phil Thirsk were also cited as influential factors behind the company's training provision, pioneering the REACT Roadside Training course and offering numerous packages of bespoke support to suit each individual customer.
Bridgestone's 18-month tyre debris study in partnership with Highways England – featuring more than 1,000 samples taken from roadsides – was also seen as a key campaign which helped secure the Tyre Manufacturer of the Year award, along with its multiple solutions for commercial fleets.
In the last 12 months the company has introduced the Turanza T005 and A005 products, in addition to its ongoing interactive events with Daley Thompson and his fellow ambassadors as part of the "Chase Your Dream, No Matter What" campaign.
Bridgestone's managing director (North Europe) Robin Shaw said: "Winning these two NTDA awards means the world to us as a team. They endorse a great deal of hard work that we've carried out across the business over the past 12 months. The NTDA Awards represent an industry benchmark for excellence and we are thrilled that the judges have acknowledged the giant strides we've made in 2018.
"To reclaim the Tyre Manufacturer of the Year crown, having won this award in 2015 and 2016, makes it a particularly special achievement as we celebrate an historic NTDA hat-trick."
Stefan Hay NTDA chief executive said: "What an amazing result for Bridgestone. Once again, two exceptional awards entries and two wins. It is fantastic to see Bridgestone rewarded for its outstanding commitment to training and development, especially in support of our hard-working commercial tyre technicians.
"Then receiving, and of course not for the first time, the accolade of Tyre Manufacturer of the Year is further endorsement of the hard work the Bridgestone team is doing to lead by example in the UK tyre industry!"