Roy Croft passes at 89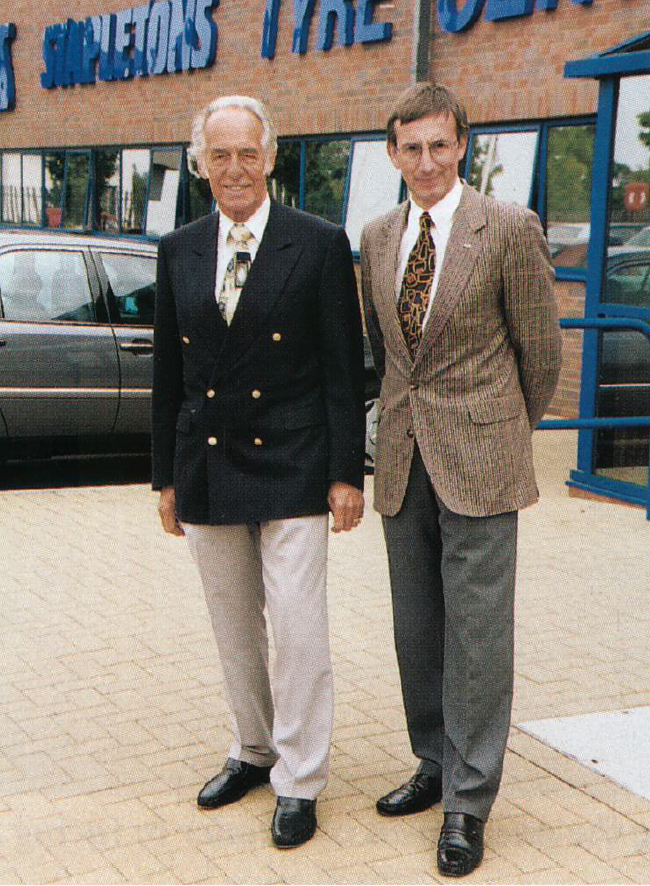 Roy Croft, who was managing director of Stapleton's for most of the second half of the twentieth century, died with family at his side at the age of 89 on Sunday 7 October following a short battle with cancer. He is survived by his wife Jean.
Croft (who is pictured on the left alongside son Ashely Croft in a photo taken from the August 1997 edition of Tyres & Accessories) was either managing director or chairman of Stapleton's for much of the 40 years between 1958 and 1998. Stapleton's was founded in 1937 by Sydney Stapleton, a garage owner, in Watford. Sydney Stapleton died in 1981 and his widow Edna became chairman of the company, with Roy Croft being appointed managing director and later chairman as well. Roy Croft's son Ashley Croft joined Stapleton's in 1976 after Roy Croft stepped down as MD, the post being taken over jointly by Ashley and Peter Regan, who joined Stapleton's from Itochu in 1996. In April 1997, Roy Croft was appointed deputy chairman in a non-executive capacity before finally retiring in 1998. During his four-decade tenure, he saw Stapleton's grow to become the largest tyre distributor in the UK and personally oversaw the sale of the company to Itochu in December 1994.
The funeral will be held at 11:00 on Wednesday 24 October at North Herts Crematorium, Hitchin, SG5 3RT with reception following at Letchworth Golf Club.