Pirelli revises F1 tyre colour coding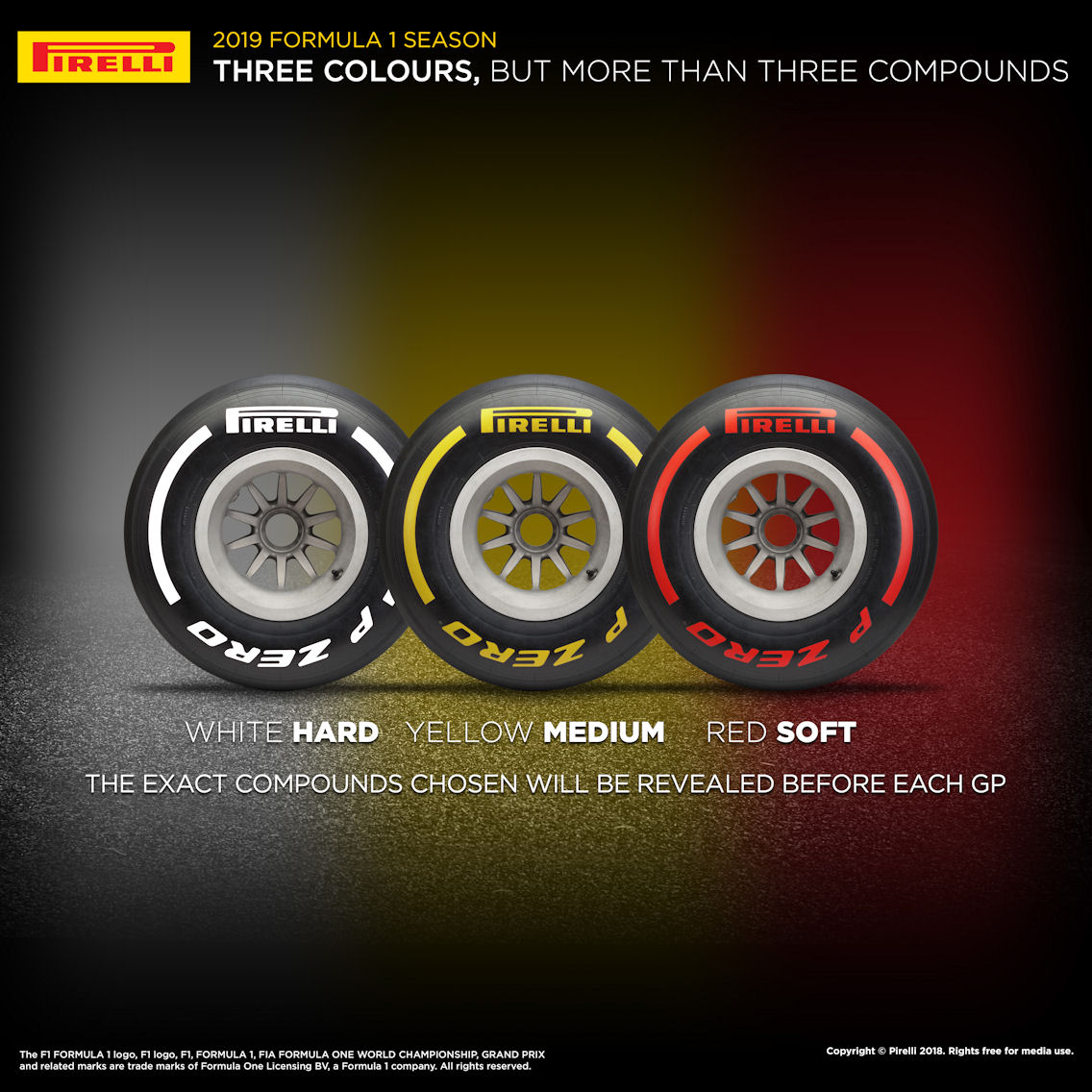 Depending on how you look at it, Pirelli has either simplified its F1 tyre colour coding for 2019 or made it more complicated. Only three P Zero colours will be seen at each race next year. These will always be the same – white, yellow and red – and denote the hard, medium and soft tyre choices at every Grand Prix. But the use of just three colours doesn't mean Pirelli will only offer three tyre compounds.
Instead, the hard, medium and soft tyre compounds will continue to vary to suit the different characteristics of each track. For instance, a Red soft tyre for Monaco will differ substantially from a Red soft tyre for Silverstone or Suzuka. The precise number of tyre compounds available, covering a wide spectrum from soft to hard, will be communicated in December after homologation from the FIA.
Before every race next year, Pirelli will reveal which exact tyre compounds form the hard, medium and soft choices for the weekend. The tyre maker says this new system makes it easy for the casual fan to tell the difference between the tyres, yet still allows people who want more detail to know which of the specific tyre compounds available are being used.
The colours for the Cinturato intermediate tyre and full wet tyres remain unchanged next year – green and blue respectively.
"We've been talking about this with the Teams, FIA and Formula 1 for a while. The idea behind the change is to make all the tyres more easily recognisable and explainable – especially for television – while still clearly denoting which specific tyre compounds are being used at each race," comments Mario Isola, Pirelli's head of car racing.