Peugeot 106 Rallye gets exhaust boost from Klarius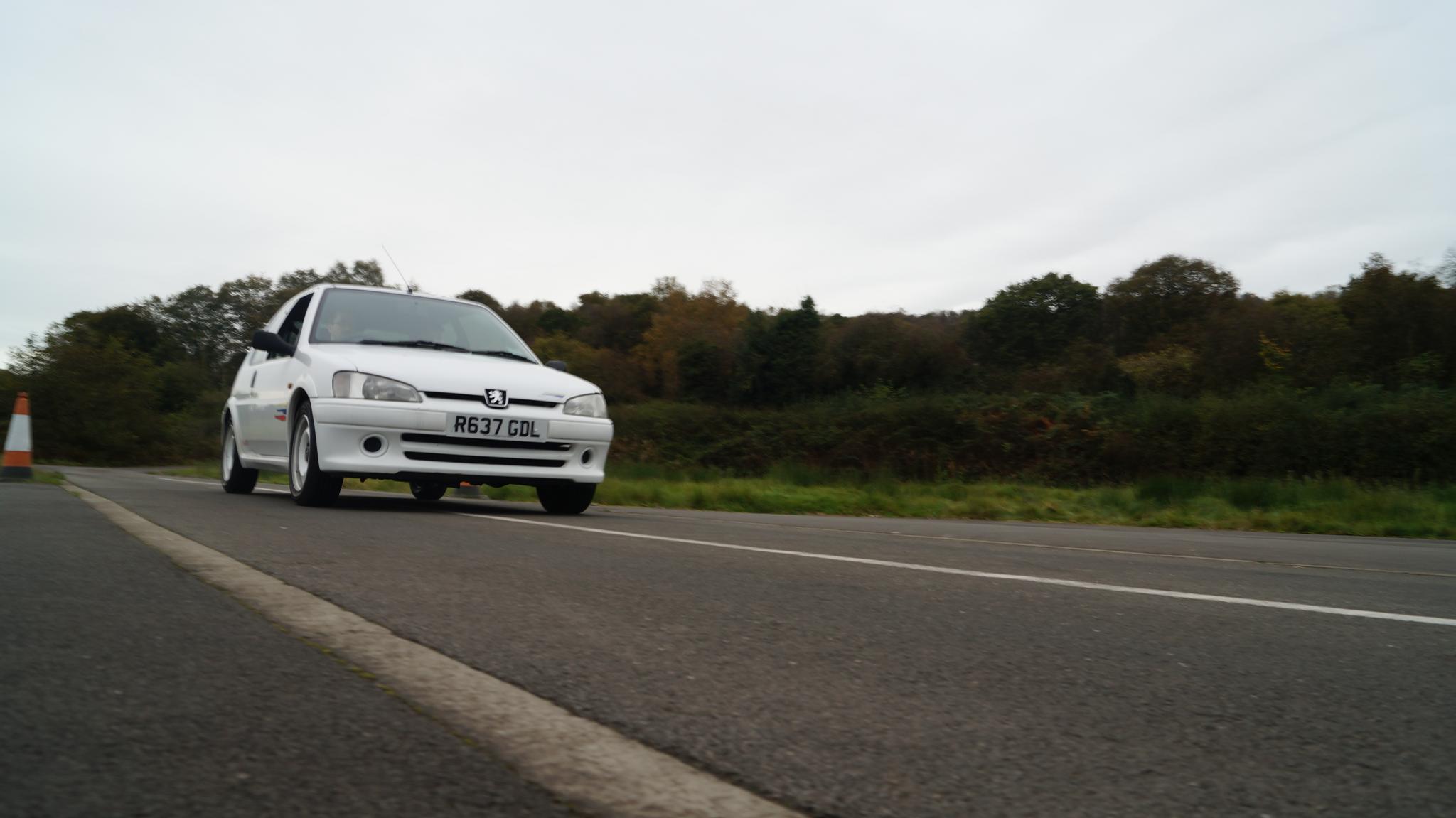 When the exhaust on his 1998 Rallye S2 developed a leak, EVO magazine staff writer Antony Ingram contacted the UK's largest manufacturer of aftermarket exhausts, Klarius Products Ltd, to supply an OEM quality replacement.
Doug Bentley, head of research and development at Klarius, was ready to help: "After Antony contacted us we checked our extensive catalogue of 10,000-plus product references and were able to assure him that we had the right system available and in-stock. An OEM equivalent Klarius exhaust system, fully type-approved, manufactured from durable aluminised steel with a standard 2-year warranty and Fit First Time guarantee. Our system was designed to suit the 8v 1.6 litre 4-cylinder engine in Antony's S2 model perfectly, so we invited Antony down to Klarius HQ in Cheadle, Staffordshire, to carry out the exhaust replacement."
Choosing OEM quality parts on a car that focuses on dynamics and excitement at lower speeds is vital. Packing 104bhp in an 865kg shell with front wheel drive, any component that is performing inadequately will be instantly noticeable to the seasoned driver. Preserving performance and efficiency is important in any car, but especially in a lightweight, thrill orientated performance hatch. With prices of 106 Rallye's following the upward trends of other Peugeot classics such as the 205 GTi, preserving value by only specifying OEM components is of great importance to owners.
However, Ingram bought his Rallye for driving pleasure, and the new exhaust offered a distinct improvement, as he explains in Issue 252 of EVO Magazine: "As soon as the engineers started it up the difference was apparent. No more bassy grumblings, just a smooth, typically tappety idle with gases puttering quietly out of the back. It's good on the road too, it being easier to appreciate the way the 1.6 will pull cleanly from idle to the 7000rpm red line. It's a great engine, deep-chested and quick-revving, and all the better for breathing through a fresh exhaust."
Doug Bentley concludes: "We were only able to help Antony due to the wide choice and availability we provide to our customers. Our practise of dynamically stocking OEM quality exhausts, catalytic converters, diesel particulate filters and accessories for hatch backs, sports cars, MPVs, SUV's, luxury cars, saloons, crossovers, superminis and light commercial vehicles of any age means we can service niche or popular models equally. Also, as a business, we take great delight in keeping iconic vehicles on the roads in the best possible condition they can be."