Continental publishes sustainable natural rubber policy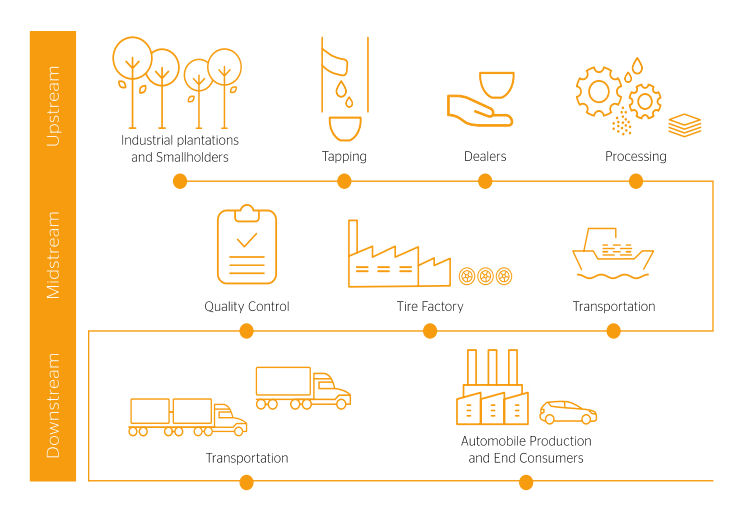 Several Tire Industry Project members have published sustainable natural rubber procurement policies of late. Yokohama and Hankook published theirs this month, and so did Continental. The company says its Sustainable Natural Rubber Sourcing Policy will guide the Rubber Group in detecting risks to workers, communities, forests, biodiversity and agricultural land, such as deforestation, corruption and land grabbing, in the early stages.
This, comments Continental, requires a multi-stakeholder approach as sustainable business practices in this field cannot be achieved by a single player. To this end, the company's sourcing policy specifies responsibilities and commitments for all participants in the natural rubber value chain. It also points out six areas for development: Engaging with Suppliers and Farmers; Stakeholder Engagement; Increasing Traceability; Saving Resources; Recycling; and Identification of Alternative Natural Rubber Supply Sources.
"We target to consistently implement our Sustainable Natural Rubber Sourcing Policy along our value chain. At the same time, it is meant to impact our work at the Tire Industry Project, as we believe only together with all players we can successfully achieve solid results. This policy therefore marks a start of a joint journey towards sustainable natural rubber," shares Nikolai Setzer, head of Continental's Tire division and Executive Board member responsible for Corporate Purchasing.
Click here to read the Continental Sustainable Natural Rubber Sourcing Policy.