Avon launches new AV12 van tyre at Fleet Live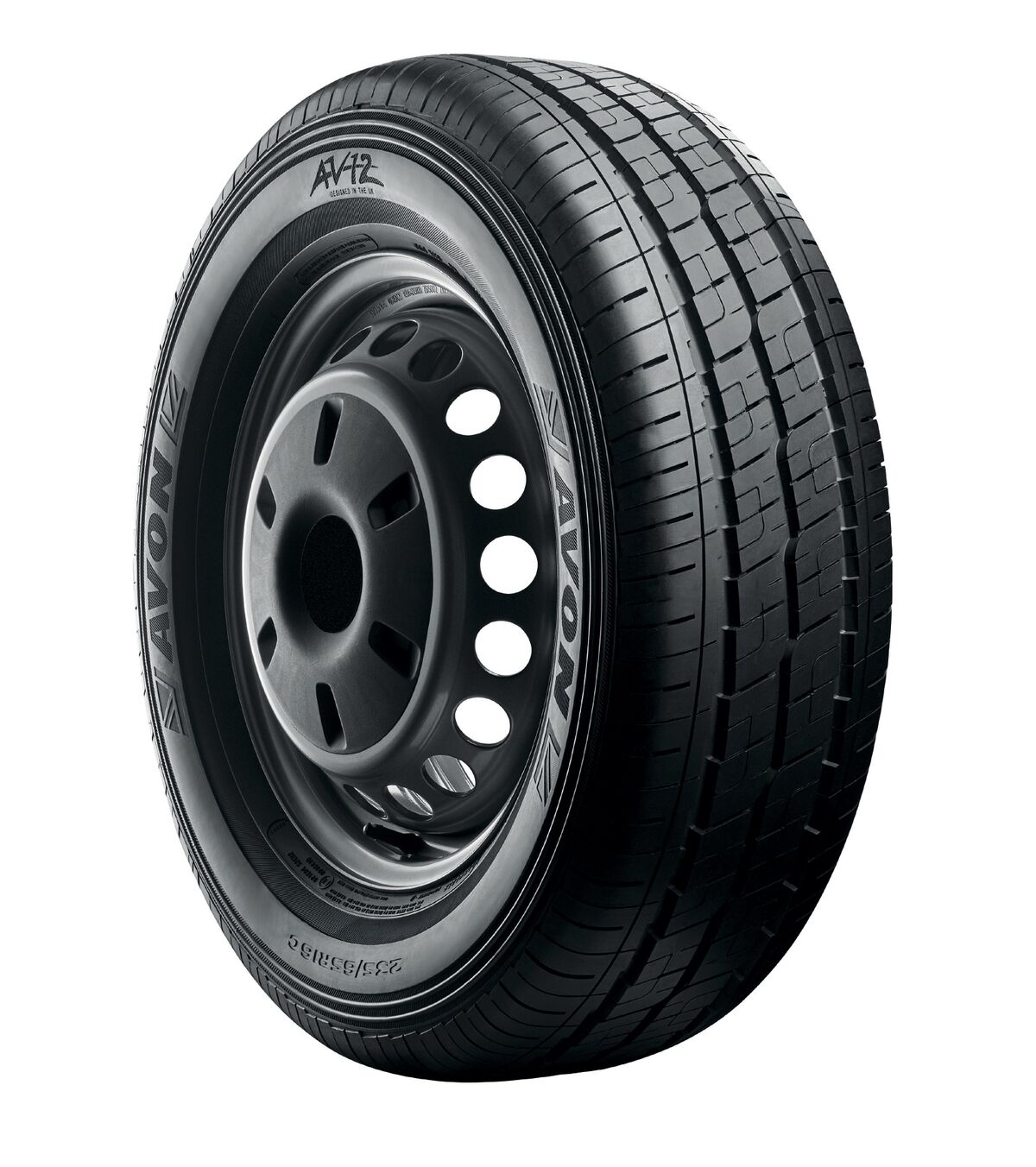 Avon Tyres has unveiled its latest van product – the AV12 – at Fleet Live this week, offering van drivers the chance to improve fuel efficiency and save on running costs.
The tyre, which comes in fitment ranges suitable for 80 per cent of the commercial van market, features 10 per cent less rolling resistance than its predecessor, the AV11 – resulting in decreased fuel consumption – and an enhanced durable sidewall.
Avon's first silica-rich compound commercial van tyre, the AV12 tread compound also improves handling performance and improves wet braking by 5 per cent compared to the AV11, enhancing safety on slick roads as the UK moves towards the winter months.
Sidewall damage is a major factor in the early replacement of commercial van tyres, so a durable sidewall also has a big impact on the longevity of the product and reducing fleet tyre costs.
During the development of the AV12, technology from Avon's extensive experience in rally and rallycross tyres has been used to create an enhanced durable sidewall with protective kerbing 'wear ribs'. The depth of these kerbing ribs is 1.5mm. A prominent sidewall 'buffer' also helps to avoid premature wear and minimise kerbing damage. The AV12's buffer is 6mm wider than on the tyre's predecessor, the AV11.