Bruce's Coaches get 'up to 130,000km' more from Michelin National Express routes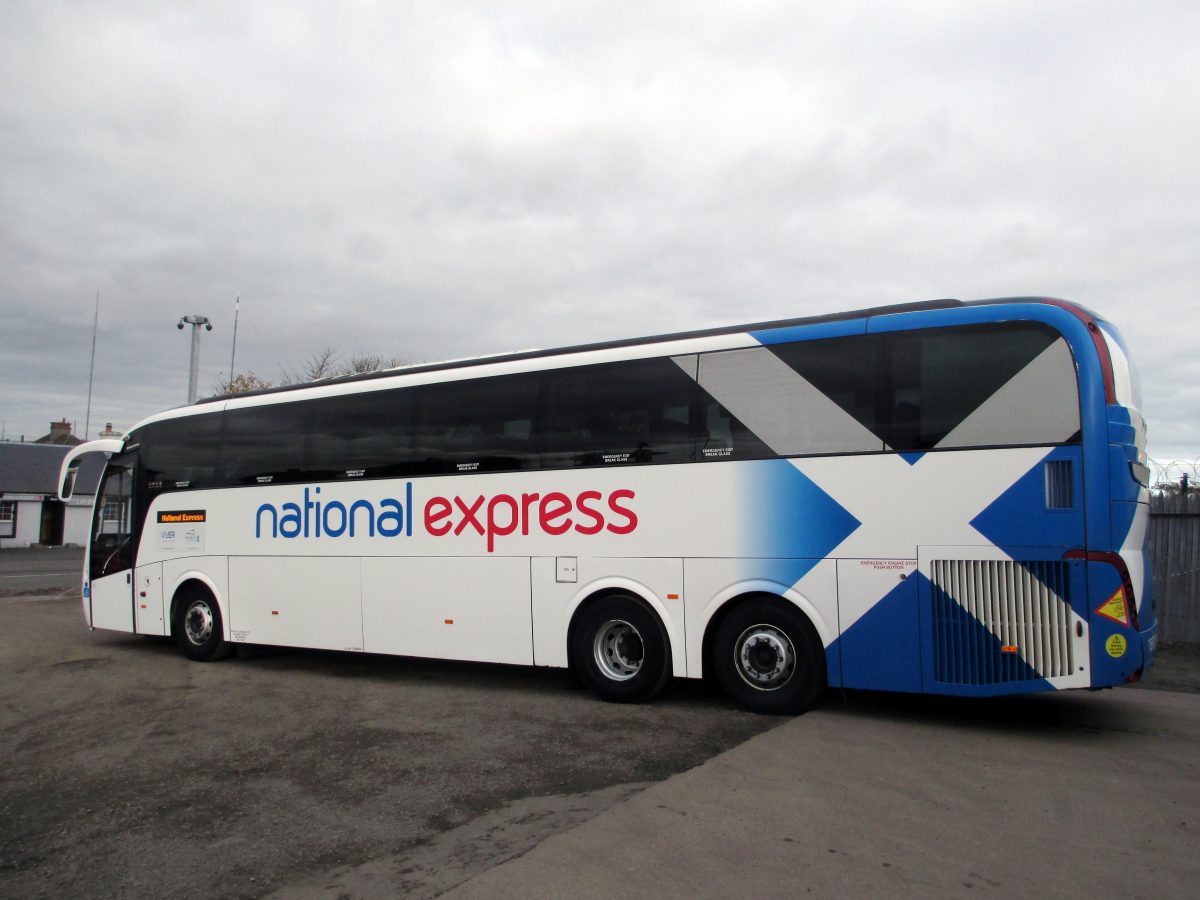 Bruce's Coaches operates some of National Express's longest routes between Scotland and the south of England, with 14 Scania Caetano Levante coaches, which cover more than 5.6 million kilometres each year. The company recently moved this fleet to Michelin tyres and has reported some startling statistics; it says the brand's drive axle tyres last up to 130,000km further compared to the previously fitted competitor brand.
Previously coaches would manage an average of 250,000km, including a regroove, before needing to be replaced. Following a trial with 315/80 R 22.5 Michelin X MultiWay 3D XZE tyres, on the same vehicles and routes, the Salsburgh-based company saw a return of 380,000km including a regroove. It adds that this improvement has been maintained since moving the entire fleet to Michelins.
John Bruce Senior, director at Bruce's Coaches, says: "This level of mileage speaks volumes in terms of the quality Michelin is able to provide. For us, tyres are a huge expense. It's advantageous for us to run Michelin versus its competitors, as we get a more efficient, and economical set of tyres.
"Our coaches are also on a demanding schedule and safety is paramount, so we want the fleet to complete their day's work without any problems or punctures. We've never had any issues with Michelin and we're confident our fleet is running on the best rubber."
The Michelin X Multiway 3D XZE tyre is designed to offer improved fuel efficiency and mileage performance, with 3PMSF (Three Peak Mountain Snowflake) markings for all weather conditions.
Bruce's Coaches is an independent family-run business, established in 1982. It specialises in high mileage contract work, operating throughout the UK.