Rock on, Michelin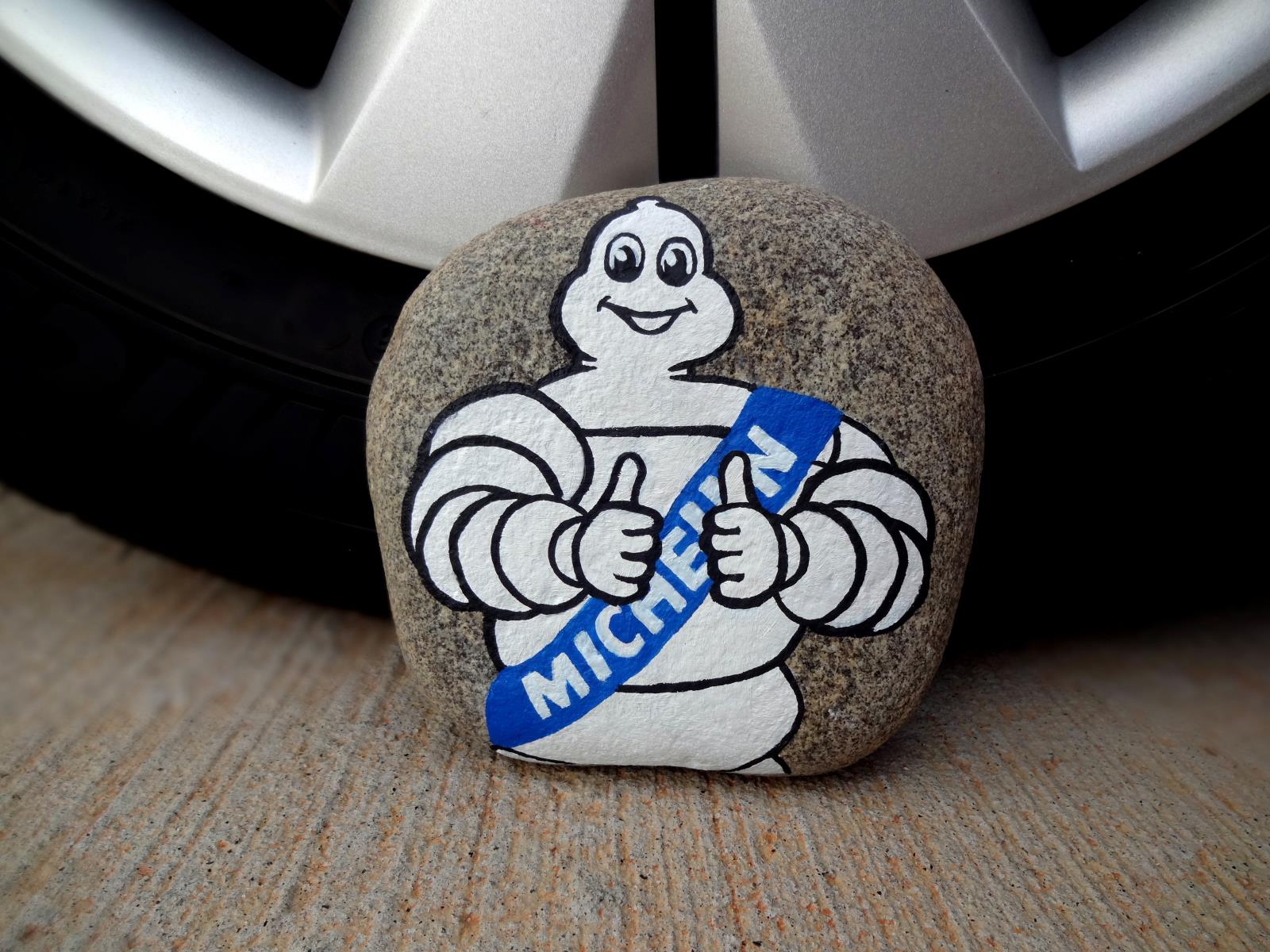 Engagements in MotoGP, WRC and Formula E are just fine, but let's face it, many tyre makers participate in motorsport. Yet Michelin need not be downhearted, because as far as Tyrepress.com is aware it is the only tyre firm involved in the art of rock painting.
Across the pond, Michelin North America is reviving a tradition that harks back to a bygone age of travelling and is drumming up enthusiasm for this under the #MichelinRocks hashtag. Anyone in the USA with access to a rock and the ability to hold a paintbrush can get involved and win prizes in youth and adult categories. In addition, the tyre maker is distributing 100 yellow-painted rocks in California, Florida, Georgia, New York, North Carolina, South Carolina, Tennessee, Texas and Montana. The rocks will be hidden in public places; travellers who find a yellow Michelin-branded rock are encouraged to share a photo on social media under #MichelinRocks.
Those preferring to create their own artwork upon a rocky canvas should paint their favourite means of travel – be it car, RV, bicycle, plane, SUV, motorcycle, bus, truck, camper or UTV – on one side, and the #MichelinRocks hashtag on the other. A US$500 donation will be made to the school's art programme of the youth winner and a US$250 gift card will be awarded to the adult winner. Further information is available at michelintruck.com/keepitmoving.
"Nearly 120 years ago, the Michelin brothers called for travellers to take to the road in search of new adventures. We hope #MichelinRocks encourages the same spirit of travel, companionship and adventure," comments Jill Goulette, director of B2B customer experience for Michelin North America. "Travellers of all ages are trading painted rocks that commemorate their journeys and form creative connections with other people. These values reflect the lasting vision of Michelin's founders."