Falken adds Wildpeak M/T to its European off-road range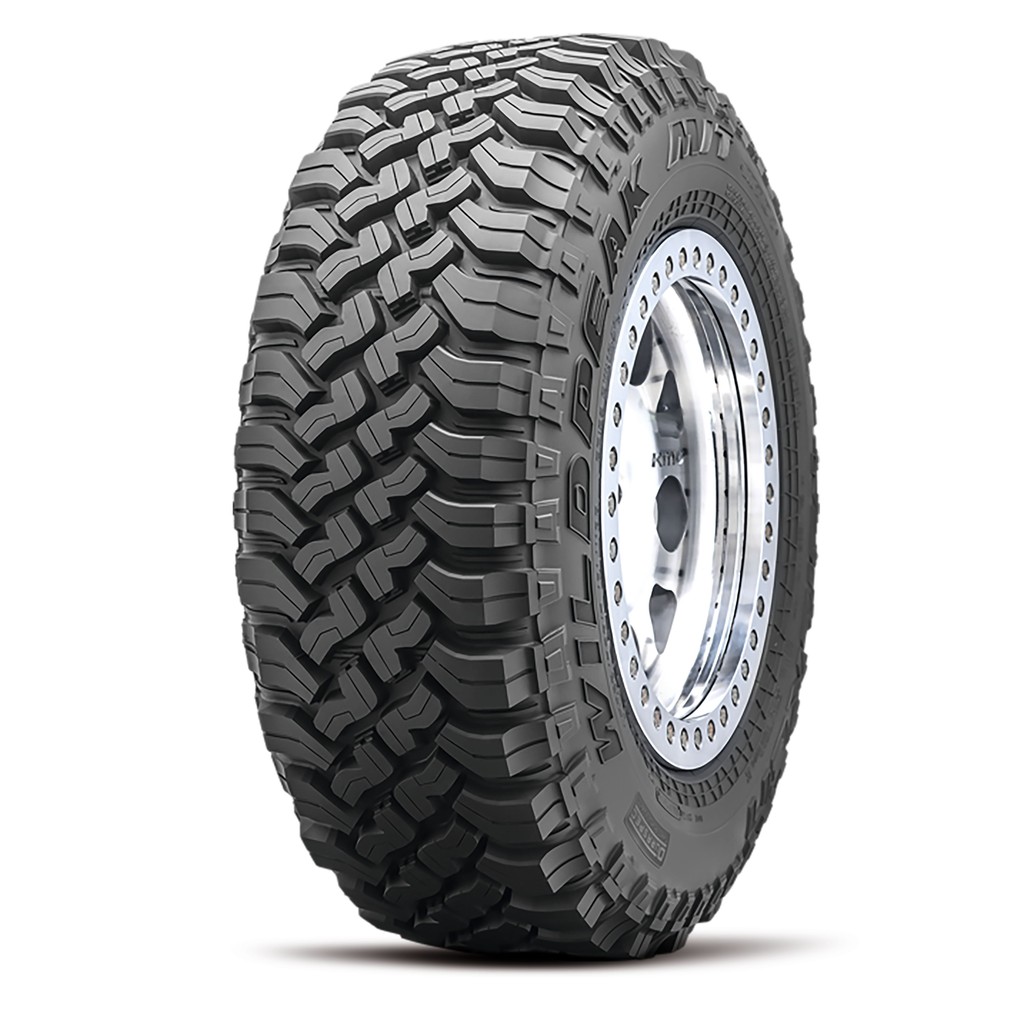 Falken Tyre has recently expanded its off-road offering with the new Wildpeak M/T model. First shown in May at Tire Cologne in Cologne, Germany, the new tyre is designed for 4×4 and SUV use with the ability to cope with the toughest off-road conditions.
Falken states that it has managed to make the new Wildpeak mud terrain tyre suitable for a range of weather conditions by incorporating new key features to adapt to the off-road terrain, whilst also refining noise levels through revised tread patterns. By using a variable three-pitch tread pattern, the tyres generate less noise providing an exceptionally quiet ride. With the addition of offset shoulder blocks, the M/T provides better off-road traction in mud or rugged terrain or off-camber situations.
Rugged and rigid tread blocks prevent stones from becoming trapped in the grooves of the tyre, while also increasing tread pattern rigidity for stability and handling. Rock and mud defence features also quickly shed mud from tread grooves and prevent stones from puncturing the base of the tread. Moreover, thick aggressive upper sidewalls also protect the tyre from sharp rocks that tyres will encounter in off-road conditions, while also boosting traction.
Falken's new Wildpeak M/T tyre is initially available in eight sizes 15-17 inch, series 82-70, speed index Q. Wildpeak/MT01 tyres are suitable for a range of vehicles such as; Mercedes Benz G-Class, Toyota Hilux, Mitsubishi Pajero and more.