Pirelli launches Scorpion All Terrain Plus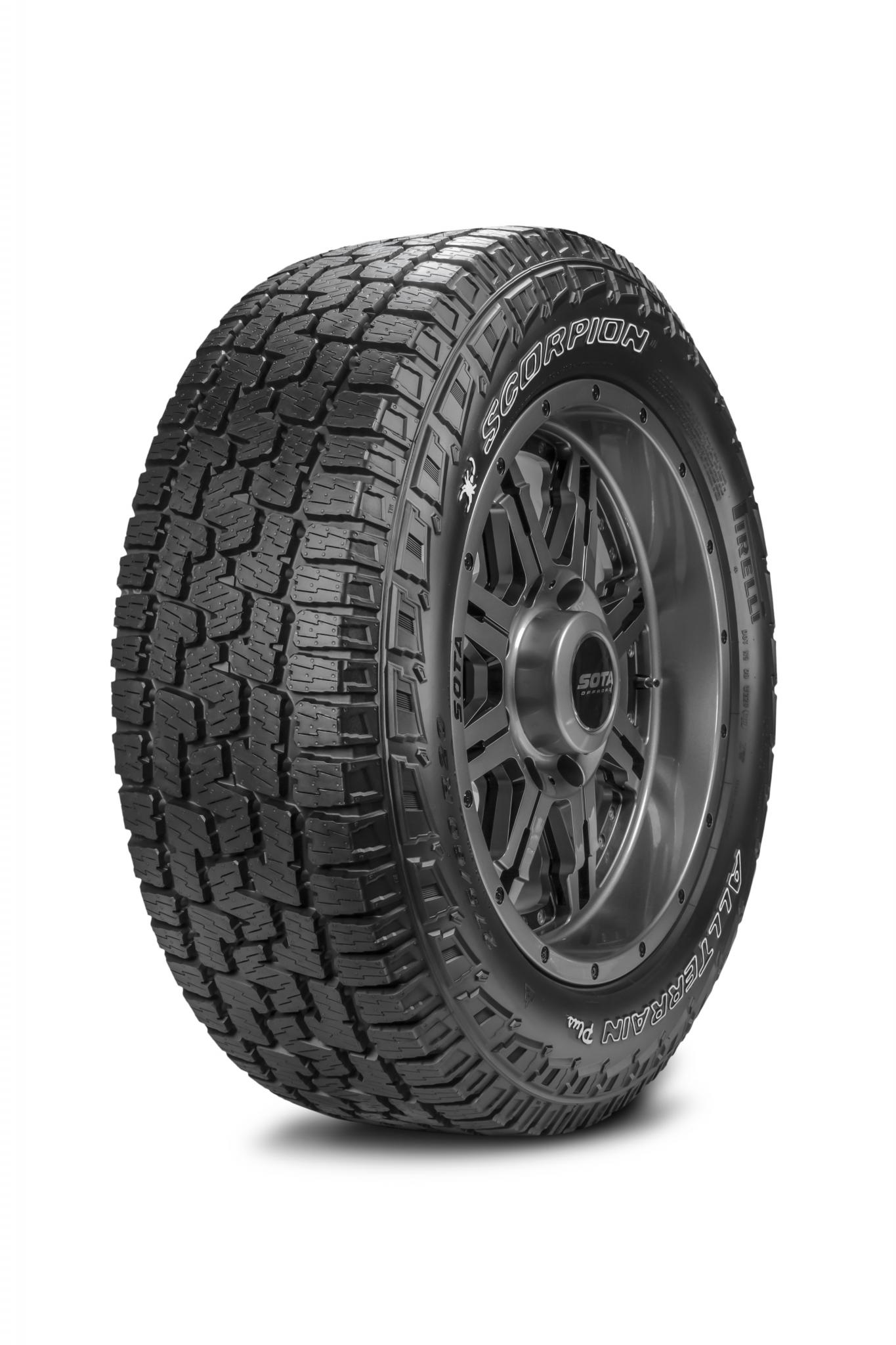 Pirelli has added the All Terrain Plus to its Scorpion SUV/4×4 tyre line. The Scorpion All Terrain Plus takes the overall performance of its predecessor up a level thanks to the new aggressive block tread pattern, offering better traction on grass and mud. The increased number of tread blocks also improves traction but on slippery surfaces, and the cones inside the grooves eject stones during off-road usage making it a self-cleaning tread pattern.
The tyre has been designed for pick-up and off-road vehicles aimed at both off-road and on-road use, with a performance ratio of 40 per cent on-road and 60 per cent off-road: meaning that it's primarily at home when off the beaten trail. The new tyre, which is available in a range of fitments from 16" to 20", also carries the Three Peaks Snowflake denoting its suitability for winter conditions. It has been designed to be capable of tackling the toughest of driving conditions out there, including dirt, rocks, grass, sand, mud and snow.