Auto Solutions displays General, Falken with MTS support at Royal Agricultural Manx Show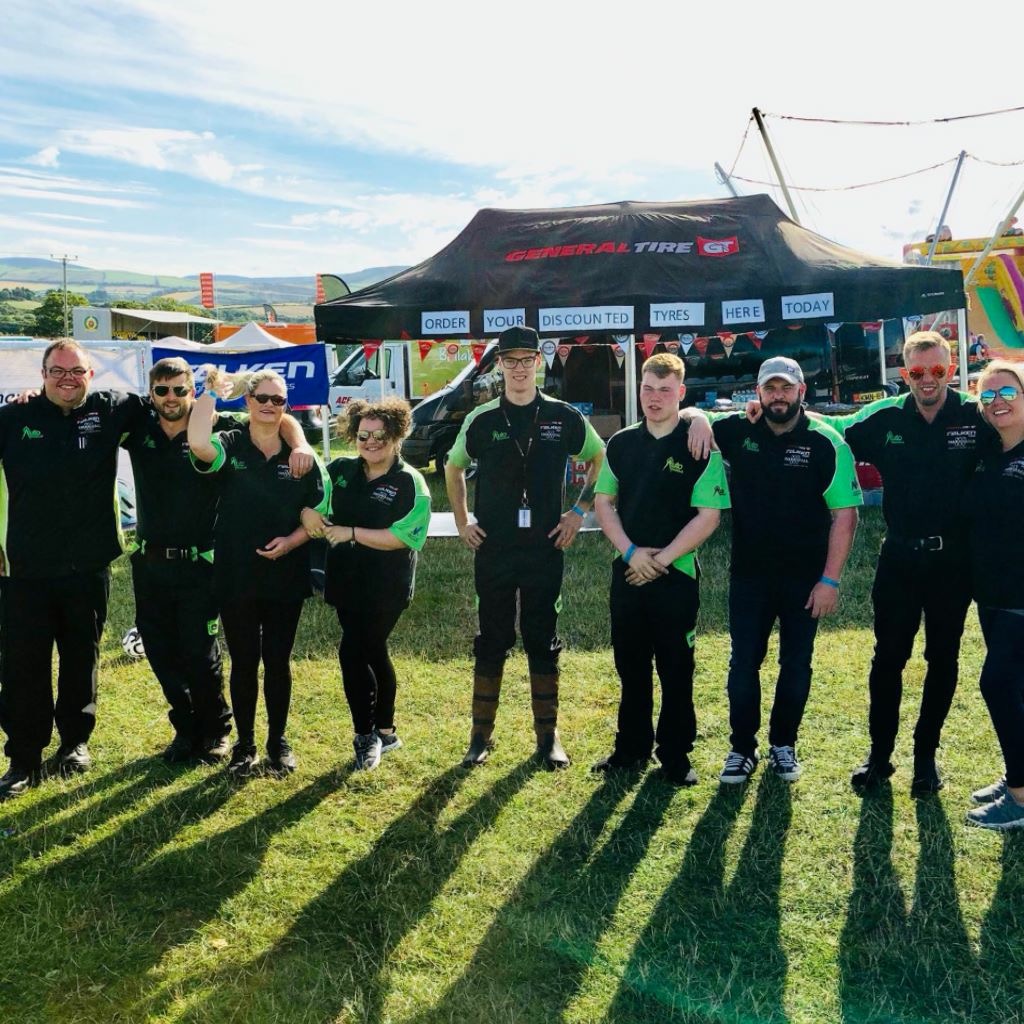 Isle of Man's Auto Solutions Ltd has exhibited at the 114th Royal Agricultural Manx Show. The company is the island's only distributor of General Tire and Falken Tyre, supplied exclusively by Micheldever Tyre Services, and the wholesaler took the show as an opportunity to show its commitment to support their customers in increasing their customer footfall through sales and marketing activity. A specialist team from MTS attended to assist with the Auto Solutions exhibition stand. The event, which gained royal patronage in 1951 attracted more than 20,000 visitors and hosted over 156 exhibitors over the two-day show.
"Supporting Auto Solutions at exhibitions like The Royal Show provided an excellent opportunity for them to increase their profile to a mass audience and also aided their engagement with new customers on a face to face basis. Our experience is that this level of engagement adds a personal touch, which is key to building trust and credibility which is key when potential customers may need tyres," commented Jason Burgess, UK general manager of Micheldever Tyres Services.
Nicola Piercy, director of Auto Solutions adds: "For our first time, and the only tyre exhibitors, the show was a great success! The stand was always busy, and we've taken an abundance of enquiries on both General Tire and Falken Tyres, along with lots of interest in the additional services our garage offers. We will be back in 2019 and couldn't have drummed up so much positive attention and interest without the support of the Micheldever wholesale team."
Braddan based Auto Solutions, in business for more than a decade, and is a long-standing customer of Micheldever Tyre Services. Its team has a combined 60 years of industry experience and puts strong emphasis on providing a high level of customer service, using the latest tyre equipment and selling quality tyres, while offering great value for money. Its first-time attendance at the agricultural show saw Auto Solutions gain a significant amount interest in their business but also showcased the team as the island's leading tyre experts covering 4×4, SUV, car and van tyres, with the local IOM police force joining the stand for knowledge and best practice sharing.