ZC Rubber using Dow-produced foam to make Mobike tyres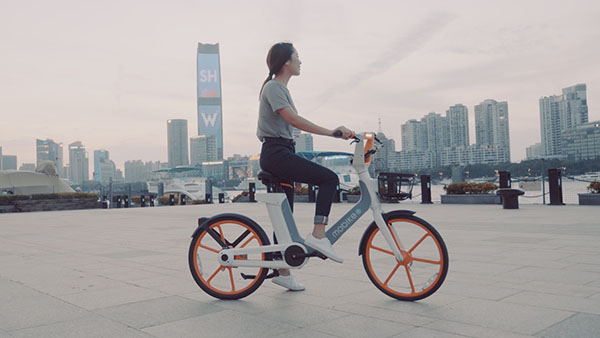 Mobike, one of the world's largest bike-sharing companies, is adding e-bikes to its fleet that use new foamed integrated tyre solutions. The tyres are a result of a partnership between Dow and Hangzhou Zhongce Rubber to develop a tyre solution based on mixing Dow's Infuse Olefin Block Copolymer (OBC), Engage Polyolefin Elastomers and Nordel EPDM.
According to the companies, the Mobike E-bike is optimized for ease of riding, such that a rider can support the bike's weight with one foot when at a standstill. It also incorporates many user-friendly designs such as a mobile phone holder and easily adjustable seat. These e-bikes have top speeds of 20 kilometres per hour which will help meet the travel needs of many residents that require travel distances of three to five kilometres.
"Compared with normal pneumatic or one-piece tyres, the foamed integrated OBC tyre can reduce tyre weight by 20-30 per cent, a significant contributor to the overall weight reduction efforts," said Xudong Huang, Dow's APAC Assoc. TS&D Director II of Elastomers and Infrastructure, Consumer, Transportation (ICT) for P&SP. "With its superior weather-ability performance, the OBC tyre can endure a wide range of harsh climates while the good resilience brings better cushioning to ensure a more enjoyable riding experience."
The faster bicycle speed poses new challenges to tyre durability including stricter tear and impact resistance performance, as well as better ageing performance to resist the heat generated during cycling.
The new e-bike featuring the tyres launched at Mobike's Beijing headquarters on 5 July.
Dow Chemical (China) Investment Company Limited and Beijing Mobike Technology Ltd. signed a memorandum of understanding (MoU) on a strategic partnership beginning the cooperation in Beijing on 12 May 2017.