Magna AG23 for agricultural trucks and trailers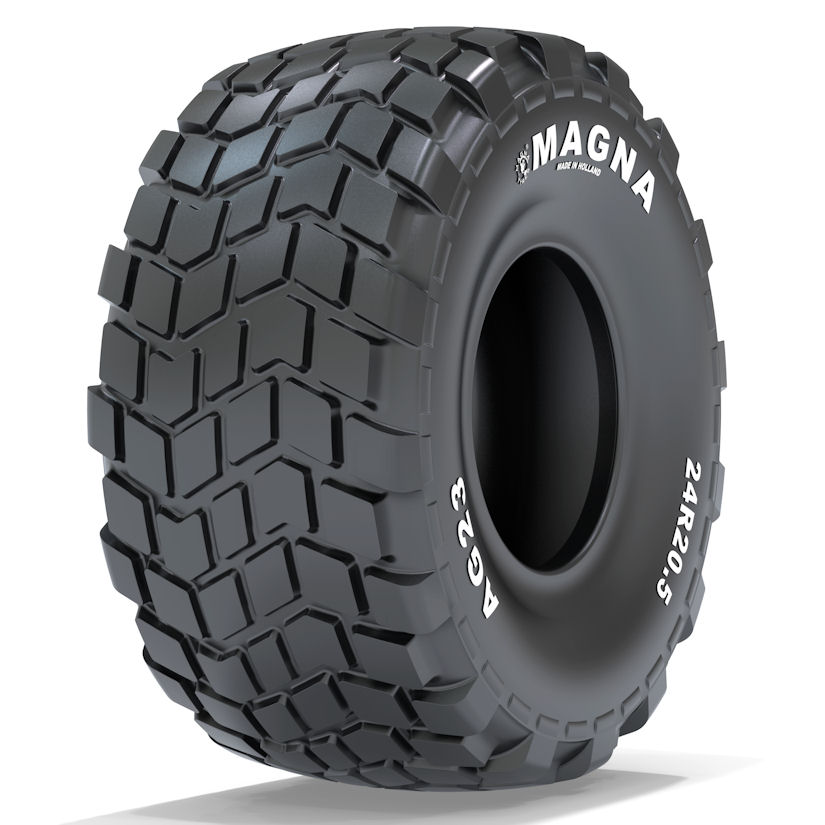 Magna Tyres Group has released another 'Made in Holland' tyre, the Magna AG23. The product that rolls out of the company's plant in Hardenberg, the Netherlands is specifically designed for fitment on agricultural trucks and trailers and features a tread design optimised for agricultural and transport applications.
The rubber compound selected for the Magna AG23 is one that aims to increase longevity – Magna Tyres comments that the tyre offers "an exceptional amount of operational hours compared to any other comparable tyre." The manufacturer adds that the Magna AG23 provides improved load performance and rolling resistance, and offers enhanced operator comfort. Last but not least, its 17-millimetre tread depth lends itself to operations in severe industrial conditions.
The Magna AG23 is available in the popular size 24R20.5 and has a maximum single load bearing of 7,100 kilogrammes at 50 mph or 80 km/h.