Aiming for market leadership: Apollo investing a further £610 million in India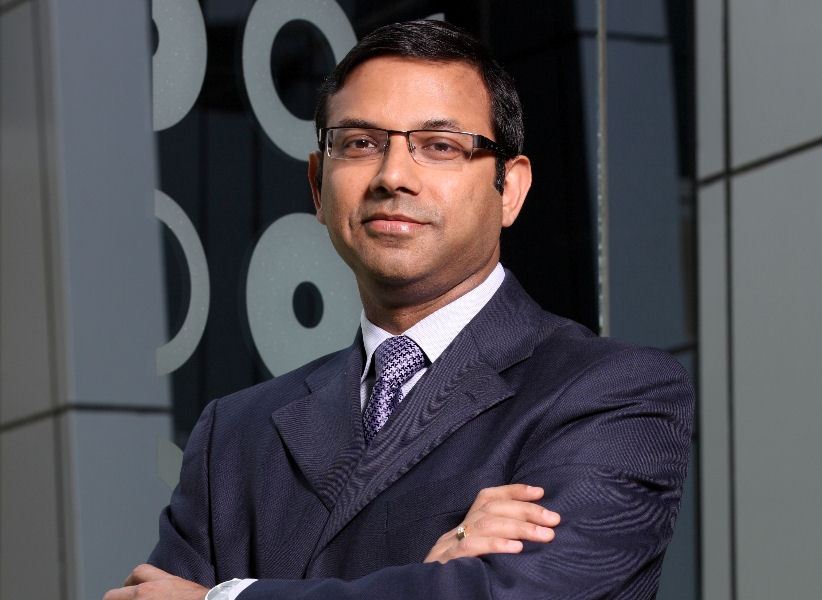 With the ramp-up of its plant in Hungary, Apollo Tyres Ltd. is growing in Europe. The company also has ambitious plans in its home market of India – it aims to become the country's leading tyre maker, and is investing to do so. Total investments over the period between 2015 and 2021 approach £900 million.
According to chief financial officer Gaurav Kumar, Apollo Tyres is planning capital expenditure for India of almost Rs 55 billion (£610.4 million) over the coming three years. This is almost 50 per cent more than it invested there in the previous three years, an amount primarily spent on doubling truck and bus radial capacity in Chennai. Kumar says that of the Rs 55 billion to be spent in India over the next three years, Rs 38 billion (£421.7 million) will go towards setting up the company's greenfield facility in Andhra Pradesh.
The expansion programme for Apollo's TBR plant in Chennai, first announced in 2015, is almost complete. Kumar reports that capacity there recently passed 10,000 tyres a day and is expected to reach its planned daily capacity of 12,000 truck and bus radial tyres by the end of September. This will be the plant's peak capacity – Kumar commented in May that "there is no way" production in the Chennai plant can be expanded beyond a daily capacity of 12,000 tyres.
Truck tyre capacity utilisation within Apollo Tyres' factories in in India plants currently exceeds 90 per cent and is rising, therefore the company recently committed to adding truck tyre capacity to its Andhra Pradesh project. Once the already planned facility for producing 15,000 passenger car radials a day (5.3 million a year) is set up there, Apollo will construct a plant in Andhra Pradesh initially capable of producing 3,000 truck tyres a day (1 million a year). Further truck tyre capacity will also become available for the Indian market once truck tyre capacity in Hungary reaches a certain level; Apollo has been exporting a million truck tyres a year from India to satisfy overseas demand.
Truck tyres contributed 60 per cent towards Apollo Tyre's revenue in India in the opening quarter of the 2018-19 financial year (April to June 2018), with truck and bus radials accounting for around 58 per cent of all truck tyre revenue and 35 per cent of the company's entire revenue. In terms of volume, Apollo Tyres holds a 25 per cent share of India's truck tyre market (based upon figures for June 2017 to March 2018), with its shares of the radial and cross-play truck and bus tyre businesses 21 per cent and 28 per cent respectively.
A portion of the planned Rs 55 billion capital expenditure for the coming three years will be directed towards debottlenecking Apollo's passenger car radial production in India. The company's market share in this segment (June 2017 to March 2018) was 15 per cent, making it the second-largest player behind MRF.
Vision to be a clear leader in all categories
Achieving and maintaining "leadership across product categories in India" forms part of Apollo Tyres' 'Vision 2020' strategy. Managing director Neeraj Kanwar spelt this out recently when speaking with Indian financial daily The Economic Times, stating: "Our vision for 2020: we want to be a clear leader in all the product categories in India – in farm, passenger, truck, SUV – and we are looking at price as well as volume leadership. That is our target."
Volume growth drove sales within Apollo Tyres' Indian Operations business to reach Rs 30 billion (£331.6 million) in the April-June 2018 quarter, 32 per cent higher than a year earlier, and with EBITDA amounting to Rs 4.1 billion (£45.3 million), the margin rose 5.2 percentage points to 13.5 per cent.
When the aforementioned growth programme is realised, Apollo Tyres will have the capacity to produce 15,000 TBR and 41-42,000 PCR tyres a day in India – more than 5 million TBR and around 14 million PCR tyres a year. Sizable, but not excessive growth: Gaurav Kumar calculates that should volumes within a particular segment grow at a double-digit rate over a period of three years, capacity would need to be increased by about a third in order to simply maintain market share. He estimates that Apollo's current capacity expansion programmes will add around 25 per cent to its truck tyre production capacity and a little more than a third to its passenger car radial capacity in India. "If the demand grows or the overall economic growth continues in the manner that it is currently, then it is highly unlikely that we run into a scenario of excess supply," he says.