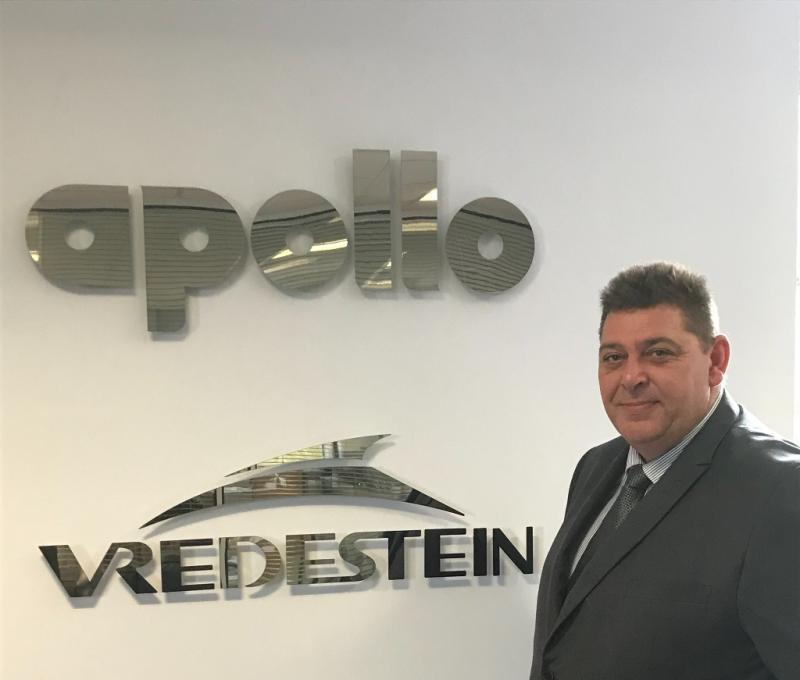 Steve Miller brings with him over 20 years' tyre industry experience, including roles at Kumho, Bridgestone and Michelin.
Apollo Tyres' presence in the truck tyre sector has been bolstered by the appointment of Steve Miller as TBR sales manager, bringing with him over 20 years' experience, having worked for Kumho on reintroducing the TBR range in the UK, Bridgestone as a national fleet manager (commercial) and Michelin as a sales manager.
In his new role MIller will focus on building, maintaining and stimulating growth in both TBR sales and market share for Apollo Tyres. He reports to Apollo Vredestein UK country manager Karl Naylor.
"Steve's appointment sits well within our expansion plan in Europe," said Naylor. "The UK is an important part of that, as the market's contribution to Apollo Tyres' growth is one of our main targets."
Category: Career Tracks, UK News