Nokian Tyres 'pushing the boundaries' with Tractor King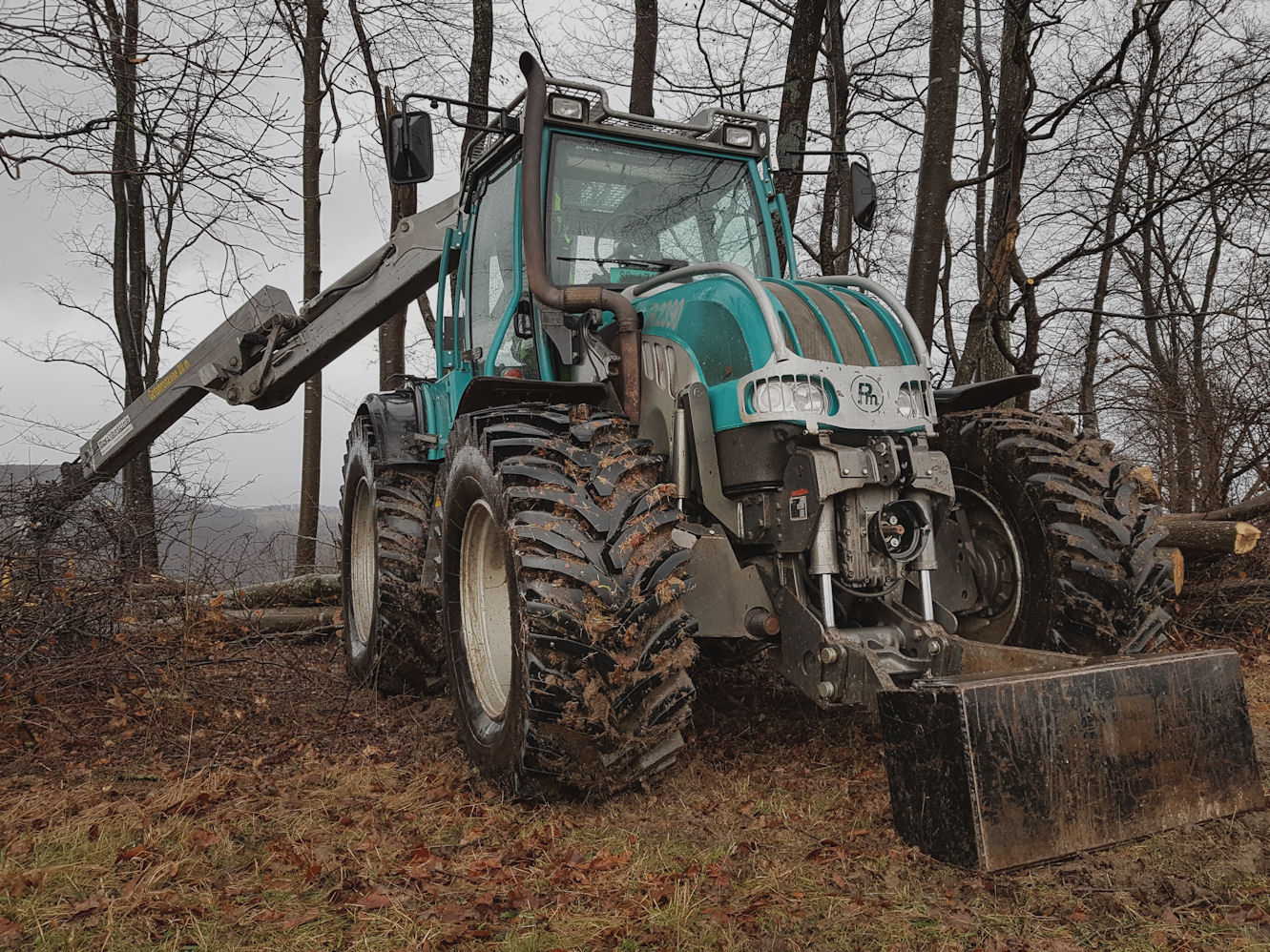 All hail, the reign of the Tractor King has commenced. This regally-titled tyre was developed to provide "the heaviest of machinery" with a fitment for use in the "most difficult terrain in forestry, earthmoving and road construction." Nokian Tyres says the design of the Nokian Tractor King, from its all-new tread pattern to its strengthened casing, is "nothing short of revolutionary in a tractor tyre."
Introducing the Tractor King, Nokian Tyres observes that the "demands set for an ultimate tractor tyre have grown difficult to meet" due to increases in machine weight, horsepower and on-road speeds. Therefore, the new tyre was developed as one that can effectively transfer the tractor's horsepower to the ground – Nokian says the Tractor King achieves this "like never before, pushing the boundaries of what can be done with a tractor."
Nokian Tyres considers the Nokian Tractor King to be "revolutionary from surface to core." The tyre's casing is essentially that of a heavy-duty earthmover tyre, complete with steel belts, extra cord layers and Aramid-reinforced sidewalls. The manufacturer comments that this construction, combined with the use of a strong rubber compound, makes the Tractor King extremely resistant against the cuts and punctures encountered during forestry, earthmoving and road construction work.
Many lugged tyres suffer from vibration problems, an issue that worsens with speed and tyre wear. Nokian Tyres says its Tractor King, on the other hand, offers a smooth ride, even at high speeds. "Its durability, wear-resistance and environmentally friendly production process make it a sustainable choice for modern forestry, giving the driver peace of mind in all conditions," comments the tyre maker.
According to Nokian Tyres, the Tractor King's tread features 50 per cent more tractive edges compared to a conventional lug pattern, providing grip on all terrains, from sticky clay to loose sand. The tyre can be driven on-road at speeds of up to 40 mph / 65 km/h and has a load capacity of 46.4 psi / 320 kPa. The first sizes will be released in December 2018, with a range of 15 sizes available by the end of next year.