Nick Boles MP visits Vacu-Lug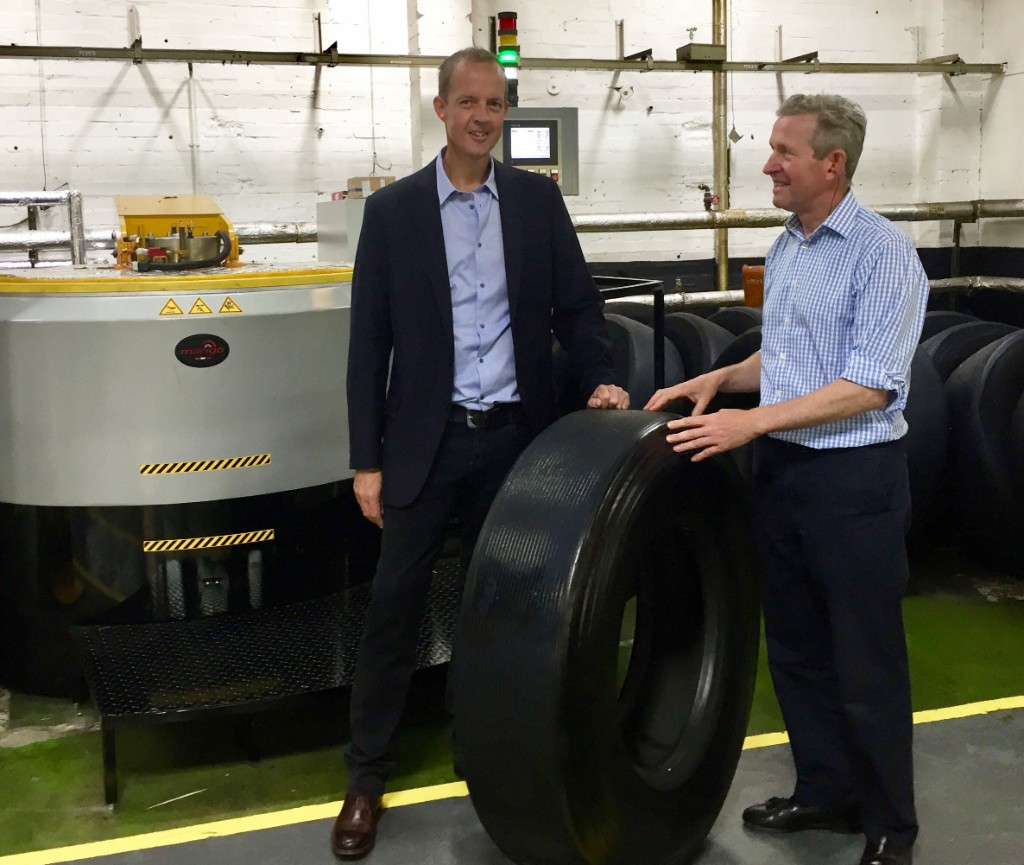 Retreader and tyre management provider Vacu-Lug, which has today been acquired by Zenises, was visited by its local MP Nick Boles. The member for for Grantham and Stamford spent his time at the company seeing its latest manufacturing developments and learning more about its recently developed VMS Mobile app, designed to provide operators with fingertip access to their fleet's tyre data whenever and wherever they need it.
Vacu-Lug, which was founded in 1950, states that it has recently experienced a further upturn in demand that has boosted recruitment since the introduction of EU anti-dumping duties in May 2018.  Boles pledged his support to help the retread industry in seeing the duties, which are currently in place for six months, extended.