Refurbished Bridgestone UK headquarters opens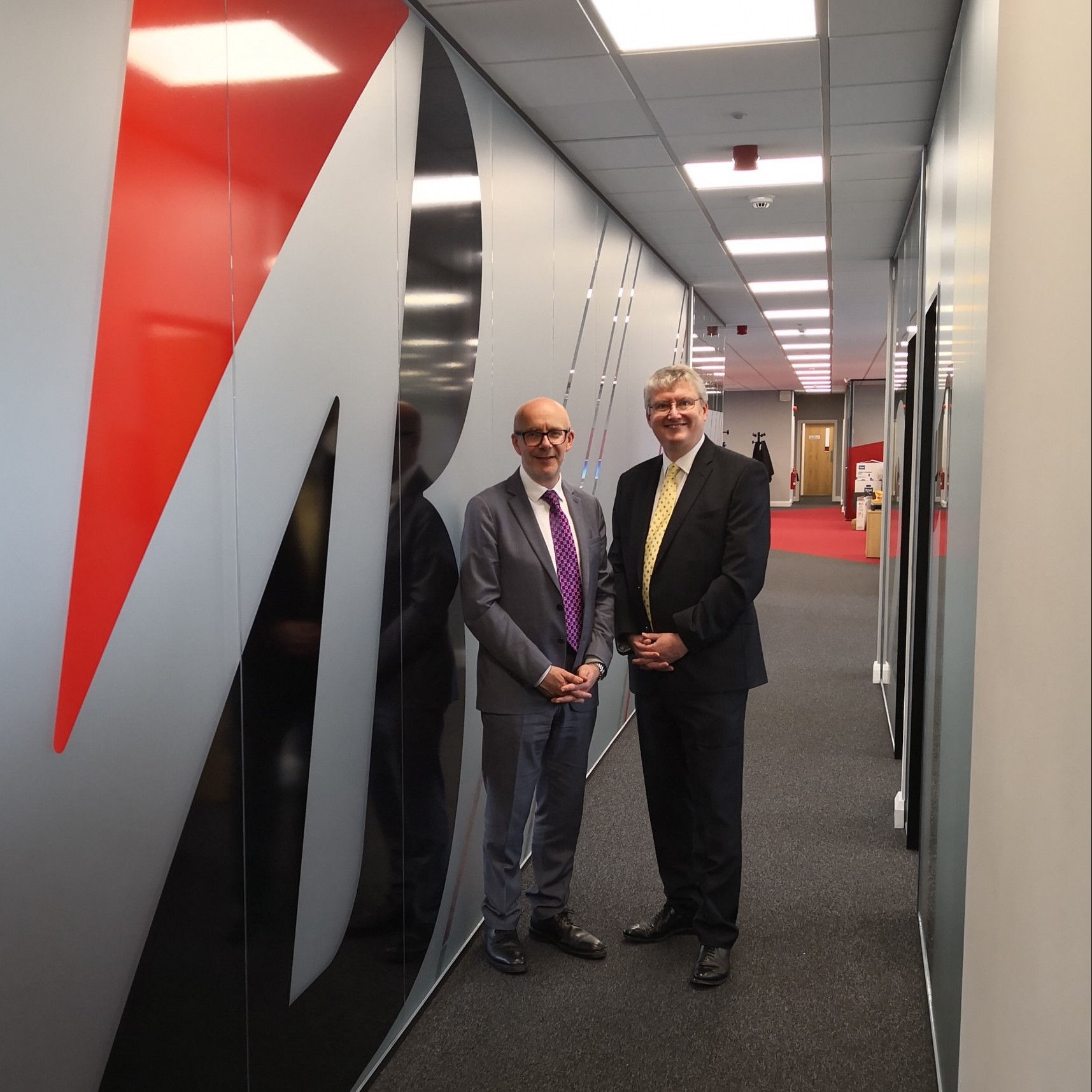 Bridgestone has opened its refurbished UK offices in Warwick with the help of local MP Matt Western. The company's Bridgestone House offices in Tachbrook Park, its UK home for 20 years, have undergone a radical facelift since the beginning of the year. Opened by the Labour MP on Wednesday 31 May, the refurbishment cements its position in the Midlands, the company states.
Over the course of the year so far, both floors of the building have been completely gutted, with many of the 80 members of staff relocated while the renovation took place. Old office space has been transformed into a more open plan environment with glass partitions and transparent office areas, making "more vibrant working spaces," Bridgestone adds. A number of new work 'pods' have been created around the building. The new space is designed to embody the company's current approach, named 'One Team – Changing up a Gear', with staff members encouraged to work in a more collaborative manner; customer service, sales and marketing teams and field engineers will all be situated together.
Bridgestone's north region managing director Robin Shaw said: "As the world's largest tyre manufacturer, it is important that we have an office that reflects our status, which is befitting of a regional headquarters. We wanted a contemporary space that everyone would be proud to work in, and we have achieved this."
The design concept blends corporate colours and slogans for a contemporary feel. The office regularly welcomes visitors from its Tokyo headquarters, its Brussels-based head offices, and colleagues from other countries in its north region, including Ireland, Sweden, Denmark and Finland. A significantly larger kitchen has replaced old boxed store rooms and new toilets including showers have been built to encourage cyclists to commute to work.
Shaw added: "We were delighted to welcome Warwick and Leamington MP Matt Western, who cut the red ribbon to signal the start of an exciting future for the Bridgestone north region.
"We have always been committed to the local area and have supported a great number of charities and individuals from Warwickshire during our time here. Tachbrook Park is our home and we are thrilled to be able to confirm that it will remain our home for a good many years to come following this investment.
"Both our commercial and consumer teams are based here, not to mention a great number of professionals from other departments. This refurbishment will play a huge part in bringing our 'One Team' philosophy to life and I have already seen an upturn in attitude and atmosphere as the work has progressed."