Automechanika Birmingham spotlight on innovation, featuring forums and seminars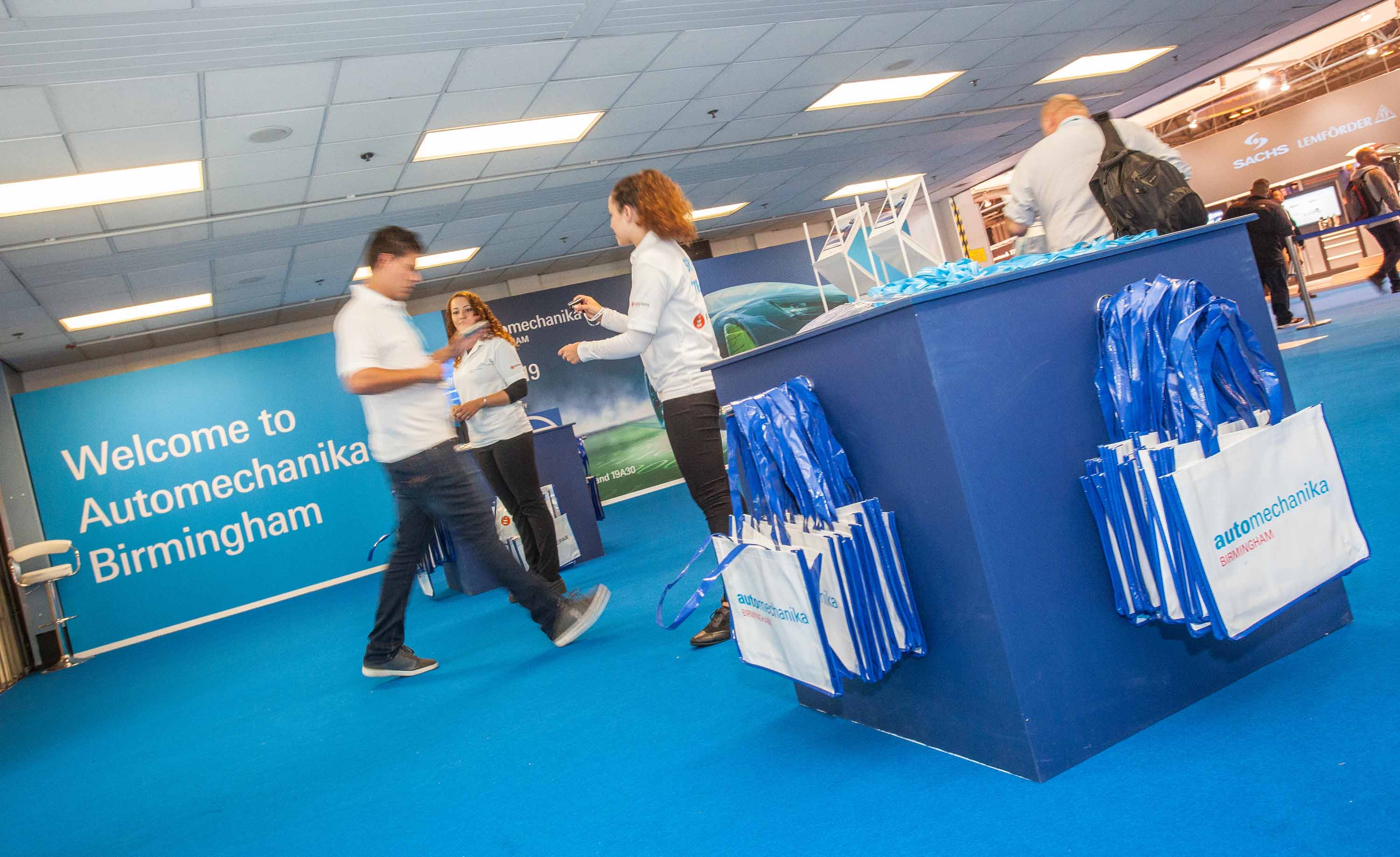 Automechanika has said that innovation will be at the forefront of its agenda for Automechanika Birmingham when the doors open on the three-day show tomorrow. Among the initiatives set up to drive this year's event will be a raft of keynote presentations, panels, forums and seminars to draw, inspire and motivate visitors attending the industry's three-day showcase on 5-7 June.
One major coup for the show this year is the Women in Innovation panel, a Who's Who of industry's key influencers, chaired by Dr Julia E Saini, global vice president of Frost & Sullivan, which will feature contributions from top keynote speakers including Jo Lewis, colours and materials design manager of McLaren Automotive, and Steph Savill, founder of FOXY Lady Drivers Club, the UK's fastest growing motoring club for women.
Simon Albert, managing director said: "Our offering this year focuses on innovation, which is playing a major part within the industry and will continue to play a pivotal role across the globe over the next few years and even decades, with the connected car, emerging technology, electrification and digitalisation all transforming the way we live."
Other key 'innovation' highlights to look out for include:
Motorsport Valley Innovation (feature)

Presented by the Motorsport Industry Association (MIA), sponsored by Staubli, this interactive showcase of cutting edge technologies fosters closer collaboration between OEM automotive manufacturers and Tier 1 suppliers, MIA members of the motorsport and high-performance engineering industry. The feature will showcase technologies from the likes of Prodrive, Grainger & Worrall, Goodridge and Ricardo.

Innovation Forum (Keynote Theatre, Wednesday 6 June): 'How the Automotive OEM and Tier 1 supply chain can increasingly benefit from the UK's Motorsport Valley community'

Motorsport is currently an under-utilised asset of the automotive industry in the UK. This short presentation will demonstrate ways in which fast-response motorsport-based R&D and prototype capabilities can help meet demands placed on the fast-changing automotive sector. Motorsport suppliers apply their unique innovative abilities to meet technical challenges on a regular basis; some of these successful companies, including Xtrac, Delta Motorsport and McLaren Applied Technologies, will share how they have already, and will continue to, provide benefit to the automotive supply chain. The MIA programme, supported by the Automotive Council, increases collaboration between these two industry sectors.

Tomorrow's Mobility

New for 2018 and sponsored by Innovate UK Knowledge Transfer Network, this year's event will host a dedicated area showcasing the UK's capabilities with the latest technologies in connected and autonomous vehicles, electrification, ultra-low emissions and battery technology. Hosted by leaders in UK research and development, this is a showcase not to be missed.

Tomorrow's Mobility Forum (Keynote Theatre, Wednesday 6 June)

A panel of leaders from UK government-funded organisations will discuss the capabilities of the UK to be leaders in innovation, outlining the priorities for the industry and opportunities to access funding and support for innovation across the sector.

Leading global filtration specialist Mann+Hummel will also be discussing some of its latest developments underpinned by innovation in its seminar: 'Spotlight on Innovation: Filtration in electro mobility – Solutions for innovative Drivetrains'.
Albert concludes: "We can't wait to unveil next week's show, which is going to provide our visitors as well as exhibitors with an invaluable insight into what the future will look like."