Sport sponsorship: Continental official partner, tyre of Giro d'Italia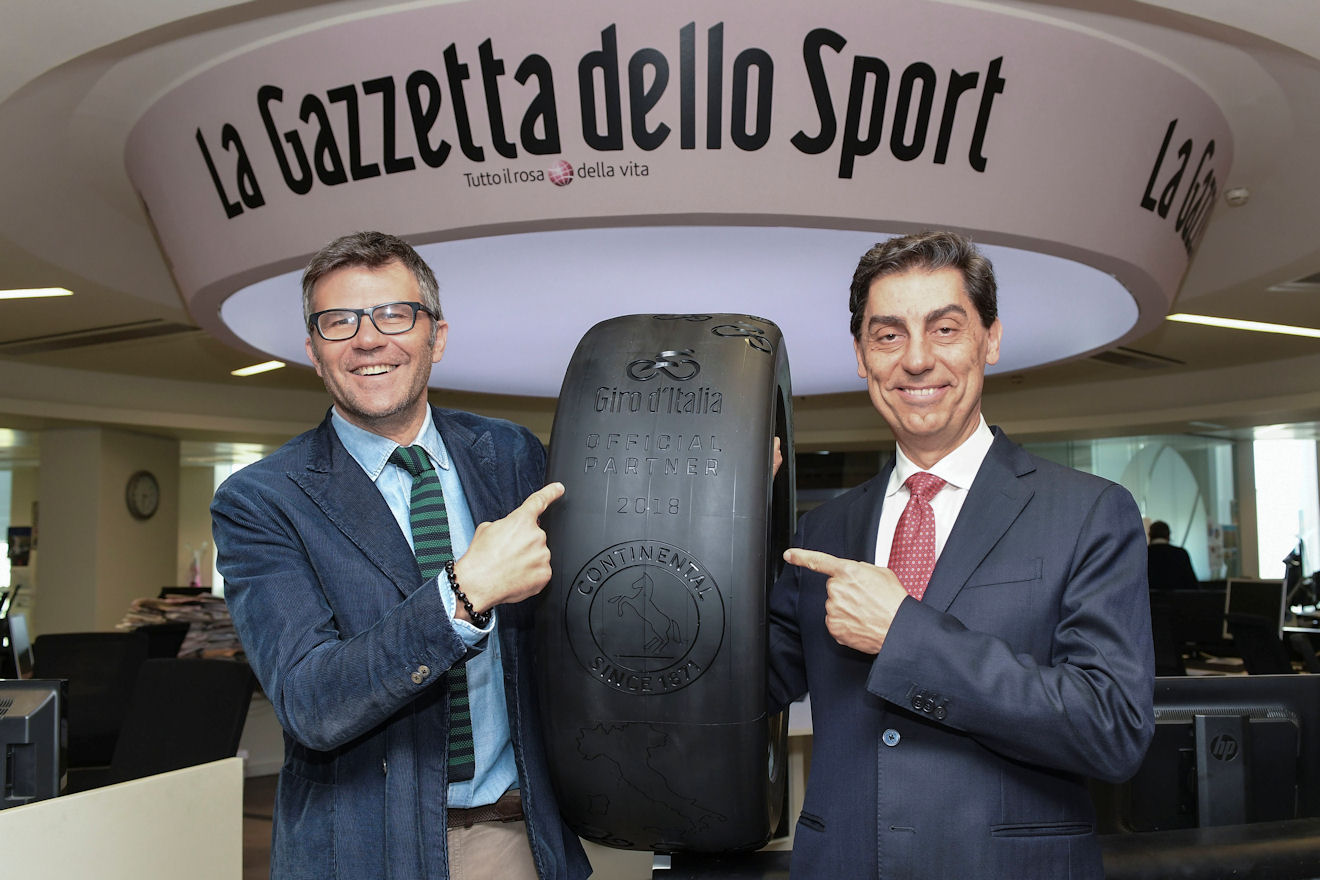 Continental has become the official tyre of the Giro d'Italia as part of a three-year agreement signed with organiser RCS Sport that sees the tyre maker also take on the role of official partner to the cycling Grand Tour race. As official tyre partner, Continental will collaborate with Shimano to supply both bicycle and car tyres for the neutral technical assistance team.
The partnership with the Giro – which begins in Jerusalem on 4 May and will finish in Rome on 27 May, is the latest addition to a number of high-profile cycling sponsorships recently signed by Continental. The company expects its partnership with the Giro d'Italia will provide a high level of visibility for the Continental brand in Italy thanks to both territorial marketing activities and presence on the RCS's various media channels. It views a presence in the Giro as being part of a wider strategy that "positions the brand at the forefront of professional cycling on an international level."
"We are delighted to include such an important event as the Giro d'Italia in our calendar which will allow us to highlight the excellent quality of our bicycle tyres," states Alessandro De Martino, managing director of Continental Italia "As a group, we already have many years of experience in high level cycling competitions and we supply many teams on the professional world circuit. For us, this collaboration is particularly significant due to the importance it gives to many of the topics about which we feel most passionate; in particular, road safety.
"Continental invests heavily in research and development and produces innovative automotive technology and high-quality tyres for all types of vehicles," De Martino continues. "Our roads are a complex ecosystem, which must provide safety for all users be they pedestrians, motorcyclists, or drivers of cars and trucks. Cyclists are part of this ecosystem and for this reason, we see the Giro as a fantastic opportunity to launch a road safety campaign, which contributes to Vision Zero, a future with zero fatalities, zero injuries and zero accidents."