Hankook launches SmartCity AU04+ bus tyre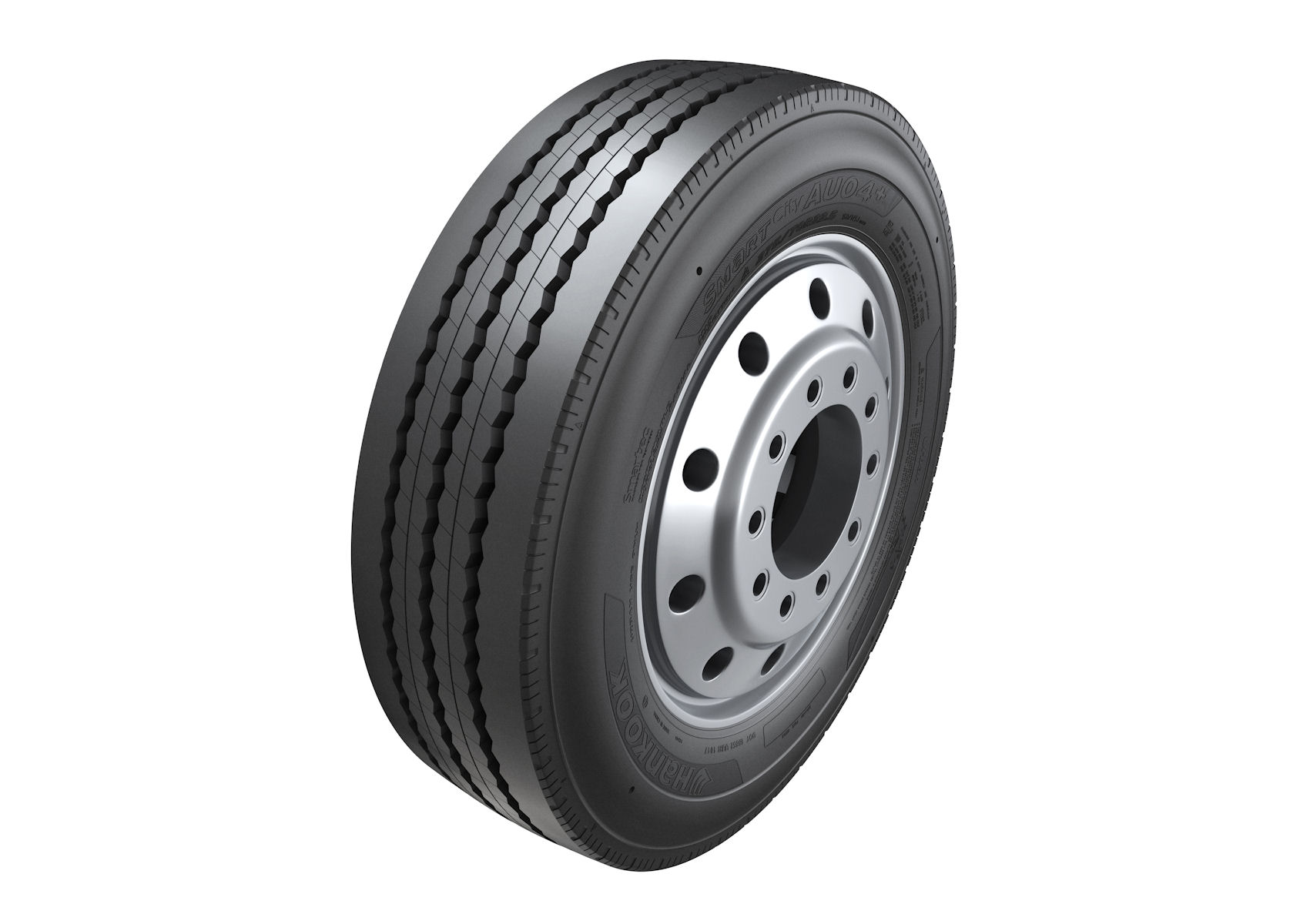 A new tyre line has joined the Hankook range of bus tyres. The SmartCity AU04+ is designed for year-round urban use – it is 3PMSF and M+S marked – and is available in size 275/70R22.5.
Introducing the Hankook SmartCity AU04+, Hankook Tire writes that the tyre "impresses through efficient fuel consumption and maximum wear resistance." Specifically, the new tyre features a tread design with rib spacing, 3D tread blocks as zigzag grooves that "ensure outstanding traction without restricting mileage."
Operating in city traffic involves constant starting and stopping, conditions that place a heavy and irregular load on bus tyres. "For this reason, Hankook has adapted the shoulder width and design for the SmartCity AU04+, thus guaranteeing more even wear," reports Klaus Krause, head of Hankook Tire's Hannover, Germany-based Europe Technical Center. "The improved structure of the new tread compound makes the tyre much more heat-resistant, thus reducing wear and make a longer service life possible."
The reinforced sidewall seen in the Hankook AU03+ bus tyre is also present in the SmartCity AU04+. This protects the tyre from damage following contact with curbs. In addition, while Hankook Tire comments that all three of its urban bus tyre models – the AU03, AU03+ and SmartCity AU04+ – have "impressive brake distance values," it says the the AU04+ "stands out particularly through its excellent behaviour in wet road conditions due to the improved sipe arrangement." The new tyre also features a sidewall indicator that makes it easier to determine wear and condition.