US requests information from Goodyear after ruling in alleged defective tyre case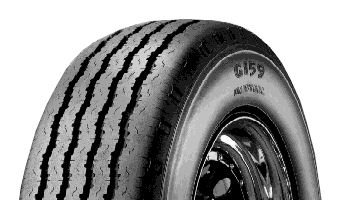 A court in the US state of Arizona ruled on 3 April that Goodyear Tire & rubber cannot continue to keep court documents relating to an alleged defect in a Goodyear tyre secret. The ruling from the Superior Court of Arizona, Maricopa County, comes in the Haeger v. The Goodyear Tire & Rubber Company personal injury case and follows a motion from non-profit organisation the Center for Auto Safety (CAS) to unseal court records and remove a protective order.
The tyre in question is the Goodyear G159, a recreational vehicle tyre manufactured by Goodyear Tire & Rubber in 22.5-inch sizes from January 1996 and sold as an original equipment and aftermarket fitment in North America until 2003.
The court wrote: "Goodyear's need to maintain the confidentiality of the information or materials produced pursuant to the protective order does not come close to outweighing the public's need for access (through CAS) with respect to information that relates specifically to the G159 tyre. That information – primarily concerning the tyre's design, its testing, the decision to market it for use on motor homes, and the adjustment data generated by consumer experience with it – should be made public because it relates to and reveals a substantial potential risk to public health or safety."
Jason Levine, executive director of the Center for Auto Safety, called the decision a "rare example in today's judicial environment of a court protecting people over the auto industry." He added: "For too long we have seen this industry hide information about defects which, if they had been made public, would have saved lives and prevented serious injuries. By ruling this information should not be kept secret, the court has sided with the public's need for vital information about defective tires to prevent more tragedies like the Haegers and other families have suffered."
With this information now available, US government road safety agency the National Highway Traffic Safety Administration (NHTSA) is taking a further step in its previously-announced investigation into the Goodyear G159. In a letter sent on 3 April to Goodyear Tire & Rubber, the NHTSA wrote that its Office of Defect Investigation will seek to determine whether there is substance to allegations of tyre failure involving the G159.
The NHTSA reports that it has "received allegations stating that defects in the subject tyres caused crashes resulting in 2 death or injury claims in 1998, 4 death or injury claims in 1999, 6 death or injury claims in 2000, 8 death or injury claims in 2001, 18 death or injury claims in 2002 and 57 death or injury claims from 2003 through 2015" – a total of 91 deaths or injuries. The letter doesn't specify how many of the 91 cases represent a death.
The NHTSA has requested that Goodyear Tire & Rubber respond to its letter by 4 May 2018.