Cooper Tire launches new UK website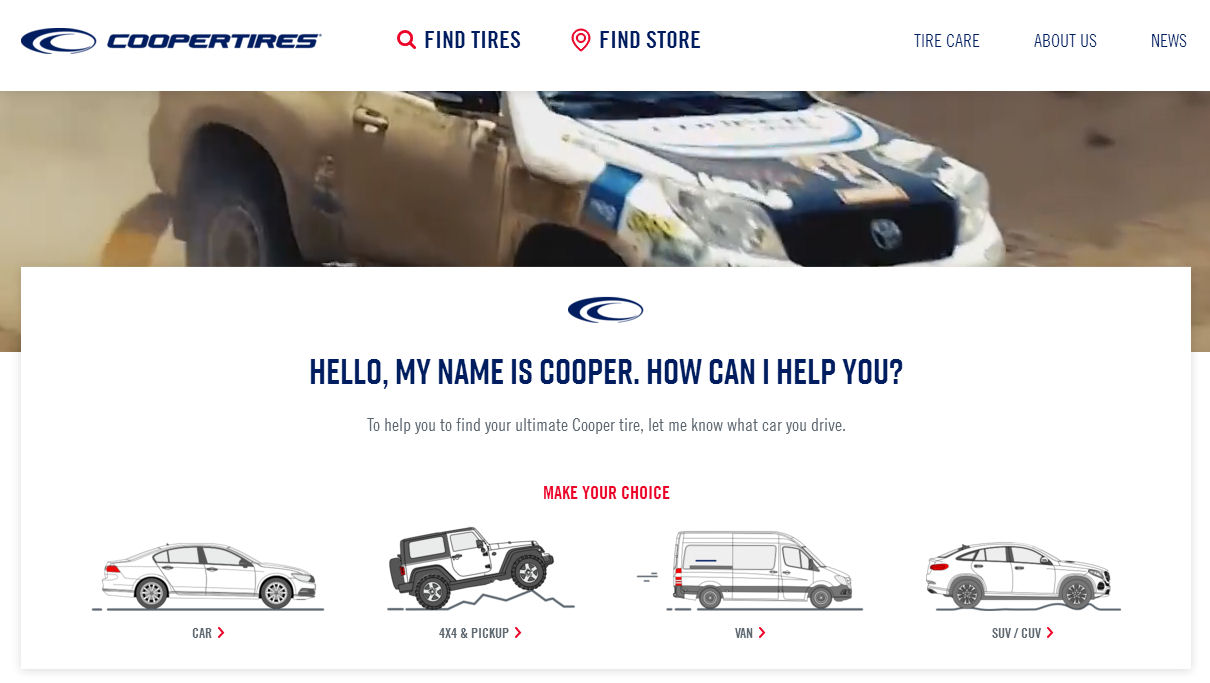 Exciting and fresh are two words Cooper Tire Europe uses to describe its new website for the UK market. The coopertire.co.uk site is now live and in the coming months will be joined by others – Cooper Tire Europe says it is working on further language options to cater for its European, Middle Eastern and African markets.
The new website has been designed with the consumer in mind and Cooper Tire Europe believes it reflects the "ideal balance between the brand, the retail network and the end consumer." The tyre maker says it drew upon feedback gathered from its online community when developing the site.
A broad range of screen formats are catered for, and Cooper says that after months of research and testing, it has created a highly advanced car/tyre search function that is quick and easy to use. Armed with basic details of their vehicle, a motorist can find out "which tyres are the perfect fit for their vehicle."
Once this has been determined, Cooper Tire Europe comments that the next step in the online journey is for the consumer to "easily find the nearest retail outlet stocking the relevant Cooper product." By using the website's dealer locator, site users can pinpoint the nearest dealer.
Another notable new function is a dealer portal that enables Cooper retailers to create their very own customised page on the Cooper Tire Europe website.
"After months of research we are delighted to be launching a new website that will aid consumers in their tyre purchase process. The fresh looking graphics and intuitive functionality of the new site offers consumers an interactive virtual catalogue showcasing our products," comments Michiel Kramer, marketing director for Cooper Tire Europe. "It includes all of the relevant information required to help consumers select the most appropriate tyre for their needs, along with their nearest stockist. In addition we are offering our dealers the opportunity to create their own customised page on our website, giving details of their services and opening hours."
Apart from complete product information, the new website offers content on Cooper's range of sponsorships and motorsport involvement, as well as tyre safety tips and information on best practice tyre storage and maintenance.