Autumn 2018 debut for Nokian WR SUV4 range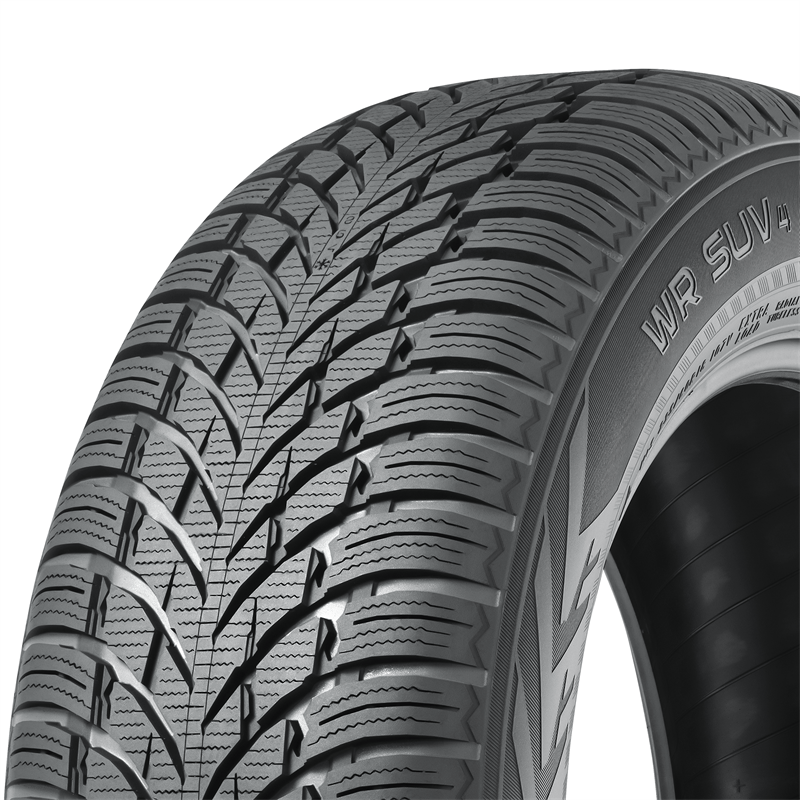 The latest winter product from Nokian Tyres is a new range for sport utility and crossover vehicles. Called the Nokian WR SUV4, the tyre was developed with a focus upon handling on slushy roads as well as solid performance in suddenly changing weather conditions. The new tyre is offered in H, V and W speed rated versions and a total of 57 dimensions for 16- to 21-inch rim diameters. Retail sales of the Nokian WR SUV 4 will begin in autumn 2018.
Introducing its upcoming winter range, Nokian Tyres writes: "The new Nokian WR SUV 4 is specially developed for Central European SUV drivers ensuring the best performance on snow, slush and in heavy rain. Whether you drive on speedy autobahns, busy urban traffic or scenic Alpine roads, the driving feel is controlled and predictable on slippery and bare roads alike. Nokian Tyres' Climate Grip Concept masters the sudden changes in driving conditions and guides you and your family safely through winter."
The WR SUV 4's winter properties are based upon what Nokian Tyres calls the 'Climate Grip Concept', a name that covers the siping system, winter rubber compound and directional tread pattern – three features said to help the tyre master "all forms of winter effortlessly and effectively."
Nokian Tyres says it designed the directional tread pattern with computer-optimised sipes to "work optimally in varying winter weather." The tread pattern is designed for high-performance SUVs and features a continuous centre rib for stability on all surfaces, especially at high speeds.
A dense network of sipes along the tyre's edges is there to increase stability and improve handling. Nokian comments that their sharp zigzag-like edges open and close during braking and acceleration, thereby improving wet grip, and they also disperse water from the road surface. The deep but supported sipes in the centre of the tyre's shoulder areas stiffen the tread blocks, which results in more precise and responsive steering.
The step support between shoulder blocks and centre area with 'Snow Claws' aim to provide maximum grip on snow and stability at high speeds. The snow claws effectively grip the surface when driving in soft snow and on other soft terrain types. As well as providing extra snow grip, this design improves driving feel when cornering and changing lanes.
Traction on snowy roads is helped by a compound that stays flexible and grippy even in very cold weather. This new-generation rubber compound, developed for varying winter conditions and high speeds, is also said to provide excellent wet grip and wear resistance at all temperatures, as well as low rolling resistance, thanks to its high silica content in the tread area.
Compared to predecessor tyre the Nokian WR SUV 3, the new WR SUV 4 shows particular improvements in wet handling and braking, as well as rolling resistance. Furthermore, Nokian Tyres claims that the "substantial increase in snow braking ability" the tyre possesses gives the Nokian WR SUV 4 the "best snow grip in the market."