EDT Automotive: Cleaning where you can't see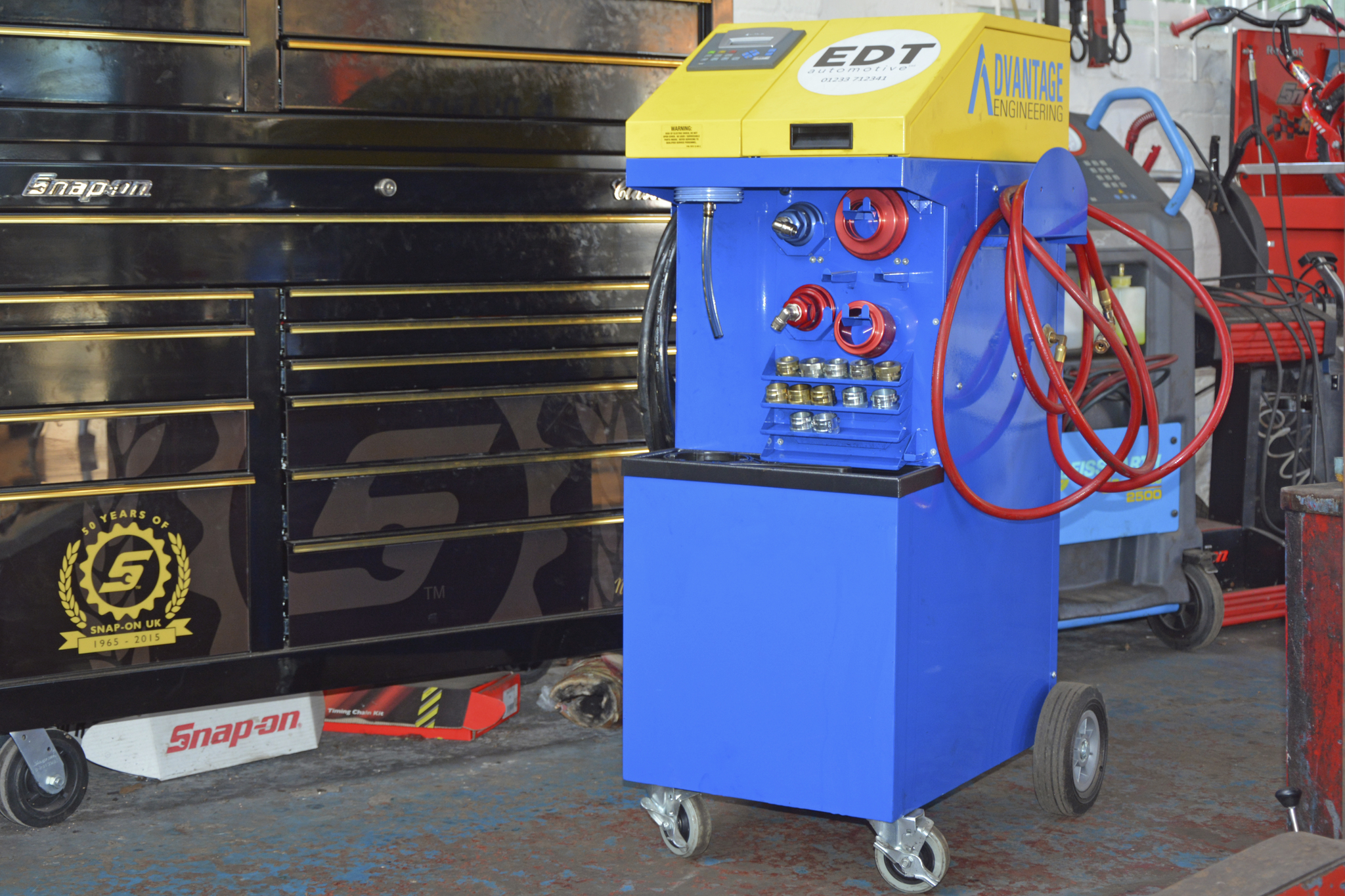 Engine decontamination specialist, EDT Automotive – now in its fifth year of trading – is looking to replicate its runaway success within the English market in Scotland for 2018.
Having already treated over 45,000 vehicles since the company launched, according to founder David Holmes, things are now gathering pace north of the border: "Ian Stubbs, our regional director for the North, joined at the start of the year and our first machine (in Scotland) went live just before Christmas. Since then we have had enquiries from Scottish garages who have heard about our machine and what we do.
"By the end of January we will have eight machines installed in Scotland, with more demos already lined up for February. Scotland has really taken off for us – good news really does seem to travel fast!"
EDT's unique system cleans the engine's oil system, effectively preparing it to receive the new oil without any contamination from the residue normally left after conventional servicing.
The unit heats and pulses a light mineral oil in and around the engine's oil system, breaking down the carbon, sludge and wear-abrasive material and vacuuming it out through the sump via a 1 micron filtration system.
The process is quick and fully automated, lasting just 13 minutes once connected, leaving the technician free to take care of other jobs around the workshop.
Holmes explained: "By letting the new oil do the job it was designed to do without contamination, there is less friction in the engine. This gives the customer better fuel economy, increasing MPG by up to 26 per cent, as well as a smoother, more responsive drive with a performance enhancement of up to 6 bhp and 7ft/lb of torque, lower emissions by up to 69 per cent and CO and diesel smoke reduced by up to 58 per cent.
"Additionally, by removing the wear-abrasive residue normally left in the engine after an oil change we are extending the engine's life considerably. The customer can see that the oil is visibly cleaner on the dipstick."
EDT Automotive are looking to spread this information as far and wide as possible, a key factor in its expansion into Scotland. It is David's belief that customers are generally unaware that engines can be cleaned internally. By working closely with EDT's garage partners, David and the team are helping to increase awareness of the restorative effects of a deep-clean.
"When we carry out demos and installations, we make sure that cars we treat belong to the owners and members of staff," said David Holmes. "That way they can experience for themselves the full EDT effect.
"Once they've bought into the idea it's very easy for them to sell the treatment to their customers."