Mafco launches golden ticket Trico promo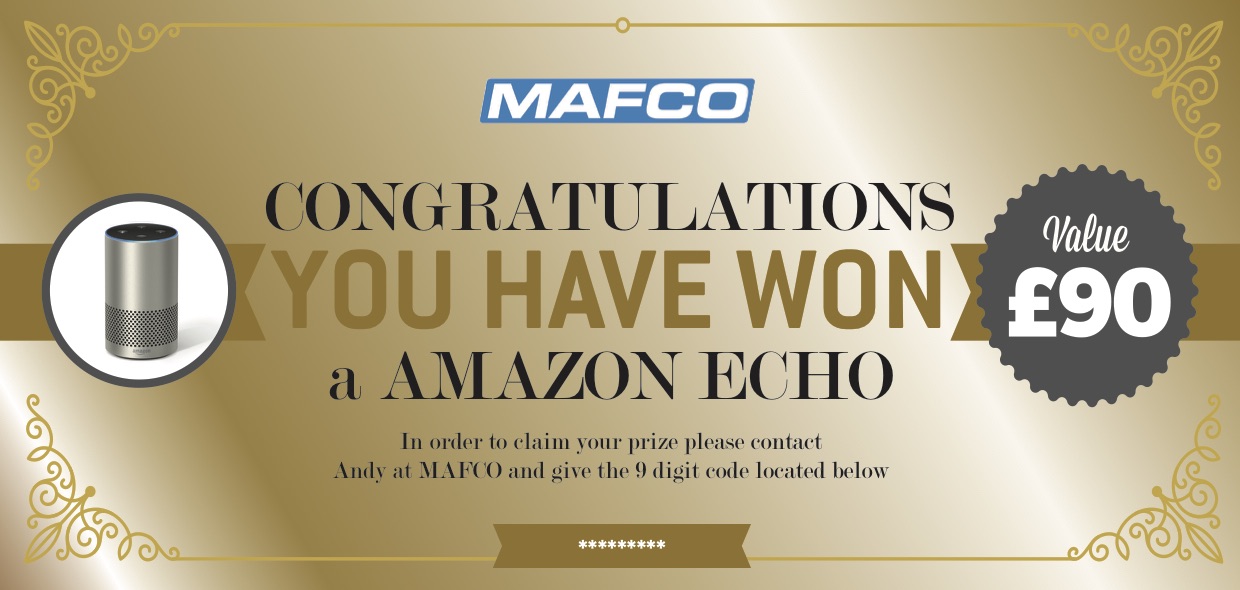 Mafco, a leading distributor of Trico products, has launched a promotion comprising a free Trico Winter Survival Kit with every wiper blade purchase over £100. The Trico Kit includes a travel mug, thermal gloves, hat, tea and treats, and offers the chance to win an Amazon Echo with a golden ticket in selected kits.
Mafco has been a supplier of Trico wiper blades for a number of years and in its latest promotion, demonstrates its determination to regularly reward valued customers. Trico offers customers a variety of blades made from the finest quality natural rubber and high strength steel, for maximum performance.
Trico Exact Fit is the complete premium programme that gives the customers original factory quality. Containing beam, hybrid, conventional and rear blades, the range offers a 'like for like' blade replacement, no matter what the vehicle.