EDT Automotive on year of growth and industry acclaim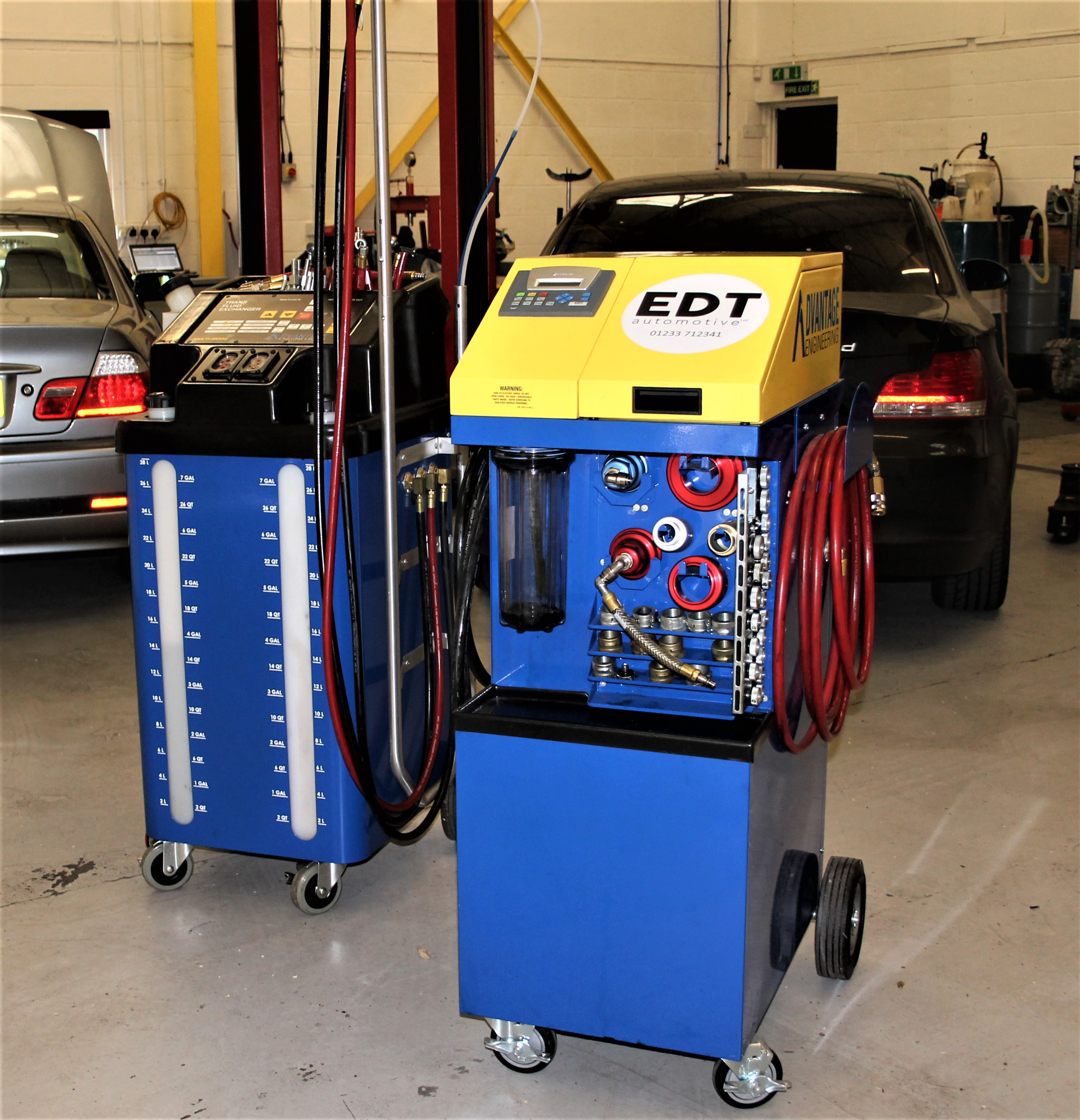 Kent based engine cleaning company EDT Automotive states that it has improved the performance of more than 12,000 cars in a year, having secured placement of its EDT machines in 45 more locations nationwide. The pay-as-you-go engine and auto transmission detox machines remove harmful deposits from inside the engine left behind in a standard oil change. EDT states this enhances drivability and a reduction in overall CO emissions.
The company launched its second machine in July 2016. Its auto transmission fluid exchanger removes old fluid and contaminants that build up over time in the transmission. Fresh off its launch, EDT unveiled its new AutoTrans Cleaner and Conditioner. Sold as a twin pack, the duo set is designed to be used with the auto transmission fluid exchanger. The cleaner is formulated to remove deposits enhancing the overall performance of vehicles, and the conditioner designed to prevent slipping and wear of the internals.
The next generation of EDT engine cleaning machines followed shortly after, debuting in September 2016. The fully electric machines benefit from improved and expanded engine fittings, as well as extended hose reach. At the time of its launch, filtration changed from five microns to just three microns.  However, this will soon be down to just one micron.  With a quieter operation, the new EDT machines have been highly commended for their outstanding results, with customers leaving amazing reviews online.
Having introduced Trust Pilot reviews, EDT was recognised by its partners as a reliable engine cleaner provider, while industry awards began to acknowledge the company too.
EDT was presented with the 'Product Innovation of the Year 2016' at the Inaugural Workshop Power Award; bronze at the Green Apple Awards for Environmental Best Practice, presented by Damian Green MP, at the Houses of Parliament in London; it was named International Green World Ambassadors; in December 2016, EDT Automotive's emission reducing and fuel saving technology was also crowned the 'Top Product' award winner in Professional Motor Mechanic Magazine's 2016 reader poll. Reviewing 2017, EDT's Trust Pilot reviews continue to flourish.  EDT's current reviews put its score at 9.7 out of 10, an overall rating of Excellent.
Commenting on EDT's accomplishments so far, managing director David Holmes said: "We are very proud of our achievements over the last 12 months.  More importantly, we are happy that garages understand the benefits of using our machines and the positive impact it has had on their customer's vehicles.
"We have had a very positive start to 2017 and are excited to see how the EDT brand continues to mark its place as one of the best-selling engine cleaning machines on the market."