EDT Automotive partner garage's immediate success recorded in new video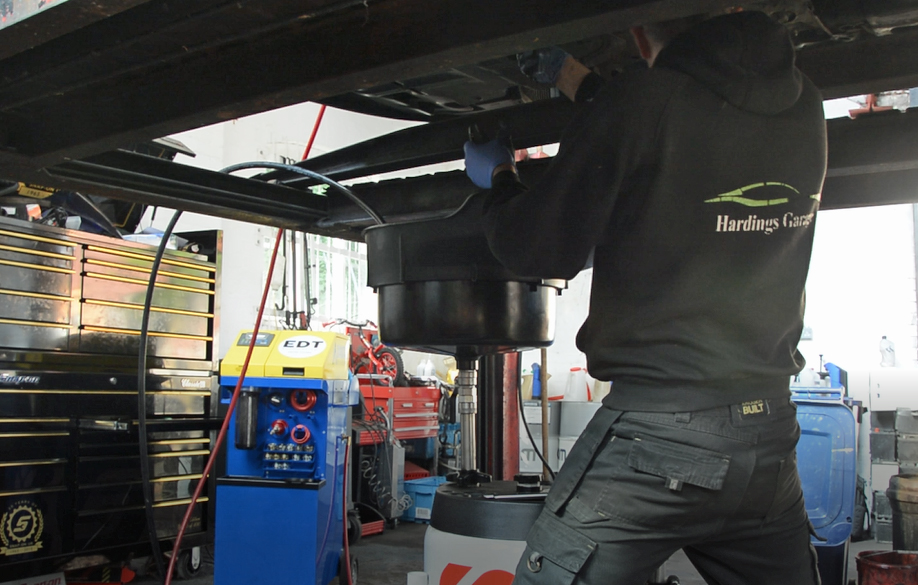 Preston-based independent workshop, Hardings Garage is one of the latest in a long line of garages to join the expanding network of EDT Automotive partner garages.
Less than five weeks after EDT Automotive installed the multi award-winning engine decontamination machine and provided training for the technicians at Hardings Garage, owner Steven Cumming has already completed 16 treatments for his customers despite his early reservations about the technology.
"It's the same with all new pieces of equipment, you don't know if it's a gimmick but we were soon sold on the EDT machine," he said.
"Now, we're completely convinced. Every single customer has commented on the difference it has made to the driveability of their car. You really do notice that the car is smoother to drive, the engine responds better and it's got more torque at the lower rev range."
For Steven Cumming, it's the customer reaction that's the real added value for his business. "A happy customer that can physically notice the difference will go on to tell others; that word-of-mouth message is the key," he added.
Motorist, John Pilling of Accrington had sought out Hardings Garage specifically for EDT treatment for his Kia Cee'd on the recommendation of a friend.
John said: "At around 77,000 I noticed a substantial drop in MPG and didn't know what to put it down to. Having spoken to a friend, he recommended coming here for the EDT treatment as a way of improving it."
"I've taken it for a quick drive around the block, only at low speeds, but already I can tell that it seems to be a lot more responsive at lower revs, whereas before I was having to drop down gears to get that power."
The EDT machine connects to the engine via the oil filter housing and sump, injecting warmed mineral oil at 40psi through the engine. A three-micron filter captures any contaminants. The automated process takes around 15 minutes and is completed with the engine switched off.
"It gives the car a new lease of life," Cumming added. "For every customer that books a service, we explain what engine decontamination can do for their vehicle and it's already proving to be really successful."
EDT Automotive's managing director, David Holmes explained that it's only natural for garage owners to be wary about workshop equipment that makes brash claims but said EDT is proven to deliver measurable results.
"You only have to look at our Trust Pilot feedback score – 9.5 out of 10 – to see just how satisfied both customers and garage partners are," he added.
"For garages, this treatment presents a new revenue opportunity and it's sure to put a smile on customers' faces."