Midwest hosts Schaeffler technical evening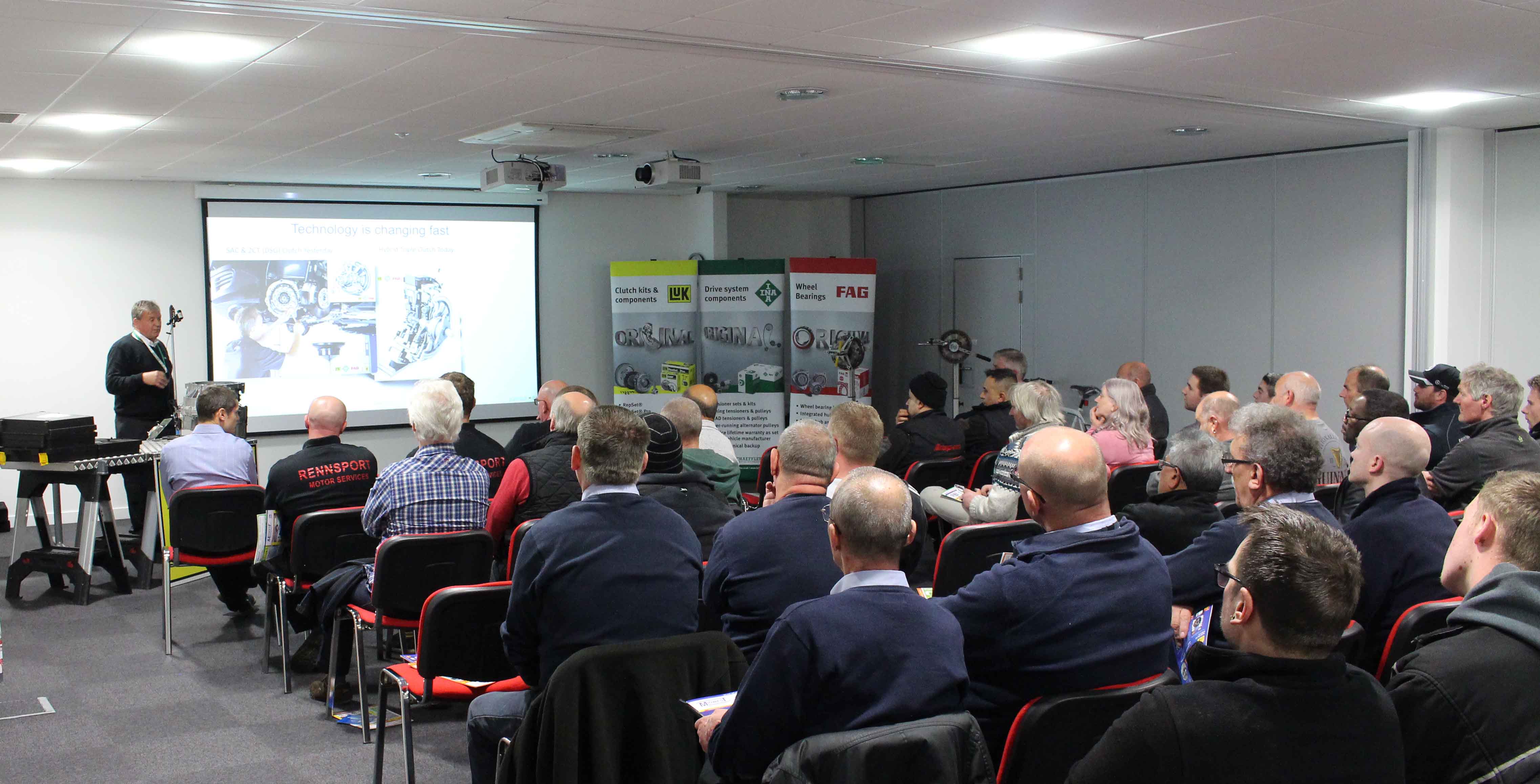 Midwest Motor Factors & Monmore Auto Parts have hosted a Schaeffler (UK) technical evening at the GTG Academy in Wolverhampton, enabling garages to familarise themselves with the latest and upcoming clutch technologies.
More than 70 independent garages attended the free training event, which looked at the latest original equipment clutch system technology from Schaeffler such as: LuK 2CT double clutches, dual mass flywheels, self-adjusting clutches and hydraulics.
Jeremy Turner of Macrome Garage, who was in attendance, said: "I thought the event was fantastic. It primarily gave us – an independent garage – a key insight into what is on the horizon with regards to new technology and what we need to do to prepare for it."
A raffle was held on the evening for a brand new mountain bike with Ron Mitchell from Ashmore Lake Motor Services being the lucky winner.
After receiving great feedback from all who attended, Midwest will be hosting more technical evenings throughout the year with further details being released shortly.