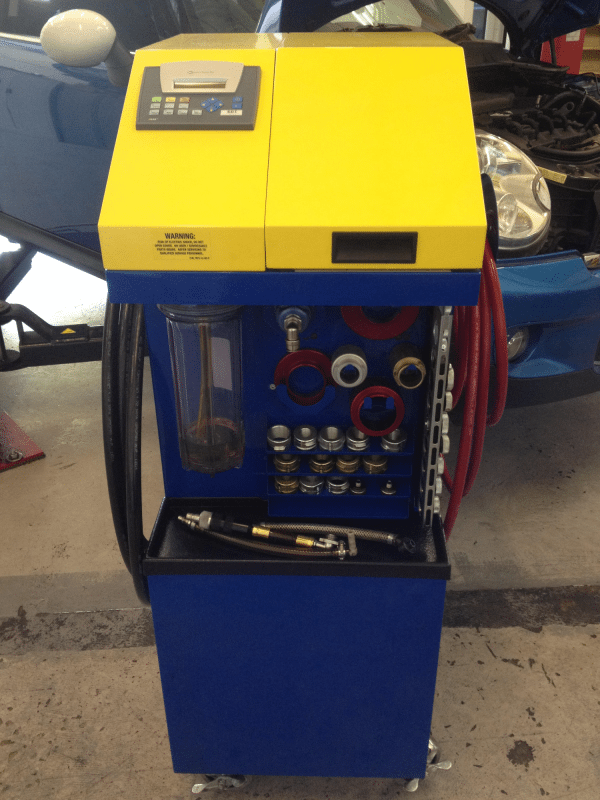 EDT Automotive's engine decontamination machine was made a Top Product in the Professional Motor Mechanic Magazine's 2016 reader poll
EDT Automotive's fuel-saving and emissions-reducing technology has once again been recognized with a prestigious industry award, being crowned a 'Top Product' award winner in Professional Motor Mechanic Magazine's 2016 reader poll for its engine decontamination machine.
The awards, selected on the level of interest and enquiries generated by PMM's 65,000-plus readership, are a great reflection on those manufacturers and suppliers that have made a real difference to the independent garage technician's ability to maintain the high standards expected of modern day servicing and repairs.
PMM's readership recognised that EDT's fully automated engine cleaning technology vastly improves the engine's coefficient of friction, allowing new oil to perform to its maximum capabilities and resulting in a dramatic, money-saving impact on fuel economy, CO emissions, engine performance and drivability.
Commenting on the acknowledgment, managing director, David Holmes said: "This award is the perfect way to bring what has been a hugely successful year for the company to a close.
"To have generated such a high level of interest amongst PMM's readers is particularly meaningful for us, as these are the technicians and garage owners with whom we want our products to resonate."
EDT's Trust Pilot feedback score – 9.5 out of 10 – demonstrates just how satisfied both customers and garage partners are, not only with the effectiveness of the technology but also the revenue opportunity it presents.
PMM editor, Alex Juggins said: "With vehicle technology moving at an incredible pace, it's a challenge for suppliers to introduce new products that are genuinely innovative.
"EDT has managed to achieve this through the introduction of a fantastic solution that gives garages a unique new service to offer to customers, who in turn benefit from better performance, power and economy. As such, it is a very worthy winner of one of our 2016 Top Product awards."
Category: Product News, UK News