EDT 'league table' shows garages conducting most procedures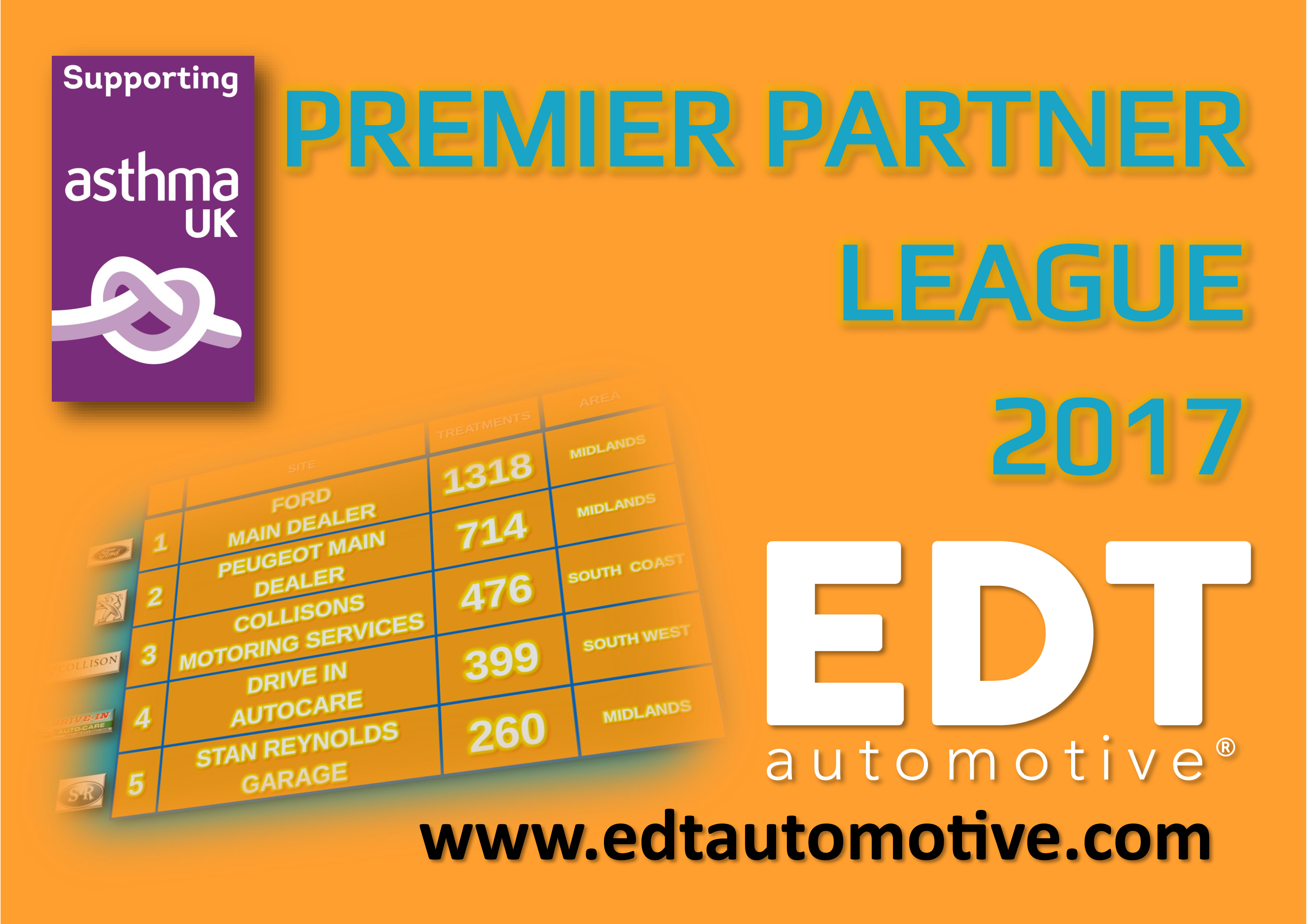 Engine detox specialist EDT Automotive has announced their top eight best performing garages in their first ever EDT league table. The EDT league table identifies the garages within the EDT network that have utilised EDT's engine cleaning machines on the most vehicles.
The top spot goes to a busy Ford main dealer who performed over 1,318 engine cleans in their first year.  Second place goes to a Peugeot dealership who've clocked up an impressive 714 cleans to date.
Completing the top three with 476 vehicles cleans is Collinsons Motoring Services, a thriving award-winning independent garage based in Waterlooville, Hampshire.
David Holmes, director of EDT Automotive commented: "Each garage in the top eight of our league table has made a strong contribution to the success of EDT Automotive.
"It shows that demand for EDT treatments knows no boundaries; it's successful across main dealers, independents and specialist repairers."
The success of EDT's best performing garages can also be credited to the EDT partner's 'Best Results Generator' resource.  This enables partners to access effective and proven strategies to promote their EDT service successfully to potential customers.
Strategies include encouraging partners to offer an EDT service to all customers. Utilising marketing materials, such as reception posters and EDT prompt stickers, as well as highlighting EDT treatments on mechanical repairs have also been proven to work well.
EDT even offers its partners re-training when required, to ensure all businesses can both use and sell its EDT service successfully.
"The partners' 'Best Results Generator' is a great example of the power of working together using our relationship strategy," continued David Holmes.
"It has delivered substantial success for both our partners and us. We are very proud of our EDT garage network's success so far and look forward to seeing who achieves top position in our next EDT league table."