Exol aims to enhance customer service with new technical services manager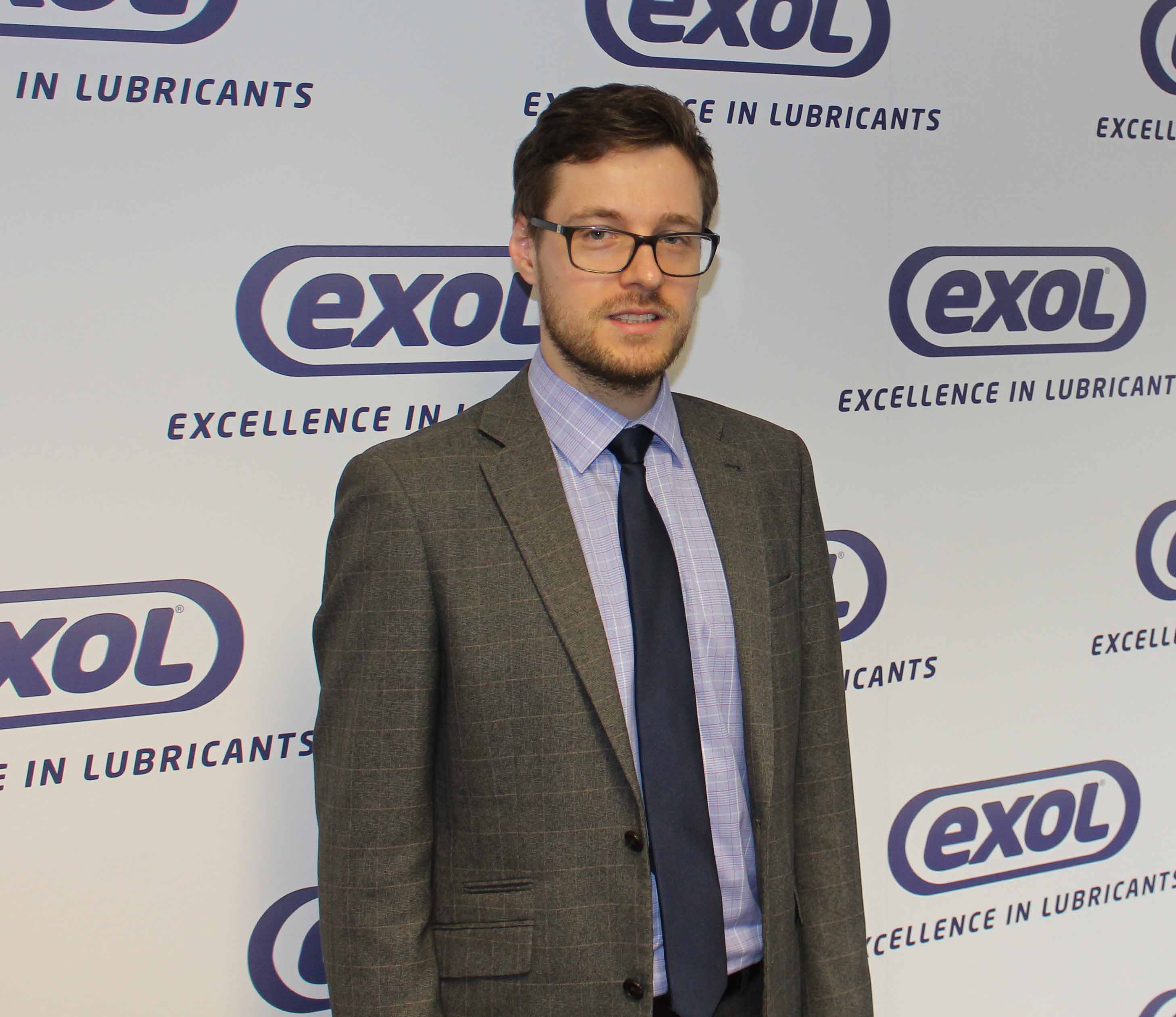 Exol Lubricants has promoted Robert Lundie from within the area sales team to the role of technical services manager where he will play an important role in efficiently communicating with customers.
In addition to continuing to support customers and area sales managers, plus detailed behind the scenes work regarding Exol's vehicle lookup systems, Lundie will be expanding his role to include regular technical articles for publication in Exol's customer magazine, Fluid.
Lundie said: "I thoroughly enjoy working at Exol and cannot wait to get started in my new position. Exol offers great opportunities to gain the experience and ability to take on additional responsibilities, which in turn helps to broaden my overall industry knowledge and then share this expertise with customers."
The new role will also involve creating training aids to help customers better understand the products they use and sell, and to generally help clarify the often complex world of lubricants.
Paul Timmis, Exol group technical manager, said: "Robert has an excellent working relationship with both Exol ASMs and our customers and has played an integral part in making the Exol technical department one of the industry's leading in the lubricants sector. His new role will see him expand on his current work and provide customers with more insight, further supporting their partnership with Exol."