EDT Automotive demonstrates engine cleaning in Birmingham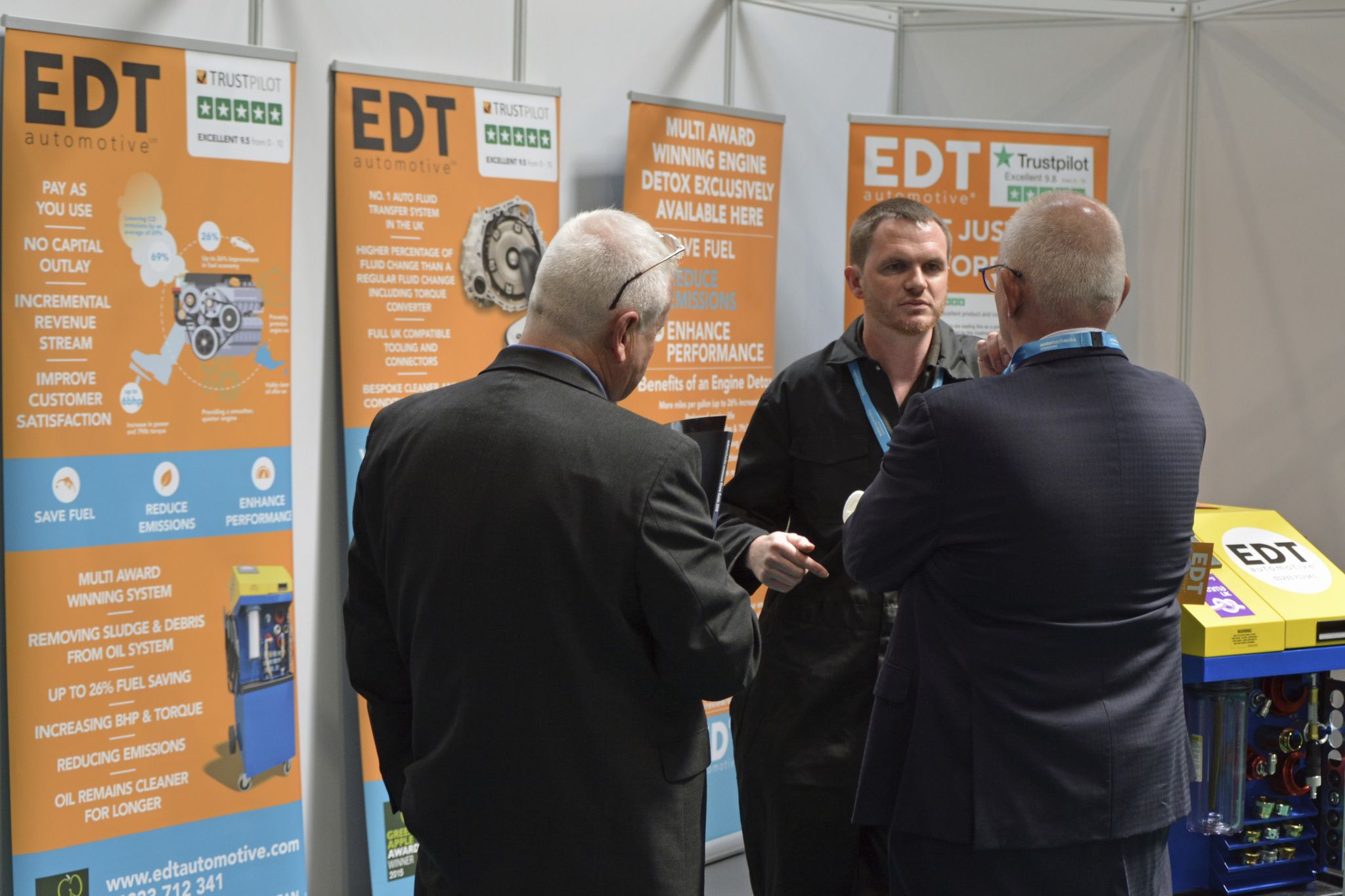 Last week's Automechanika proved to be "invaluable" for EDT Automotive, as the award-winning engine decontamination specialist signed up eight garages live on the stand over the course of the three-day event, with more to follow-up on. The automotive aftermarket exhibition offered the EDT team a unique opportunity to interact with garage owners from locations right across the UK and Ireland. With the engine decontamination machine on hand for demonstration purposes, EDT states that its stand was "a hive of activity".
The full EDT team were present to talk attendees through the vehicle health benefits of an EDT treatment throughout the day, leading to the placement of machines in areas as widespread as North Wales and Suffolk, who each benefitted from an exclusive show offer of free installation (worth £925 + VAT).
EDT Automotive also returned as sponsor for Automechanika Birmingham's 'Garage of the Year' awards, presenting an ecstatic AAK Auto Services with the 'Technology Innovation' award at a prestigious evening ceremony which took place at the National Motorcycle Museum on Wednesday 5 June.
Two of the evening's winning garages also expressed interest in joining the EDT network, and have arranged for on-site demonstrations to find out more.
Commenting on its show, managing director David Holmes said: "It would take weeks of driving to garages in locations all over the country for us to achieve what Automechanika was able to deliver in just three days.
"That's why it was so important for us to be here this year, and it's why we'll be back when it returns in 2021."